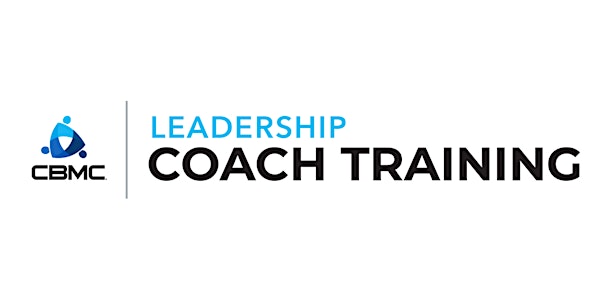 CBMC Lincoln/Heartland Leadership Coach Training
Leadership coaching is revolutionizing the way leaders are being developed and released into Kingdom service.
When and where
Location
Eugene T. Mahoney State Park 28500 West Park Highway Ashland, NE 68003
About this event
This workshop is being hosted by both CBMC Lincoln and CBMC Heartland (Omaha).
In this course you will:
Learn how to coach others in a Christ-centered one-on-one relationship where you partner for growth, change, and moving forward.
Use a unique mix of content, interaction, and practice which result in genuine learning and transformation in the way leaders lead.
Develop a customized leadership coaching process based on professional coaching standards.
You will learn how to help others:
Explore and clarify personal and professional values
Create specific action plans for pursuing dreams
Wrestle through life and leadership challenges
Hear from God
Join us for this 7-week course for a comprehensive, yet accelerated leadership development program. It will highlight the skills and practices of classic coaching from a Christian perspective.
What You Can Expect
Kick-Off Full Day Workshop Day 1 - Runs from 9:00 to 5:00. Professionally facilitated with breakout discussion facilitated by a certified coach trainer. We discuss:
The Art of Leadership Coaching
What is Coaching - What it isn't
Coaching Values - Living them out
The Practice of Leadership Coaching
Intuitive Listening
Powerful Questions
Goal Setting and action steps
Sustainable Change
Establishing a coaching culture
Peer-to-Peer Coaching Practice (7 weekly calls with your peer buddy) - You will have the opportunity to practice the coaching principles in a comfortable, non-threatening environment with a peer in the program. You will also have the opportunity to listen in on coaching conversations and experience coaching conducted by a certified Christian Leadership Coach.
Reading and Reflection Exercises - A specific agenda and format to walk you through concepts and exercises that reinforce the primary principles and skills of Christian Leadership Coaching - 7 weeks between Workshop 1 and Workshop 2.
Final Practicum Workshop Day 2 - Runs 1/2 day and will be set by the trainer and the team on Day 1 of the training. This workshop ties all of the concepts and practice together providing a rich leadership coaching experience.
Space is limited, so register soon!
Event Contact and Instructor
Garrett Garner
Garrett Garner is the Owner & CEO of Energy Pro Electric. He is also a CBMC Trusted Advisor Forum facilitator & a CBMC Field Associate. He leads a team that is dedicated to making the world a better place to live through supporting customers, employees, & business partners. In this workshop, Garrett will bring his business and leadership experience.
For further info or questions, contact Garrett by email at: ggarner@cbmc.com, or by phone (402) 617-5699.