Description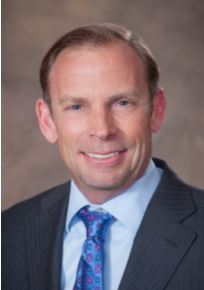 Brig Sorber is the executive chairman of TWO MEN AND A TRUCK®/ International, Inc., based in Lansing, Michigan. He is also one of the original "two men" along with his younger brother, Jon Sorber. The pair started the business in the early 1980s to earn spending money. They used a 1966 pickup truck and placed an ad in a local shopping guide. It included a stick figure logo designed by their mother, Mary Ellen Sheets, which remains the international corporate logo for TWO MEN AND A TRUCK®/ International, Inc.
Brig attributes the system's success to its foundation of honesty, trust, and hard work. He feels his experience as a mover, driver, and a franchisee helps him to make well educated decisions that benefit the TWO MEN AND A TRUCK® system as a whole.
Brig is on the board of directors for the St. Vincent Catholic Charities, Volunteers of America, and Business Leaders for Michigan, a nonprofit, executive organization geared toward making Michigan a "top ten" state for job and economic growth. He is also a founding member and the President of the Lansing Chapter Legatus organization.
Brig and his wife Fran have three children, two of whom are also engaged in the business.