Description
Come connect with other like-minded business and professional men seeking effective ways to become an ambassador for Christ in the marketplace. We meet on the 2nd Wednesday of each month.
Guest speaker will be Phillip Kelley. He is nationally recognized and highly sought after keynote speaker, team trainer/facilitator and Executive Coach to high performance coaches, athletes and business professionals.
Phillip is an active CBMC network member and a 'Timothy' to Area Director, Gary Tenpenny. He has completed CBMC's Leadership Coach Training and is a member of the area CBMC Young Professionals Group.
Learn more about Phillip Kelley on his website phillipkelley.net.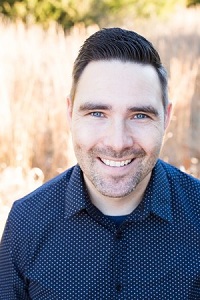 Phillip was the Chaplin to the Kansas City Chiefs for 5 years and now helps lead all 32 NFL team chaplains. Check out this site: http://www.phillipkelley.net/#/nflchaplain/
Phillip has authored the book, Divine Disturbance: Broken to Build, about the amazing life of Nehemiah. It will equip you with a series of ten building blocks that will pry you out of the rut and catapult you on to fulfilling God's best for your life. Learn more about the book here: http://www.phillipkelley.net/shop/divinedisturbance
Divine Disturbance traces the story of Nehemiah and depicts how this ancient bartender changed the world for his generation. Here's an excert from the book: "Every dream that begins as a dream will fail. That's right, fail. It might be a good idea, but not a God idea. A God-birthed dream begins not as a dream, but as a disturbance. The dictionary says disturbance is the "interruption of a settled and peaceful condition." I like to put it this way: Disturbance is the riot in your soul that aggravates you to move towards something bigger than yourself."
---
Learn more about the Marketplace Ambassador Event HERE.


Bring a friend!
Box lunch is included with registration.
Previous MAI luncheons: