Get ready for a unique experience on one of the finest golf courses in Omaha along with more than 100 metro area business leaders..
About this event
Guest Speaker, Bernhard Langer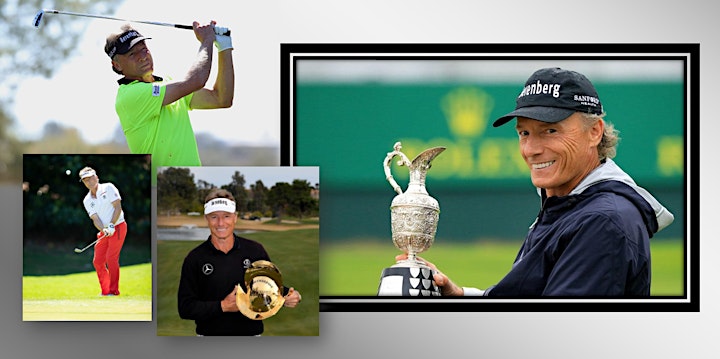 Bernhard Langer is by far the greatest golfer ever to emerge from Germany. He is known for his dedication to the game, his work ethic and his deliberate pace of play, and for his battle with the putting yips, an involuntary spasm of the wrist. Read Bernhard's entire bio HERE.
WORLD GOLF HALL OF FAME MEMBER
2 TIME MASTERS CHAMPION
116 WORLDWIDE VICTORIES
42 TIME EUROPEAN TOUR WINNER
41 TIME CHAMPIONS TOUR WINNER
11 CHAMPIONS TOUR MAJOR VICTORIES
8 TIME CHAMPIONS TOUR PLAYER OF THE YEAR AWARD
5 TIME CHAMPIONS TOUR CHARLES SCHWAB CUP WINNER
10 TIME CHAMPIONS TOUR ARNOLD PALMER AWARD (MONEY LIST) 10 TIME MEMBER OF THE EUROPEAN RYDER CUP TEAM
10 TIME MEMBER OF THE EUROPEAN RYDER CUP TEAM
RYDER CUP CAPTAIN (2004)
12 TIME MEMBER OF THE WORLD CUP TEAM
RECIPIENT OF VARIOUS AWARDS INCLUDING THE PRESTIGIOUS PAYNE STEWART AWARD AND BYRON NELSON AWARD
Gain recognition by becoming an event sponsor! Click the Register button to view the sponsorship options.
Event Agenda:
7:00 – Registration Opens
- purchase mulligan package
- driving range
- putting green
7:30 – Buffet Breakfast
7:45 - Welcome & Invocation
7:55 – Introduction of Bernard Langer & life story
8:25 - Wrap Up
8:40 - Shot Gun Start
1:10 – Brat & Burgers. Winners Announced & Prizes Awarded
1:40 - Departure
Organizer of CBMC Greater Omaha Golf Tournament
CBMC (Christian Business Men's Connection) of Greater Omaha (Eastern Nebraska and Western Iowa) is a ministry for business and professional leaders, encouraging them toward: spiritual development, personal integrity, principled leadership, and a desire to impact and mentor business leaders. The goal is to connect businesses and the marketplace to Christ.
Event Contacts:
For Leadership Prayer Breakfast: John Reimer jreimer@cbmc.com 
For Leadercast event: Dan Hazuka support@leadercastomaha.com
For Heartland Golf event: Ross Brenneman ross.brenneman@rfconline.com
For Business Profile Luncheon: Karl Schaphorst kschaphorst@sandler.com
For Connect Ride: Pat Mueller patrickmueller399@gmail.com
Follow us on LinkedIn and Facebook.
Want to be notified about our upcoming events? Click FOLLOW.