Description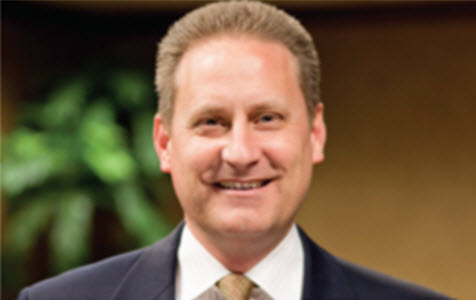 We are pleased to announce our 2017 Leadership Prayer Breakfast speaker, Steve Green.
President of Hobby Lobby Stores, Inc.,
Chairman of the Board of the Museum of the Bible
Hobby Lobby began operation August 3, 1972, with three hundred square feet of retail space located in north Oklahoma City. This was a retail outgrowth of Greco Products, a miniature picture frame company founded in 1970 by Steve's father, David Green, when he borrowed $600.00 to buy a molding chopper, set up shop in his garage at home, and started making miniature wooden picture frames. In 1972 the first retail operation was opened in a 600 square foot strip mall at NW 23rd and Robinson in Oklahoma City. Hobby Lobby now employs approximately 30,000 people and operates over 600 stores in 47 states. Hobby Lobby is the largest privately owned arts and crafts retailer in the world.

Steve graduated from high school in 1981 and began working full time as the Store Operations Supervisor. He was promoted to Executive Vice President in 2000 and named President of Hobby Lobby in December of 2004.

In 2009, the Green family purchased its first biblical artifact and has since acquired tens of thousands of items which now comprise the Green Collection, and is on loan to Museum of the Bible.

The 430,000 square foot Museum of the Bible is currently under construction in Washington DC and is scheduled to open in the fall of 2017 in Washington, D.C., three blocks from the U.S. Capitol.

Green has authored two books. Faith in America and The Bible in America.