Description
Join us every third Tuesday for the CBMC Fort Lauderdale lunch. The special guest speaker this month will be Ronald C. Brandenburg, Vice President and Chief Financial Officer, Holy Cross Hospital.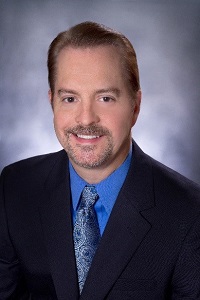 Ronald C. Brandenburg II, serves as vice president and chief financial officer of Holy Cross Hospital in Fort Lauderdale. A member of the Healthcare Financial Management Association and the American Management Association, he has more than 35 years of healthcare experience in accounting, financial, business leadership, and management. Ron currently oversees all finance functions including financial decision support, accounting, payroll, managed care, patient access, patient financial services, health information management, strategic planning, technology information services, bio-medical engineering and supply chain management. Ron resides in Ft. Lauderdale and is active in the community; he is a board member for the Winterfest Boat Parade and a member of the Greater Fort Lauderdale Chamber of Commerce's Downtown Council. He is also involved with Junior Achievement, March of Dimes, the Crones and Colitis Foundation, and the Leukemia & Lymphoma Society.
Ron is married and has two adult sons. His greatest passion is his relationship with the Lord. He is a member of Calvary Chapel Ft. Lauderdale. He enjoys reading scripture and the study of eschatology.
Event Contact: Jill McHale at
954.525.7500 xt 3703 or
JAM@Trippscott.com
Please Note: This event is open to Business and Professional Men and Women.


---
To make Fort Lauderdale and South Florida a better place to work, live and play…