Description
Join us every third Tuesday for the CBMC Fort Lauderdale lunch with a special guest speaker each month.

Reserve your seat - Register today.
Special guest speaker for January Luncheon will be Jack Fontaine.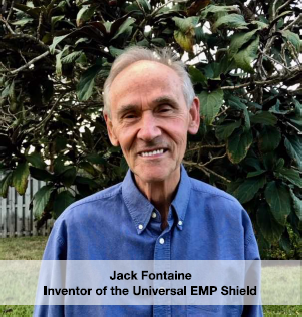 Jack Fontaine spent his formative years in a family of inventors. With over 160 patents to their name, Jack assisted his father, John Fontaine, in the invention of such products as an automatic answering machine (originally named the "Code-a-Phone" and marketed by AT&l), the retractable seat belt, and the automatic door lock for automobiles. Jack has individually received 4 patents, including one for a portable home security system marketed as "Safe House" by Tandy Corp., and another for a pool alarm system designed to prevent children from straying too near the pool's edge when alone. His most recent product, the Universal EMP Shield, is patent pending.

Jack's most recent project has been the development of an EMP blocking device to prevent what could be a catastrophic destruction of critical electronics. He has successfully tested his Universal EMP Shield and believes there is nothing comparable on the market. Proceeds from this product will be used by the non-profit to continue broadcasting God's Word and assisting the poor.

Jack also has a long history of service to his community. From 1970-1980 he operated an outreach to the homeless on Ft. Lauderdale beach in various locations, In addition, he has been a Christian radio broadcaster for 35 years, hosting a Bible program overseas called The Discipleship Hour. The program is heard internationally and translated into four languages. His broadcasts are facilitated through the satellite and transmitter sites of TWR (Trans World Radio). Jack supported this non-profit work by operating a large and successful thrift store in Ft. Lauderdale for 25 years, which also provided help to the needy in Broward County. He currently teaches a weekly Bible study online under the same Discipleship Hour label.
Please Note: This event is open to Business and Professional Men and Women.
---
To make Fort Lauderdale and South Florida a better place to work, live and play…