Description
Join us January 18th for lunch with special guest speaker, Brian Luke, President of Bluewater Aviation Group, and Bluewater Management & Crew Training USA.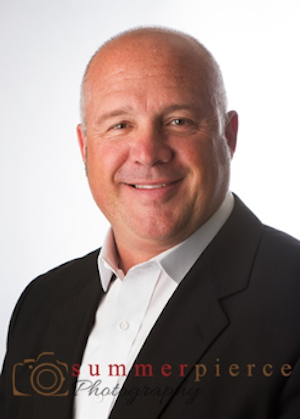 Bluewater is a global aviation and maritime training & services company providing airline training, yacht/ship management, crew training, brokerage, charter and crew placement.
Having served as a maritime & aviation executive for many years, most recently at Bluewater and at International Crew Training for the 9 years prior, Brian orchestrated the merger between International Crew Training and Bluewater. As the President of Bluewater, he is now responsible for the day-to-day leadership and general management of the company.
Brian is a Leading Panel Member of the MCA's Large Yacht Qualification Panel (YQP), board member of the United States Superyacht Association, education committee of the International Superyacht Society and a member of the International Association of Maritime Institutions. Brian has been instrumental in how Flag States around the world license, train, qualify and certify professional maritime crewmembers.
Brian's aviation experience spans 33 years, he is a former military fixed wing and rotor wing pilot and instructor, in 1989 he was recruited by the US Department of Treasury as an agent and pilot working for the Air and Marine Division of the US Customs Service. Unknown by most and utilizing maritime and aviation assets the US Customs Service was directly responsible for stemming the flow of drugs into the U.S. during the late 80's and early 90's. As an additional duty Brian was responsible for the aviation training program for the US Customs Air Unit and oversaw all aspects of fixed wing and rotor wing education and training.
In Feb 2017, Brian formed Bluewater Aviation Group as a new division of Bluewater. Since that time, he has acquired several contracts with various US airlines. Bluewater is currently providing training and training space for these airlines and their pilots/flight attendants and airport operations personnel. Brian is also in the initial faze of developing a new international airline training center in Fort Lauderdale. It will be the first of it's kind in Broward County and will bring millions in revenue and taxes to Southeast Florida.
In addition to his position as president of Bluewater, Brian is a current captain at JetBlue Airways. He is in his 17th year with JetBlue and through his direct involvement with committees and special projects Brian has been instrumental in JetBlue's current procedures/policies and the airlines success.
Brian has served as Chairman of his church's Board. He has been married to Ami (who is COO of Bluewater) for 10 years. They have a daughter, Isabelle, and a son, John.
Event Contacts:
Jill Carrion at JAM@Trippscott.com
William Davell at wcd@trippscott.com