Location
The Tower Club
100 SE 3rd Ave
28th Floor
Fort Lauderdale, FL 33394
Join us for the CBMC Fort Lauderdale Lunch in person at the Tower Club!
About this event
This event is open to Business and Professional Men and Women and hosted live, in-person at The Tower Club.
Pre-registration is required for all premise attendees…there will be no walk-up attendance permitted due to COVID-19 requirements.
Guest speaker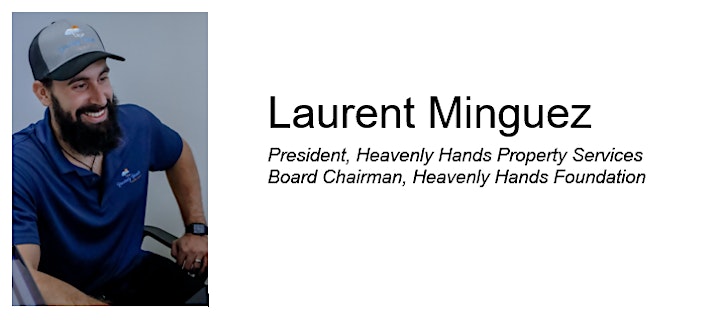 Laurent is out to revolutionize the marketplace by combining ministry within our businesses…specializing in investing in people by finding their true purpose and executing on their dreams, talents, and passions while honoring God and sharing the Gospel. The vision has been to create a ministry that operates as a business and to make God the owner of that business on paper and after years of research, guidance, and mistakes, Laurent has been able to fulfill that mission!
About one year ago, Laurent had a small renovation company that would handle a few projects at a time with about six employees. Today, there has been growth where they are managing over sixty projects with seventy full-time team members and major clients such as Pepsi, CoastalConstruction, The Trump Organization, KD Commercial, etc. The speed of growth is nothing short of miraculous and Laurent gives full glory to God for how it all came to pass.
Laurent is married and a father of five.