Description
Our CBMC Fort Lauderdale Lunch is December 21, NOON – 1 PM at the Tower Club.
The speaker is Norman Kravitz, CEO of Phoenix Package Logistics.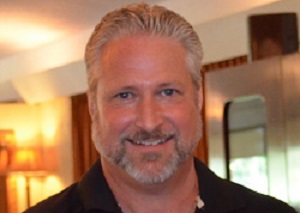 Born in Virginia Beach, VA, Norman spent the first 32 years there before coming to South Florida. After graduating from High School and a brief attempt at college, Kravitz' first real job was at a grocery store for 4 years. A colleague there suggested he take a US Government Aptitude Test which he did, scoring in the very top percentile. The Post Office hired him in 1988 as a letter carrier but he was promoted several times with him ending up in the national sales area. Norman was the US Postal System's top salesman nationwide for 4 years straight before he left to start his own company.
In 2001 he founded DDU Express which provided sortation and national distribution of over 1,000,000 Packages monthly and delivered them to over 3000 Post Offices Daily. DDU Express utilized 7 distribution centers totaling over 400,000 sq. ft. and had nearly 1000 employees and over 100 daily driver routes, generating revenues of $50 million when Kravitz sold the company in 2006 to a private investment group.
In January of 2006 Norman founded his present company, Phoenix Package Logistics where he currently serves as CEO. Phoenix has two distribution centers in the Southeast and does $14million in sales, yet has been more profitable than the $50 million at DDU Express. Norman will explain why.
Norman has been married to his second wife, Tashia, for 18 years. Between them they have three adult children. Norman is a serial encourager to many and he currently serves as Chairman of 4Kids of South Florida.
Norman Kravitz has a compelling life story: abusive father, high school slacker, CEO and community leader. Come and bring a guest to hear how God has blessed Norman and his family and made this happen.