Description
Join speaker Steven P. Daigle, Senior Vice President of Bank of America

for the upcoming CBMC Fort Lauderdale Luncheon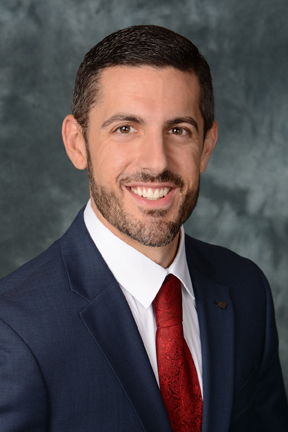 Steven Daigle joined Bank of America in 2007. He is the Group Operations Manager for the Southeast Division with Bank of America and is responsible for supporting 44 Operations Markets which includes 1016 Financial Centers throughout North Carolina, South Carolina, Georgia, Florida and Tennessee.
Prior to joining Bank of America, Steven was a Store Manager for Best Buy for 10 years working in the Fort Lauderdale area, leading 150-200 associates.
Steven has attended Calvary Chapel Fort Lauderdale since 2005 and has been serving since 2010. He starting serving in the Eikon ministry on the Connect Team and soon was given the opportunity to be the Service Overseer of Eikon for about 4 years. He then joined the Hospitality Service Oversight Team supporting the 8am Service, overseeing the 7pm service and then leading the 9am Service. He is currently the Lead Elder at the 11am Sunday service. He led many Community Groups and currently leads a group started in the workplace with people from Bank of America and other financial institutions including people from Calvary Chapel and other churches in Broward County.
A native of Hamden, Connecticut, Steven resides in Parkland, FL with his wife, Kim and 4 children (Daniel 4, Abel 3, Providence 1 and Joshua 1). Steven and Kim adopted 2 children through 4KIDS of South Florida and he serves as the Secretary on the Board of Directors for The Pantry of Broward and, a local non-profit organization supporting senior citizens raising grandchildren and on the Board of Directors for 4KIDS of South Florida, a local foster/adoption agency.