Description
Join us for lunch every 2nd Thursday of the month.
You don't want to miss the December luncheon with guest speaker Lee Truax, a seasoned executive, technologist and communicator.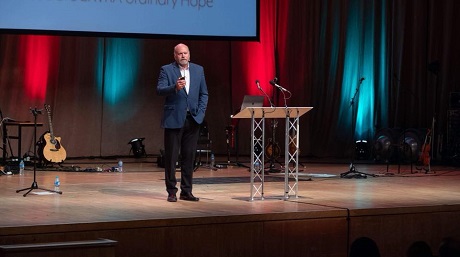 Truax is a proven transformational leader experienced in designing and implementing digital strategies in faith based non-profit organizations.
Currently, Truax serves as Vice President, Strategic Initiatives, CBMC International which represents 96 national CBMC ministries.
Past national President / CEO of CBMC, Inc. (USA) 2009 – 2017.
IT/Tech veteran in pre-sales technical positions, management, sales and marketing, and business development roles for Hewlett Packard (HP) and Advanced Micro Devices (AMD).
NFL – 28 seasons, New England Patriots, NFL Official Stats Crew Stadium Technician.
BA English / Business Admin Minor, Messiah College, Grantham, PA.
MBA in Leadership from Liberty University, Lynchburg, VA.
Doctoral Candidate – D.B.A. Leadership, Liberty University.
Microsoft Certified Systems Engineer (MCSE).
Married 33 years to Lisa, seven children, four grandchildren.




Questions? Contact: Steve Solomon - 954-805-0351 - ssolomon@cbmc.com


Please Note: This event is open to Business and Professional Men and Women.


---


To make Fort Lauderdale and South Florida a better place to work, live and play…