Description
Join us for lunch every 2nd Thursday of the month. The guest speaker for July luncheon will be Bill Tolia.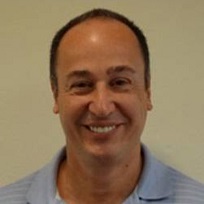 Bill Tolia was born and raised in Philadelphia and remains to this day a die-hard Eagles fan. He earned a BSBA degree in Accounting from Slippery Rock University joining Marine Midland Bank as a financial analyst in 1983 and Booz Allen and Hamilton in 1985. In 1988 Bill co-founded Phoenix Communication Group, an IT staffing company which he and a partner grew over the next few years, selling the firm in 1999. In 2002 Mr. Tolia became a board member of People for Care and Learning, a 501(c) (3) which builds care and learning centers in SE Asia and leads insight awareness teams on international trips. In 2011 he purchased a BrightStar Home Health Care franchise which provides skilled and non-skilled care in the home.
Bill is a Chairman of the Christian Business Mens Connection of South Florida. He is happily married to Jannet and they have two adult children. In his spare time Bill rides his bike and reads, but not at the same time.
Event contact: Harley Storrings, Harley@storringslaw.com : 954 665-6806
Please Note: This event is open to Business and Professional Men and Women.


---


To make Fort Lauderdale and South Florida a better place to work, live and play…
Beautiful Coral Springs famous bridge: