Description
Join us for lunch every 2nd Thursday of the month. Guest speaker will be Gregg Wallick.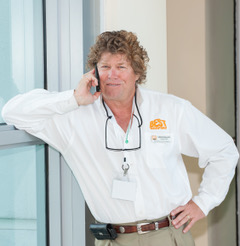 As a second generation professional roofing contractor, Best Roofing's President and CEO, Gregg Wallick's knowledge and passion for the industry is the driving force behind Best Roofing's reputation, growth, and success. Best Roofing employees over 240 full time team members who service the commercial roofing community.
Gregg also is the Founder & CEO of a sales automation software company that was developed for Best Roofing called "Follow Up Power". Follow Up Power currently has a client base of over 70 specialty contractors throughout the United States and growing every quarter.
Prior to purchasing Best Roofing, Gregg was the Founder, President and CEO of General Roofing Services/ GRS from 1987 to 2001. At Gregg's departure from General Roofing Services they were the largest roofing contracting business in the United States with over 2,800 employees.
Gregg is a University of Miami graduate, holding both his undergraduate degree in business administration as well as his MBA. As a former captain of the Miami Hurricanes football team, Gregg believes the principles that were taught and the ambitions that were fueled on the athletic fuel still hold true today. The qualities of dreaming, reaching for and achieving success that are fundamental to excelling in sports translate perfectly into the business world and life in general.
Gregg currently serves as The Chairman of the Board of Trustees for Keiser University & Everglades University.

Gregg currently serves as the Chairman of the Board of the Broward County FCA (Fellowship of Christian Athletes) Chapter.

Gregg worships at Calvary Chapel Plantation.

Gregg is especially proud of being a husband and father. Gregg & his wife Liz share six children, three dogs, three cats and a Mongoose.




Contact: Steve Solomon - 954-805-0351 - ssolomon@cbmc.com


Please Note: This event is open to Business and Professional Men and Women.


---


To make Fort Lauderdale and South Florida a better place to work, live and play…
Beautiful Coral Springs famous bridge: