Location
Abe & Louie's Boca Raton
2200 Glades Road
Boca Raton, FL 33431
Join us for lunch with guest speaker, David Goodman
About this event
Questions about the event? Contact Ivan Rosa, (561) 758-2358, irosa@1984.usna.com
Please note, pre-registration is required for all attendees.
About the Speaker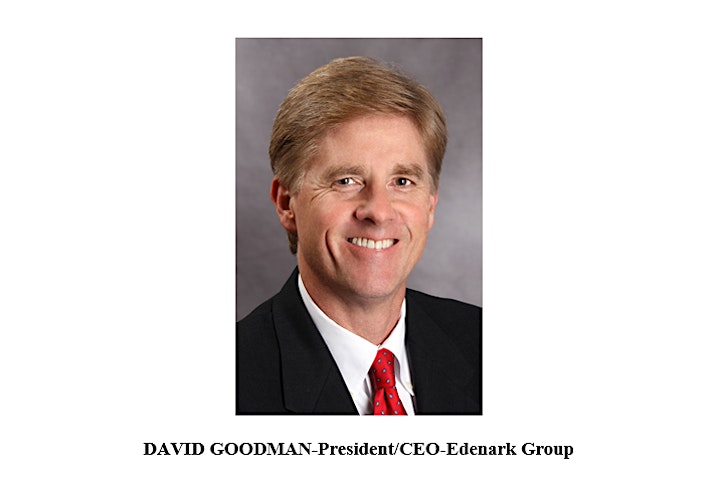 David lives in Palm Beach and holds an MBA in Finance, Marketing, and International Business from Indiana University.
David started his career in advertising and marketing, working for the largest and third largest ad agencies in the world, serving clients such as Pillsbury, Heinz, Keebler, Kimberly-Clark, Salada Tea, and Kraft. Then, serving as manager of new product development for fragrances and toiletries, for Beecham Cosmetics.
Later, becoming a partner in the world's largest commercial real estate company, he had responsibility for 21 offices, 5000 employees, and 40 million square feet of commercial real estate across multiple countries.
For the last 25 years, he has served as a corporate enhancement executive for dozens of companies. He is hired by private equity, venture capital, family office, and corporate owners of underperforming companies and his job is to lead the company to improved growth/profitability. These environments typically suffer from two things – a cash-starved brand that desperately needs a cost-effective way to differentiate; and a staff that is over-stressed, impacting employee health, performance, interoffice relations, and personal relations. This led him to want to find solutions for both.
Via Edenark Group, a company David owns, he offers the world's premier environmental sustainability certification program for small to mid-sized organizations, the Edenark Group ISO 14001. This program not only allows the client to do the right thing for the environment but also gives them a new talking point that generates increased brand image and sales. Second, given that sustainability is about people, not just greening up a building, David's team built the Best You Can Be program to address the people side of sustainability, getting in front of things like workplace violence, depression, insomnia, stress, anxiety, focus, mental acuity, and physical sickness.
The organization also operates Gym For The Brain, an EWOT (exercise with oxygen training) facility in Jupiter. Between Edenark Group, Best You Can Be, and Gym For The Brain, David is trying to leave the world a little better than he found it.