Description
Reserve your seat - register today for the upcoming monthly Boca lunch! Guest speaker is Jack Alan Levine.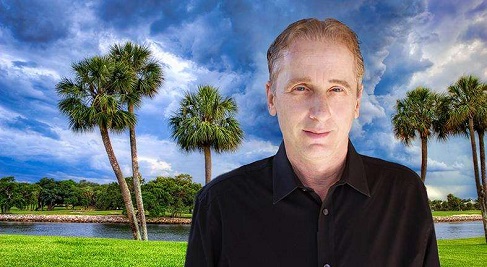 Jack Alan Levine worked for some of the top advertising agencies on Madison Avenue including NW Ayer and Bozell & Jacobs, on some of the largest accounts in the country (AT&T, US Army and Dupont). Jack was also the founder of ADCLUB and was featured in ADWEEK and AD AGE Magazines and in advertising legends Whit Hobbs book What I love About Advertising. He started his own Ad Agency in 1985, then founded and managed a successful television production company in South Florida. For over a decade he served as Executive Producer on hundreds of national television shows and thousands of commercials. He sold that business in 2002 to devote more time and effort to entrepreneurial activities, ministry and philanthropy.

Jack continues to use his business skills and entrepreneurial gifts to own and build companies. Today his companies are involved in Solar Energy, Media, Specialty Food Distribution, Publishing, Real Estate and Advertising/Marketing/ Sales consulting. Jack remains a sought-after Business advisor to many companies, executives and business owners.

He is the Founding Director of Voice of God Ministry, a 23 year old 501 c-3 non-profit, and also served for years on the Board of Directors at Oasis Compassion Agency and Changed Lives Church. A licensed minister since 2006, he served as Director of Men's Ministry for 12 years at Boca Glades Baptist Church in Boca Raton. Currently, Jack serves as Executive Pastor at Purpose Church Orlando in Winter Garden and is on the Board of Advisors of NOW Matters More, a non-profit helping those struggling with Drug and alcohol addiction.
He is an accomplished author with nine books to his credit including Don't Blow It With God, Where the Rubber Meets The Road With God, Live a Life That Matters for God, Downloading God, My addict Your Addict, Success Blast and The Motivated Life.
Since 1998 Jack has been preaching as a guest speaker to tens of thousands of people at a variety of churches, conferences and colleges throughout Florida including Iron Sharpens Iron, Florida Men of Integrity, Igniting Men and StrongMan Conferences throughout the state. Jack speaks on a variety of life-changing topics including "How to Eliminate Stress and Worry," "Overcoming Addiction" and "Finding God's Purpose For Your Life." Jack recently developed a breakthrough online video program for people struggling with addiction and their families to help them understand and overcome addiction called Free For Life At Last: Overcoming Addiction.

Jack's unique perspective on life is based on his Jewish heritage, business experience and personal difficulties he went through while living life in the fast lane before he was saved at 33 years old. Jack lives in Central Florida and is happily married with three children.
Event contact: Michael Rivers, mrivers@prmg.net or 561.926.8144

Please Note: This event is open to Business and Professional Men and Women.
---
To make Fort Lauderdale and South Florida a better place to work, live and play…
Check out the next Lauderdale Lead Event: www.lauderdalelead.org