Description
Reserve your seat, register today for the upcoming Boca Lunch. Our speaker is Stuart Rosenfeldt.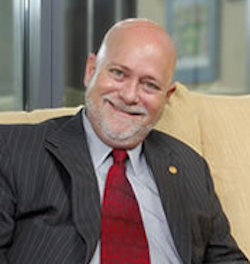 Stuart Rosenfeldt is a recognized leader, team builder, facilitator and mentor. He attended Villanova University where he earned a Bachelor in Science in Economics and got his Juris Doctorate from Dickinson School of Law, Carlisle PA, 1980. He has 35 plus years of experience as a labor and employment law attorney and community activist.
Stuart was born and raised in Philadelphia and has been happily married for 34 years. He is a proud father of 3 adult children. He enjoys spending time with his family and friends, gourmet cooking and fly fishing.
Some notable career accomplishments include:

Extensive experience drafting and reviewing employee handbooks, contracts and employment policies
Many years of experience advising and training human resources professionals and senior management on everything from day-to- day employment issue to counseling through crisis situations
Former chair of Florida Bar's Labor and Employment Law Certification Committee (which drafts and administers the exam Florida lawyers take in order to be called experts in that field)
Former chair of a six-lawyer labor-and-employment law department of a major regional law firm
Previously served as pro bono employment counsel to a dozen nonprofit organizations, including OneCommunity (anti- discrimination advocacy group); Women In Distress (aiding victims of domestic violence); SOS Children's Village (foster care group homes); and P.R.O.P.E.L. (providing educational and cultural opportunities to underprivileged youth)
Recognized as "Leader of the Year "by Leadership Broward in 2008
Particular expertise in designing compensation plans and FLSA compliance
Named to several top lawyer lists for 20 straight years, such as:
"Superlawyers"
"BestLawyersinSouthFlorida"
"Americas Best Lawyers"
Event contact: Harley Storrings, Harley@storringslaw.com : 954 665-6806
Please Note: This event is open to Business and Professional Men and Women.
To make Fort Lauderdale and South Florida a better place to work, live and play…
Check out the next Lauderdale Lead Event: www.lauderdalelead.org