Description
Join us for lunch with speaker, Delroy Robinson
Mr. Robinson is bi-vocational, as he is the owner and managing broker of Robinson & Associates Realty, LLC, and also a minister with credentials obtained through Global University in Springfield Missouri, an affiliation of the Assemblies of God Ministry. In connection with his real estate practice, he has served on several committees at the Greater Fort-Lauderdale Board of Realtors, including the Government Affairs Committee and the Grievance Committee. He also has a degree in Electronic Engineering Technology.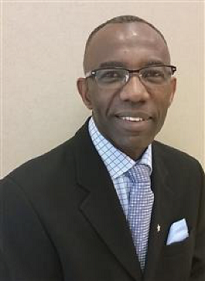 Mr. Robinson is also very active in the city of Coral Springs, where he serves as:
Member of the Clergy Coalition of Coral Springs & Parkland;
Member of the Pastor's Cluster of North Broward;
Community liaison at the Parkridge Elementary School –(SAC); and
Active member of the Church United (Broward).
He and his wife, Dawn, recently planted a new church in Coral Springs known as CityReach Church. His focus is building relationships among believers, reaching out to the "unchurched" and "over-churched," and meeting the social and spiritual needs of the community.
Delroy & his wife have been married for 27 years and have three children, one in college, one in high school and one in middle school.
Event contact: Harley Storrings, Harley@storringslaw.com
: 954 665-6806