Description
Reserve your seat, register today for the upcoming Boca Lunch. Our speaker is Bill Hood II.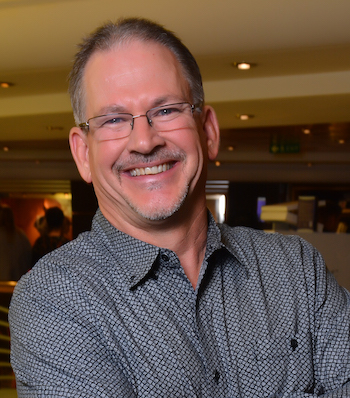 Bill Hood II has a Bachelor's degree in History from Wheaton College and a Master's degree in Christian School Administration from Grace Theological Seminary. Bill returned to his alma mater, Boca Christian, in 1989 to teach Social Studies and Bible, and since that time he has served the school in various capacities as teacher, Head Football Coach, Dean, and Assistant Headmaster. He is currently the Director of Development, 8th grade Bible teacher and does video for the Blazer Football team.
Bill is the eldest of the sons in Bill Hood and Sons Auctioneers and Appraisers. His family has been doing auctions in the S. Florida area for more than 30 years. Their auction gallery is located in Delray Beach and specializes in high-end art, jewelry and antiques. Within the family business Bill II is the auctioneer who really enjoys working with charity auctions. He has helped sell items ranging from $5 to $180,000.
Bill enjoys camping with his family, running Spartan races, and Miami Dolphin victories. He and his wife Kirsten have been married 30 years and have three sons: Bill (married to Natasha), Caleb, and Caeden. Their family is very involved in multiple ministries of Boca Raton Community Church.
Event contact: Harley Storrings, Harley@storringslaw.com : 954 665-6806
---
Please Note: This event is open to Business and Professional Men and Women.
To make Fort Lauderdale and South Florida a better place to work, live and play…
Check out the next Lauderdale Lead Event: www.lauderdalelead.org