CBF Workshop: Just Enough Scala for Spark

Saturday, November 4, 2017 from 10:00 AM to 1:30 PM (EDT)
Event Details
Title: Just Enough Scala for Spark
Instructor: Petro Verkhogliad
Level of difficulty: Intermediate

Abstract:
Apache Spark is written in Scala. Although Spark provides a Java API, many data engineers are adopting Scala since it's the "native" language for Spark—and because Spark code written in Scala is much more concise than comparable Java code. Most data scientists, however, continue to use Python and R. If you want to learn Scala for Spark, this is the tutorial for you. Dean Wampler offers an overview of the core features of Scala you need to use Spark effectively, using hands-on exercises with the Spark APIs. You'll learn the most important Scala syntax, idioms, and APIs for Spark development.
Topics include:
Classes, methods, and functions

Immutable versus mutable values

Type inference

Pattern matching

Scala collections and the common operations on them (the basis of the RDD API)

Other Scala types like case classes, tuples, and options

Domain-specific languages in Scala

Effective use of the Spark shell (Scala interpreter)

Common mistakes (e.g., serialization errors) and how to avoid them
Pre-requistites
A basic familiarity with Spark and Java

Before the tutorial, clone or download the tutorial GitHub repo and follow the setup instructions in the README.md file.
---
Speaker: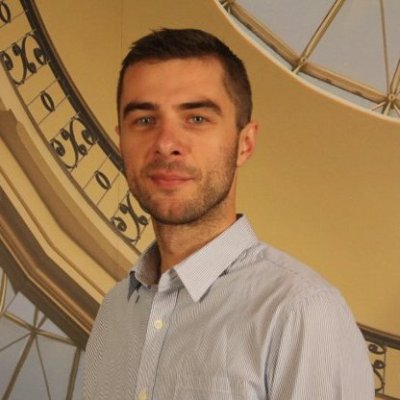 Petro Verkhogliad is a senior consultant and instructor at Lightbend. He is passionate about functional programming and applications of AI.
---
Be sure to register for other events and tutorials as part of the Cognitive Builder Faire New York City: https://cbfnyc_fall2017.eventbrite.com
When & Where

Galvanize New York City
303 Spring Street
New York City, NY 10013


Saturday, November 4, 2017 from 10:00 AM to 1:30 PM (EDT)
Add to my calendar
Organizer
Website:http://www.galvanize.com/organizer/galvanize-nyc/