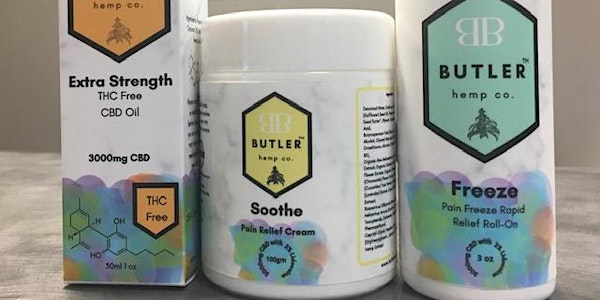 CBD Webinar: What are the Facts? What is Fiction?
CBD is the hottest new wellness supplement. Learn to separate the Facts from the Fiction when evaluating if CBD is right for you.
About this event
CBD is being marketed and sold by everyone from doctors to gas stations.
How can you know if what you are buying is legitimate and is truly CBD? Because CBD isn't regulated by the FDA, there is increasingly unscrupulous people selling this supplement without assurances of its purity.
So how can you be assured that the CBD you are buying, is really what you are getting???
In this webinar, we will separate the facts from the fiction as far as what research is telling us about CBD: What we know, and what we don't know.
You will learn:
some of the basic research surrounding CBD and its use for painful conditions
how to know if what is on the label is really in the bottle
where to start and what to consider if you are purchasing CBD for the first time
Webinar is free, and all are welcome to join!
Interested but can't make it in person? Register, and we will send you the replay!