Come celebrate the lifestyle, community, and culture of CBD with some of the leading brands in the industry.
About this Event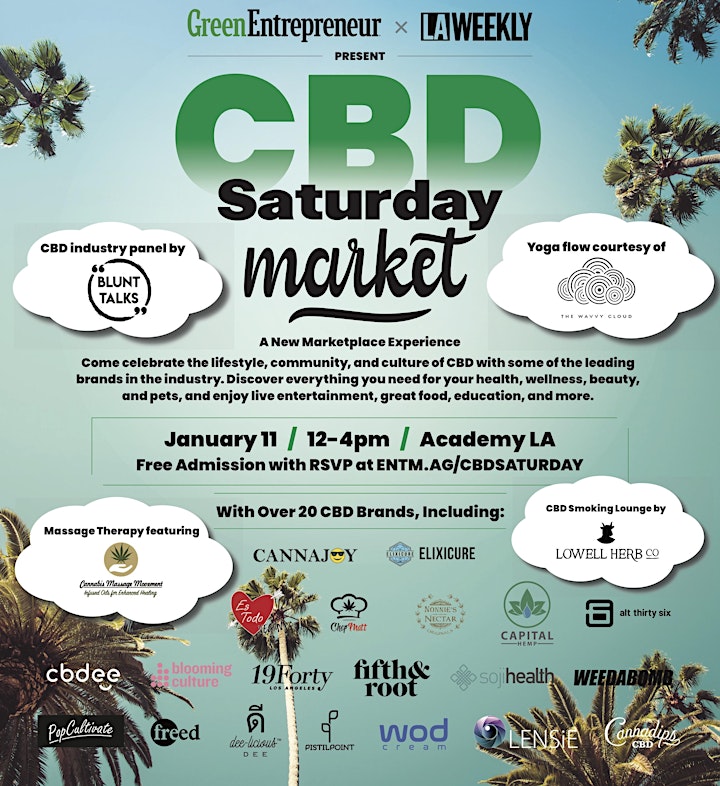 Yoga provided The Waavy Cloud
Stoned Yoga uses cannabis products to turn our attention to how we feel in our body and mind allowing us to go a little deeper into our practice. Students are given the opportunity to consume CBD or non-active products followed by a guided meditation and body scan to help them "land" on their mat. Deep stretching and restorative movement brings space into the body to relieve physical pain, tightness and stress that gets stored in the connective tissue and fascia. This practice is a journey into the body and back out again where on the other side we feel more connected to ourselves which allows us to be more compassionate to those around us.
Massages courtesy of Cannabis Massage Movement
Massage Movement is a mobile service that delivers massage therapy to clients in need of pain relief and/or relaxation We include cannabis and hemp infused topicals within our practice for faster, better results in continued massage therapy sessions. We are here as a team service to educate patients about cannabis infused massage therapy and the benefits they may experience.
CBD Rolling Station and Lounge presented by Lowell Farms
Make your purchases at our CBD Saturday Market with Alt Thirty Six!
Alt Thirty Six is our preferred payment method, click here to register and setup your account today.
You can register for Alt Thirty Six in a few simple steps and pay at all participating merchants for CBD Saturday!
For more information click here or email customer.support@alt36.com.
CBD Industry Panel presented by Blunt Talks.
Hosted By Sam Zartoshty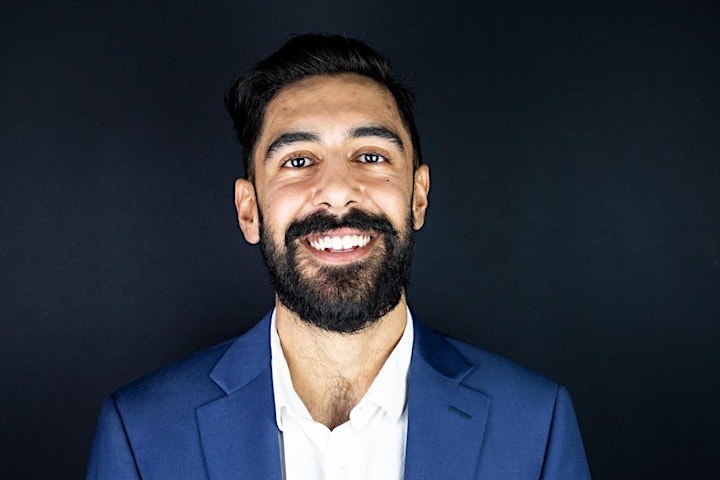 Josh Schmidt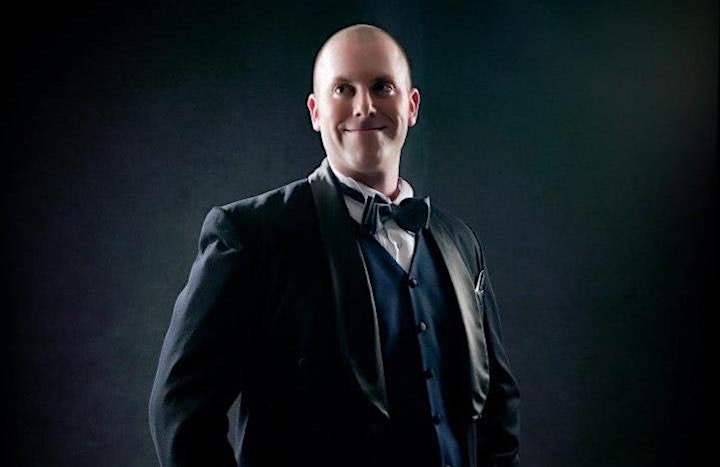 Josh Schmidt was raised in his family's hospitality businesses in the San Francisco Bay Area and started his professional career at a young age. After attending business school at Boston University Josh opened and operated one of California's first licensed medical cannabis dispensaries, Trichome Healing Caregivers in Van Nuys, CA. After operating this business successfully for half a decade Mr. Schmidt made the move into commercial cannabis production by sourcing the best cannabis genetics in the world. Mr. Schmidt's travels took him to India, Thailand, Tibet, Morocco, Spain, Canada and Amsterdam where he built close relationships with leading cannabis breeders.
Josh is responsible for introducing some of these genetics to the California market in over 250k square feet of cultivation space that he owned and operated allowing him to build a large and qualified team of expert growers and laborers. Mr. Schmidt co-founded Pistil Point, the largest indoor producer in the State of Oregon and sits on the board of Colcana one of the first entries the medical cannabis program in the South American nation of Colombia with operations commencing in mid 2019.
Josh is also very active in the industrial hemp space and is a Cofounder of Capital Hemp, a vertically integrated hemp company based in Sacramento, California.
Recently Josh has been appointed the Cannabis Advisor role for the Elevated Estate which brings together local, regional and international cannabis industries to Thailand's emerging market.
Case Mendel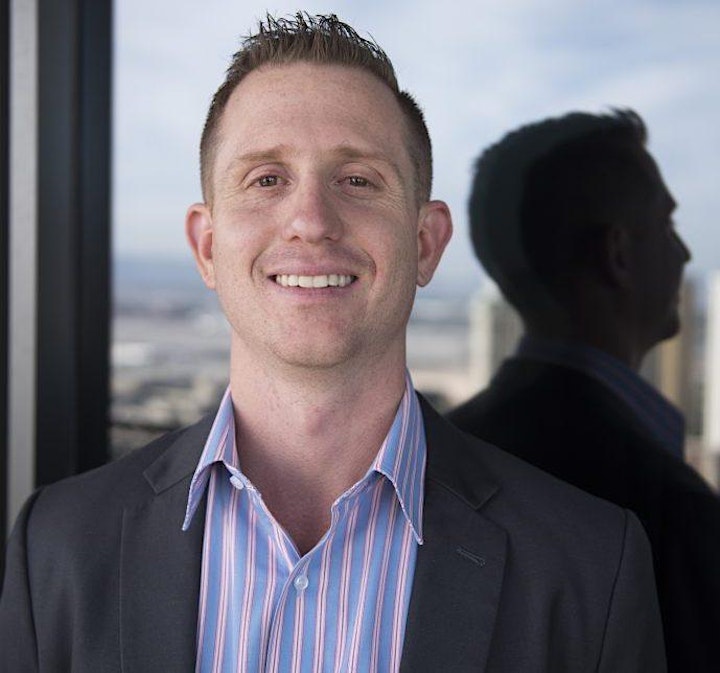 Case Mandel is the Co-Founder and CEO of Cannadips "The Original Smokeless Cannabis Pouch," as well as the Co-Founder in One of the First Type 7 Licensed Cannabis Extraction Facilities, ArcataX. With over a decade of experience in the Capital of Cannabis, Humboldt County, California, Case is blessed to be on the forefront of Cannabis product development, branding, distribution, and regulation.
Michelle Clemens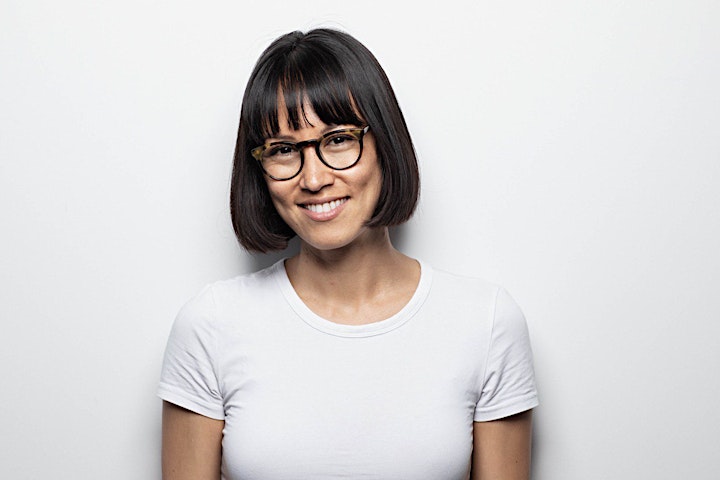 Michelle Clemens's favorite pastime is traveling around the world for extended periods of time and taking the time to explore the globe's many cultures and ways of life. Always curious about unconventional ways of doing things led Michelle to her passion, the exploration of plant medicine.
Learning about CBD and seeing the radical changes it made in so many people's lives was incredibly powerful. Michelle was inspired to learn as much as possible about the powers of CBD and realized that she needed to get this miracle plant and its healing & nurturing properties into the hands of many and more importantly, educate women about the true benefits of CBD.
Michelle started researching science-based delivery forms and reconnected with fellow travel-loving friends on the same mission to bring this CBD into mainstream awareness. This is when the idea of Soji Health was born. The word "soji" means "revive" in a West African language and the symbol of Soji is a Celtic knot to remind us that everything is connected. The result being efficacious lines of ingestibles and skincare products, backed by science, that are affordably priced and truly work in anyone's daily routine.
Kimberly Dillon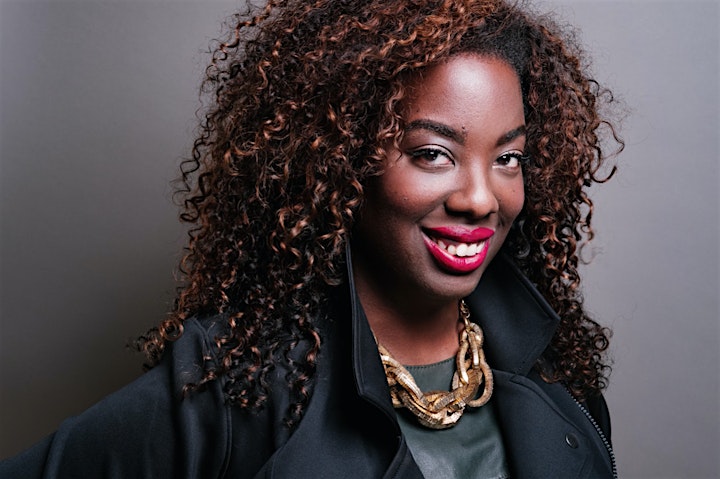 Kimberly Dillon is the founder of Plant and Prosper, a Consulting Collective for the Cannabis and Hemp industries. Plant & Prospers helps purpose driven brands grow with brand and strategic management services. She is also the founder of Frigg, a beauty line that taps into the power of Cannabis. She got her start in Cannabis as the CMO of Papa & Barkley, a Cannabis startup that she helped grow to a 30 Million dollar business in 2.5 years and whose products are #1 or #2 in their respective categories. Named a "Brand star" by Adweek for her story driven approach to branding, she also serves as a mentor to the Initiative (cannabis accelerator) and is an advisor to a number of Cannabis and CBD Brands.
She has spoken on the topics of Cannabis as Wellness, and Building Authentic Cannabis Brands at a number of key conferences including Goop, SXSW and NCIA. Prior to Cannabis she worked at several Blue Chip companies like Procter & Gamble and Clorox. She has two undergraduate degrees from the University of Pittsburgh and a MBA from the University of Michigan. Kimberly live in Los Angeles, where she performs standup comedy in her free time and is working on her 42nd passport stamp.
Mary Connolly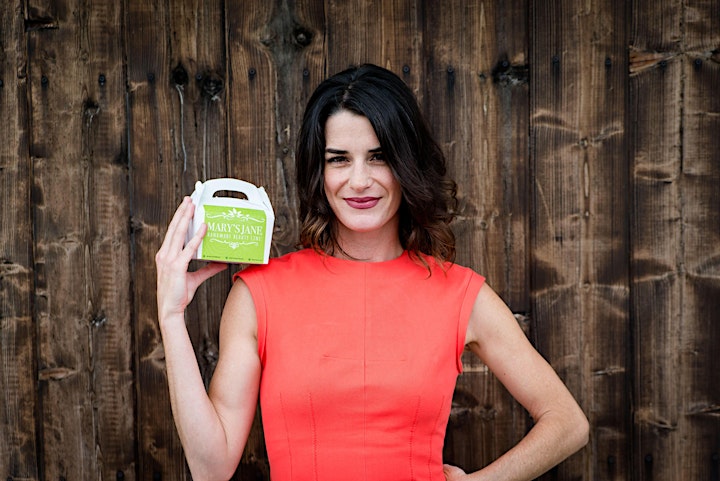 Mary Connolly is creator and owner of Mary's Jane, a Hair, Body, and Skincare company made with Love and CBD in Southern California. Self-Motivated at 18, Mary paid for and finished school before being accepted to Volunteer in Eastern Europe. The next 3 years were spent devoted to working with children in underprivileged communities. Forever imprinted by the Beauty and the Un-Beauty of the world, Mary began to see the effects of incorporating mind-body-soul work in the journey of Self-Love. Extracting only what Nature gave willingly, Mary formulated pure, natural and potent remedies for self-healing. Returning in 2016, to her Southern California Beach Home-Town, Mary now dedicates her life's mission in helping people change their lives by intertwining Love and Healing through Self Care. At Mary's Jane we believe Love is Skin to Skin, so in 2019 Mary founded Mary's Mentoring Moments. The mission of Mary's Mentoring Moments is to level up lives by pairing people together to create win-win opportunities for all people regardless of gender, race or sexual orientation. We envision a more compassionate world where all people feel supported to strive for self-love and create their best Life.