About this Event
Good morning,
I hope this email finds you well.
My name is Bruce Rhone. I am the President of The Eye of Houston Group. We have impacted the Local Houston education community for over 9 years. We are proud to announce our latest endeavor as we educate our community about CBD and cannabis education.
We have partnered with the Houston Sugarland Academy of Cannabis Science and Good Feeling Easy Healing to bring you this affair.
We want to include you as and major sponsor for CBD/Hemp Tour. We will bring 50 participants bi-weekly to venues in Houston. We love what you do and we want to create awareness of your brand. We need your assistance and support to make this a worthwhile experience. This event is open to store owners/operators and the general public. If you want to sell more goods or you're interested in meeting local and national distributors, please join us for around mixer and crawl.
Sponsorship
Silver (No Cost)- Donate products to sample
· Donate 30 items for guest to sample
· 4 weeks
Gold -$150
· Cross promotion of logo or trademark on all tickets and flyers
· Multimedia endorsements
· On-site endorsement visibility
· 4 weeks
Platinum- $250
· Cross promotion of logo or trademark on all tickets and flyers
· Multimedia endorsements
· On-site endorsement
· Vendor Tab
· Sponsorship options include product placement
Our first event will be held on September 28 @3: 30 pm at the Crown Plaza Hotel. If you would like more information, please email us @eyeofhouston@gmail.com or call us at 832.459.9223.
We are looking for sponsors like yourself. We look forward to partnering with you! Register for the CBD Crawl.
#CBD ~ #CannabisforHealing ~ #Learnthelaw ~ #Hemp ~ #HoustonSugarlandAcademyofCannabisScience ~ #GoodFeelingEasyHealing #EyeofHoustonGroup
Eye of Houston Group
eyeofhoustongroup@gmail.com
832.459.9223
3:30-3:45 Check in Meet and greet
3:45-4:15 Informational
4:15-6:15 Tour (Cups and Ice will be provided) BYOB!
6:30 - Return to Site
The tour leaves at 4:15. BYOB!
Register Now Limited space available!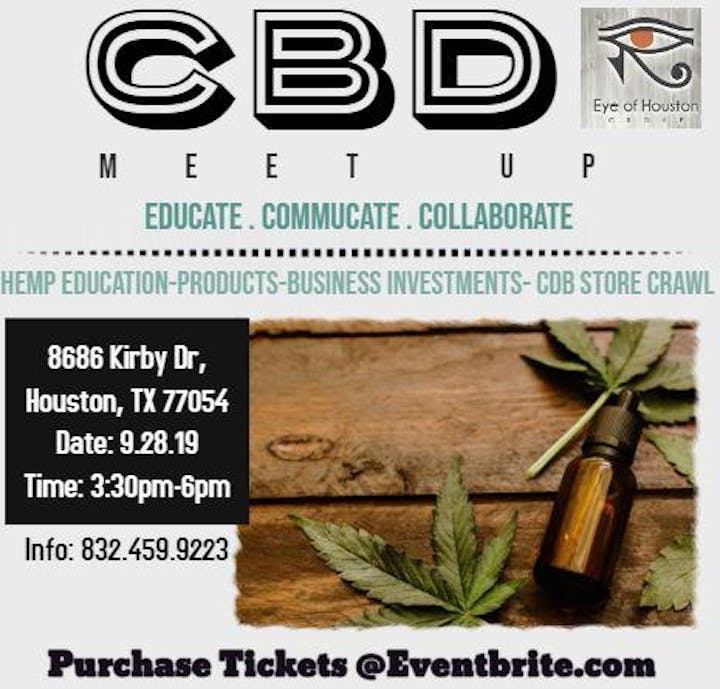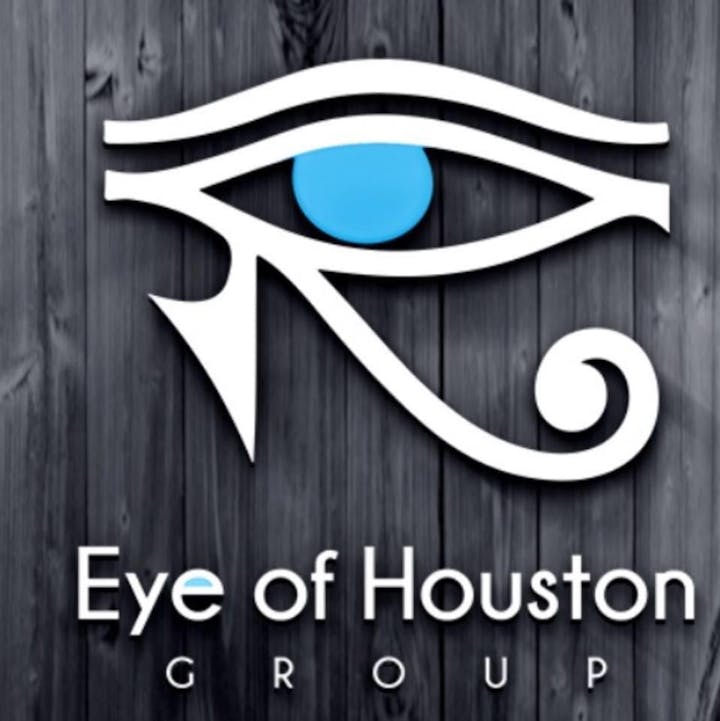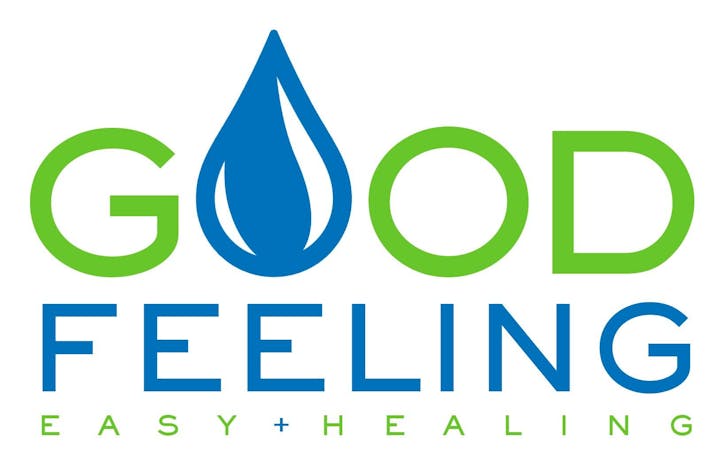 Houston Sugar land Academy of Cannabis Science Pharmacology University is a company with more than 12 years of experience in educational systems focused on medicinal cannabis. We were born in Texas and since then we have had the challenge of transforming the social stigma of medicinal cannabis with the best tool in the world: Education.
Our educational products and consulting services have reached different states and countries such as Texas, Florida, Arkansas, Nevada, Colorado, Arizona, Washington, California, Hawaii, Puerto Rico, Colombia, Argentina, & Mexico, among others. During this wonderful journey we asked ourselves the question, "does society deserve a complete educational system that will prepare the leaders for this unstoppable industry?" We found the answer. Chronically ill patients need excellent growers, chemists, dispensary technicians, lawyers, doctors and entrepreneurs to help change the archaic cannabis laws and to help them improve the quality of their life. In addition to our seminars and consulting services, we now offer 5-week courses and an intensive master's degree program in cannabis science that will allow us to form and to prepare a group of professionals that will become the next generation of leaders for the medicinal cannabis space.