Description
Carolina Bible Camp & Retreat Center will be hosting its Sixth Annual CBC Bluegrass Festival on Saturday, September 9, 2017. The day-long festival promises to feature great music, food, and fellowship – not to mention a few surprises. Gates open at 10:00 AM. Music will start at 11:00 AM and end at 6:30 PM.
This year's headlining act is Blue Highway. Founded in 1994, this talented group has been voted the #1 bluegrass band of all time by fans. With fourteen highly-acclaimed albums to their credit, Blue Highway has garnered three Grammy nominations as a band, two individual Grammys, a Dove Award, topped the Bluegrass Unlimited radio charts, and won numerous International Bluegrass Music Association awards. Their latest album, "Original Traditional," has been nominated for a Grammy as Bluegrass Album of the Year for 2017. We are thrilled to have Blue Highway headlining at CBC for a second time -- the only group to do so in our festival's history.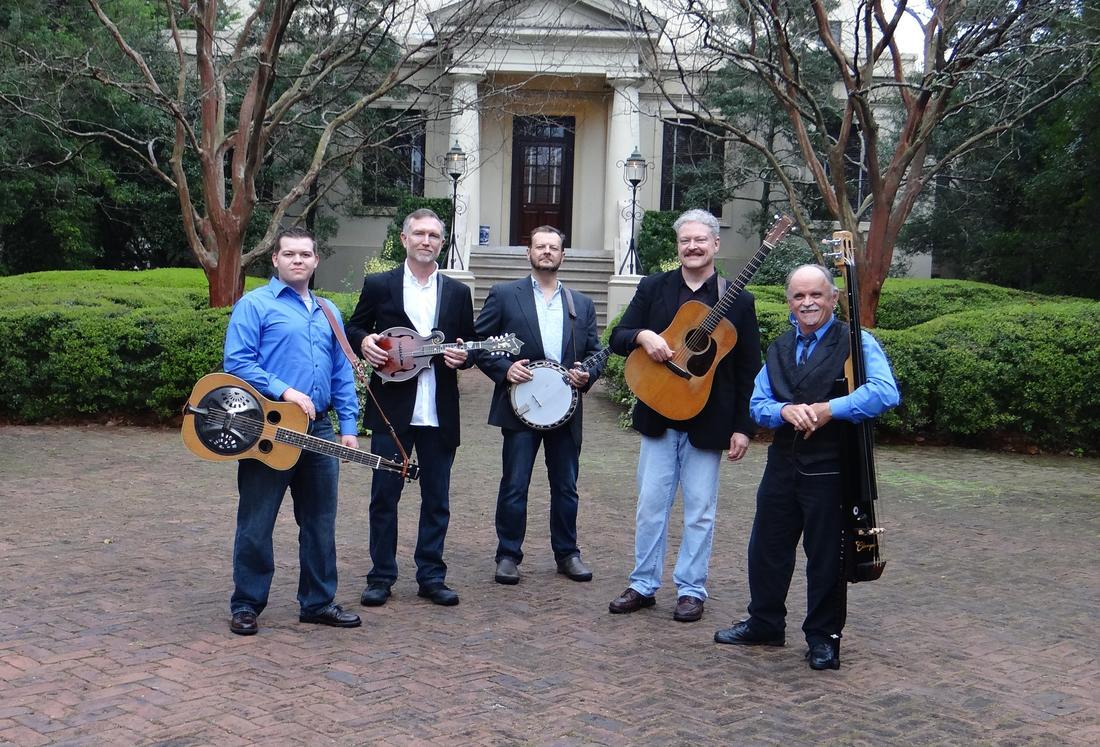 New at CBC for 2017 will be Dom Flemons, a Grammy Award winning musician, singer-songwriter, and slam poet. In 2005, Flemons co-founded the Carolina Chocolate Drops, an African-American string band that won a Grammy in 2010 for its ground-breaking album. Today, Dom tours throughout the United States and internationally as "The American Songster." In February 2016, Dom performed at Carnegie Hall for a Tribute to LeadBelly. In September 2016, Dom performed at the opening ceremonies for the National Musuem of African American History and Culture in Washington, DC. Dom has been touring internationally and has released his latest album called "Ever Popular Favourites" with British guitarist Martin Simpson. The album was released on Fledg'ling recordings in October 2016. Dom's newest album to be released through Smithsonian Folkways will celebrate the stories and songs of the black cowboys. Dom has released two instructional DVDs through Stefan Grossman's Guitar Workshop. Dom has a new podcast called American Songster Radio in conjunction with WUNC North Carolina Public Radio.
A multi-instrumentalist as well as vocalist, Dom plays banjo, guitar, harmonica, fife, bones, bass drum, snare drum, and quills. He says that he incorporates his background in percussion into his banjo playing. Dom's banjo repertoire includes not only claw-hammer, but also tenor and three-finger styles of playing. He first picked up the instrument when he borrowed a five-string banjo from a friend who had removed the instrument's fifth string. As a founding member of the Carolina Chocolate Drops, an African-American string band, Dom was able to explore his interest in bringing traditional music to new audiences. Prepare to be amazed by this versatile and talented multi-faceted musician and true musical icon.

Coming to the CBC campus for the first time this year is Fireside Collective from Asheville, NC. Winners of the 2016 Merlefest Band Competition, Fireside Collective is quickly blazing a name for themselves as a must-see progressive acoustic ensemble. Formed in 2014, Fireside Collective is a group of folk music enthusiasts who blend elements of traditional bluegrass and American roots music with modern acoustic arrangements. With an energetic live show, the band presents finely crafted original music infused with impeccable solos and tight harmonies. Captivating listeners with songs that are centered around change, relationships, and being on the road, they transition smoothly between danceable bluegrass numbers and passionate folk ballads. With Jesse Iaquinto on mandolin, Tommy Maher on Dobro, Joe Cicero on acoustic guitar, and Carson White holding down the groove with upright bass, Fireside Collective delights in tastefully exploring the boundaries of roots music. We watched these fellows rock the IBMA bluegrass dance tent in Raleigh in 2016. Right then we knew they would be a perfect addition to the CBC line-up.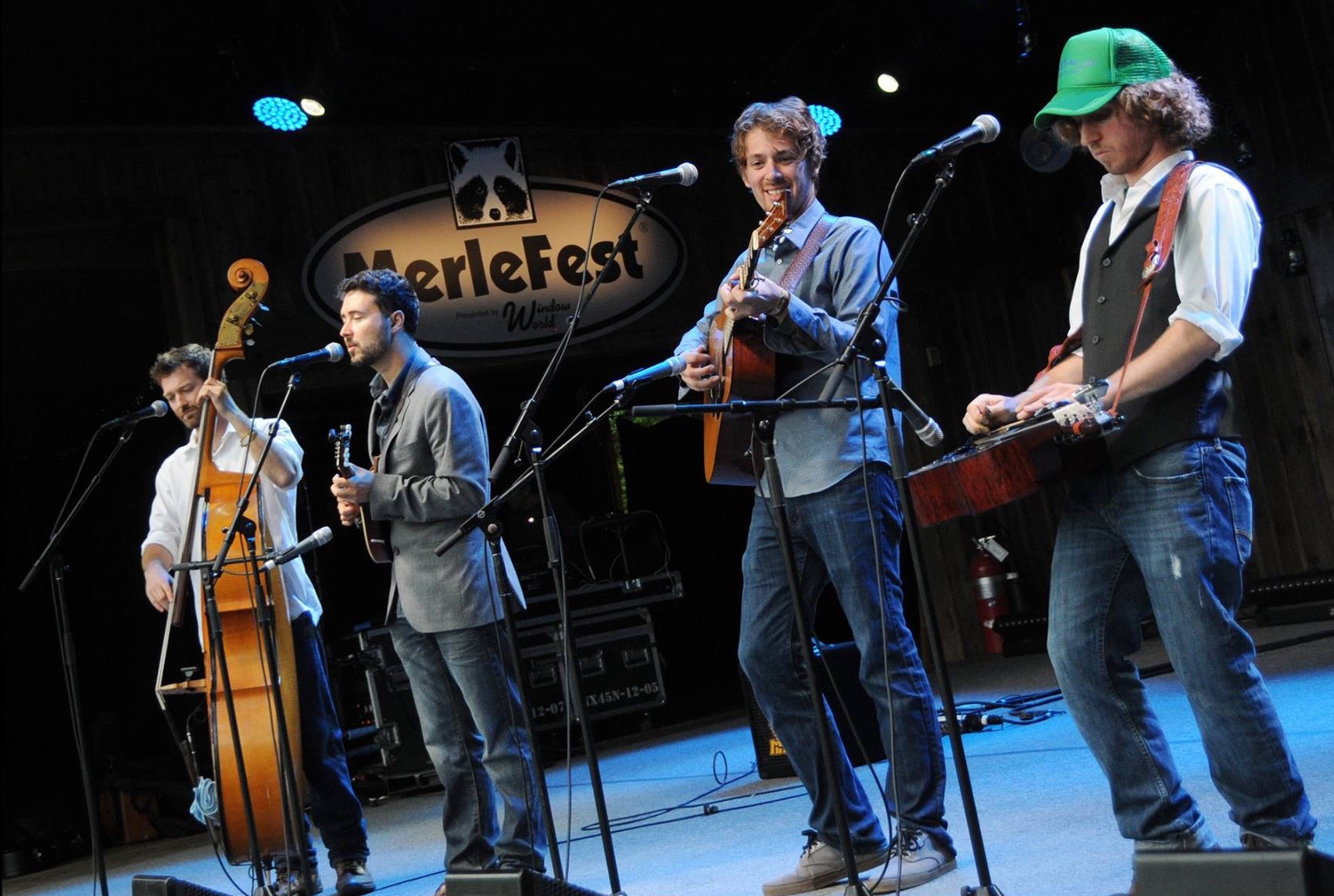 A very special name in bluegrass will open the festival again this year. Tim White, host of the PBS syndicated television show Song of the Mountains, will perform with his group, Troublesome Hollow. This trio is known for their bluegrass musical talent and their comedy. In addition to seeing Tim regularly on PBS, you can also catch him on his syndicated radio show on 60 stations, or watch him live in Marion, Virginia during the taping of his shows. Regardless of the venue, Tim White & Troublesome Hollow provide pure engaging entertainment which you will want to see again and again. They were fan favorites at CBC in 2015 and 2016, and we are blessed and fortunate to have them back. Tim loves the camp and always spends time with the crowd here, so come chat with him and the Ollis brothers!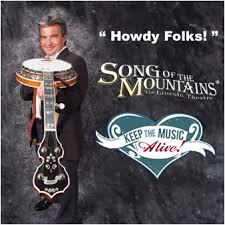 Another new face at CBC in 2017 will be the Loose Strings Band. These ladies can pick with the best, and their harmonies are beautiful. These five gals hail from the heart of Appalachia in Galax, Virginia where they have played together for nine years. They have performed at the Galax Fiddler's Covention, IBMA, Merlefest, Song of the Mountains on PBS, and many other great venues. They recently released a third album which is available on-line at their website. You don't want to miss this vibrant and engaging act, so come early!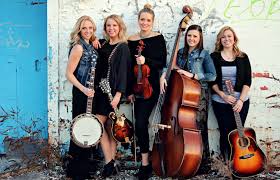 The CBC Bluegrass Festival is the biggest fundraising event of the year for the Camp. It takes an army of volunteers to make it happen, from selling tickets to selling lunches, from supervising the Kids' Activities to serving as ambassadors for the artists. Unlike other festivals, our volunteers don't wear t-shirts that say "Volunteers" or even "Staff." You'll know our volunteers by their "SERVANT" t-shirts and their servant hearts!
Advance tickets are once again an incredible bargain at only $15.00. Tickets at the gate the day of the event are $20.00. Children under age 12 get in free with a paying adult. Kids' activities will be available for free, ranging from face painting, craft projects, coloring pages, old-fashioned sidewalk games, and also special outdoor games for more active kids. Full home cooked BBQ meals with "all the fixin's" are served within and without the dining hall, as well as hamburgers and more. There will also be a "Pickers' Place" outdoor shelter for those of you who want to bring your instruments and join in the fun. We're welcoming the Piedmont Region of Model A Ford Restorers back to Camp to display their remarkable collection of vintage cars. There will be unique handmade crafts, quality vendors, and plenty of opportunities to meet the artists up close and personal.

All seating is "festival" style (first come-first serve). No reserved seating. Bring a blanket and/or lawn chair. There will be some very large tents that each hold 300+, so this festival will proceed rain or shine. This is an alcohol free, smoke free, vape free, pet free, kid friendly event.
Registered service animals are allowed. Handicapped parking is available. NO coolers please. Food and drinks can be purchased on-site.
Tickets are currently available through any Carolina Bible Camp Board member, as well as locally in Mocksville at several locations. On-line ticket sales will begin on February 1, 2017.
Thanks for purchasing tickets and helping another kid go to camp! That's what it's all about.
For more information, or to sign up as a volunteer or sign up as a sponsor, please write to CBC Festival Chairman, Greg Brewer at ISUE4U@aol.com or Festival Director, Lisa Brewer at spchwoman@aol.com.