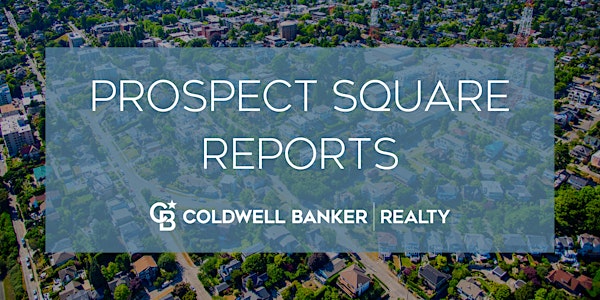 CB Bain | Prospect Square Reports | Microsoft Teams | December 14th 2022
See event details below.
About this event
Prospect Square Reports
Coldwell Banker Realty
Instructor: Nichole Blanton (Coldwell Banker Realty)
EVENT DETAILS:
Automated email marketing for agent spheres. Nurturing your sphere of influence is an important way to grow your business. Staying connected with your existing sphere and expanding your contact list leads to new opportunities and new clients, but it is challenging to consistently generate engaging, valuable content that your friends and family will appreciate receiving.
This class will introduce you to Prospect Square and show you how to generate automated reports to share valuable insights with your sphere of influence.
1. REGISTER on Eventbrite

2. VIRTUAL MEETING LINK will be emailed to the address associated with the Eventbrite registration prior to class.
━━━━━━━━━━━━━━━━━━━━━━━━━━━━━━━━━
Please Note:
This is an exclusive event for CB Bain, brokers, staff, and guests by special invitation.
If you cannot attend it is very IMPORTANT that you CANCEL your registration! CLICK HERE for step-by-step instructions.
We respectfully ask that brokers, who are sick, consider their fellow colleagues and abstain from attending classes until they are no longer sick.
In case of an emergency or unforeseen cancellation of an event, the registered attendees will be notified by email.
Thank you!