Description
EVERY WEEK CAYMAN PUB CRAWL BRINGS TOGETHER PEOPLE FROM AROUND THE GLOBE TO EXPERIENCE THE ULTIMATE NIGHT OUT IN GRAND CAYMAN.
EPIC WEDNESDAY NIGHT
INCLUDES:

● 4 legendary Cayman bars & clubs every week.
● Exclusive drink specials and FREE shots.
● All admission fees included.
● Meet party people from around the world.
● Professional event staff & party guides.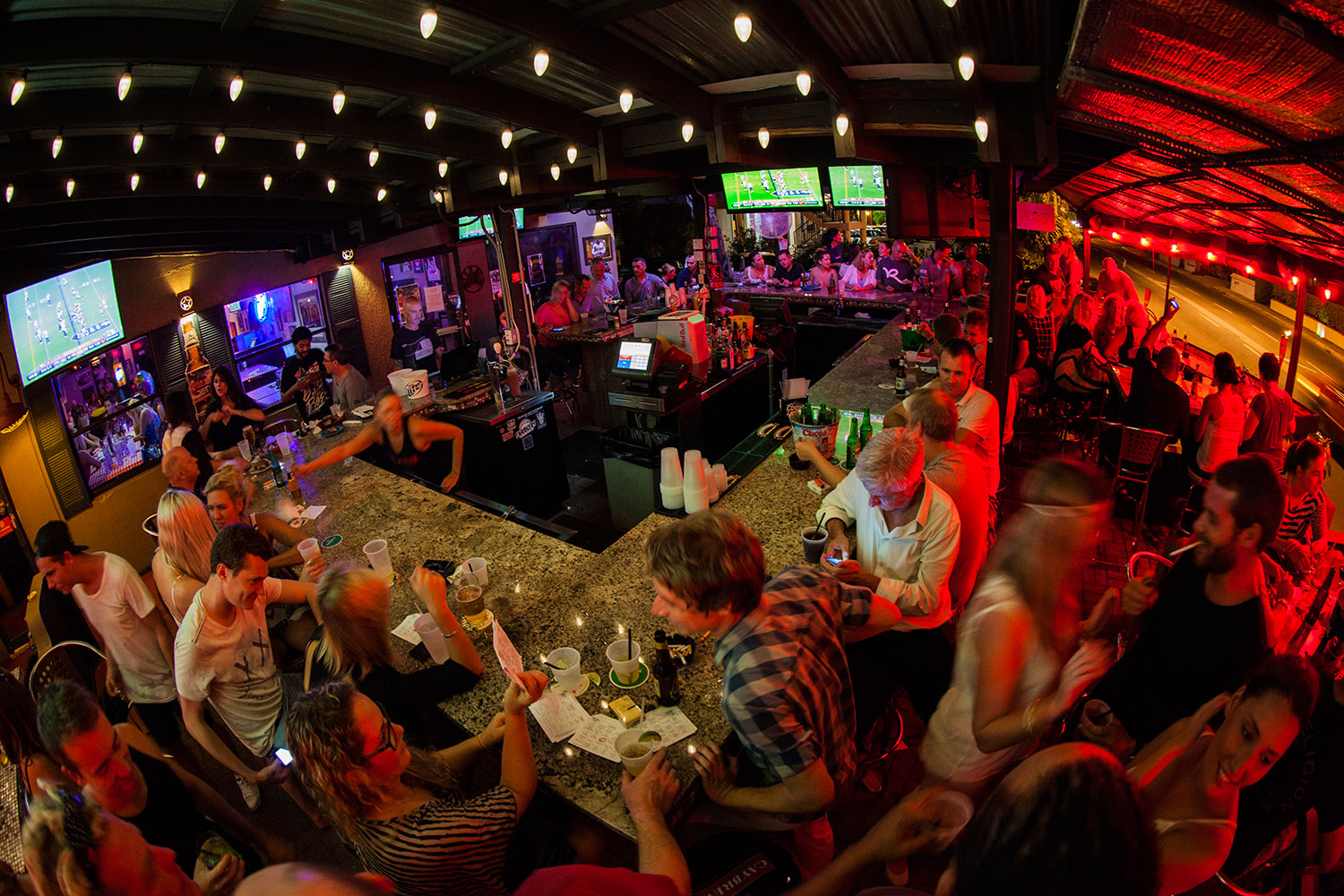 - EVENT DETAILS AND FREQUENTLY ASKED QUESTIONS:
Q:Where does the event start?
A: Whiskey Mist Lounge in the heart of Seven Mile Beach. *Note: Advanced tickets are required. Payment can be made at the event between 8:30pm to 9pm

Q:What does my ticket get me?
A:Admission to the #1 weekly party in grand Cayman featuring: 4 of Georgetown's hottest bars, lounges & clubs, free shots & drink specials, all admission fees, VIP club entry, party accessories, like-minded party-goers, awesome guides, and an unforgettable night in Grand Cayman!

Q:Is there a dress code?
A: Yes. CPC is not responsible for denied admissions due to inappropriate attire. Dress to impress! Ladies: shorts are acceptable however skirts, dresses and heels are recommended... carry flats to wear only if needed. Men: no athletic attire, hoodies, shorts, flip flops, tank tops, or baseball caps. Nicely fitting jeans are acceptable.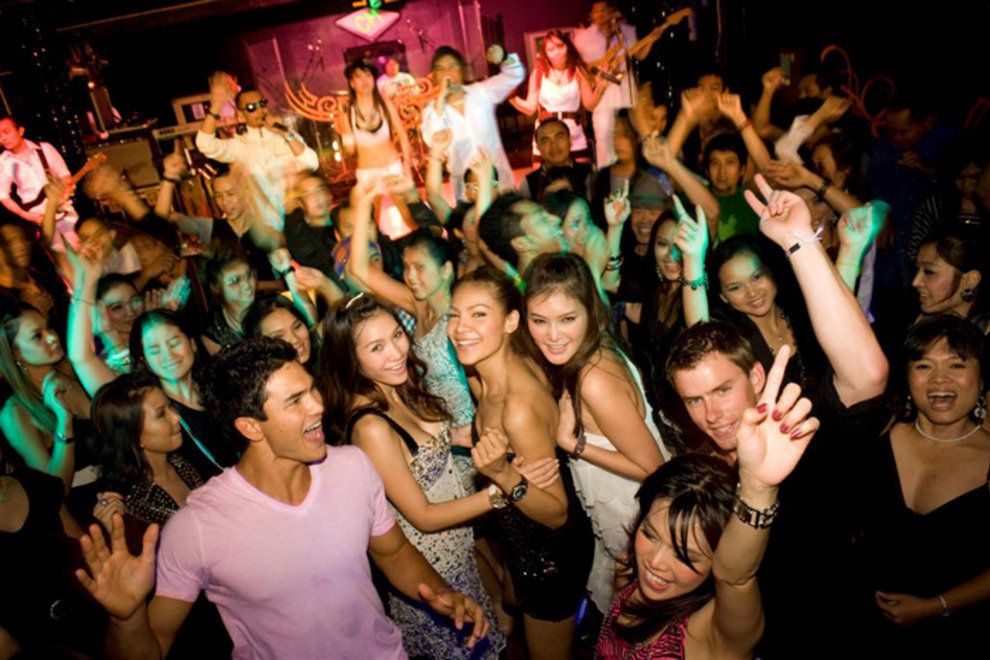 Q:How many others will be attending?
A:The more the merrier, though we do have a limit. Generally 60 - 80.
Q:Am I too old for this?
A:That is up to you to decide. There is no maximum age limit, however the majority of attendees are in their 20's to mid-40's.
Q:What are the bars like?
A: We experience an incredible cross-section of Gand Cayman's hottest bars, lounges, and clubs that increase in intensity as the evening proceeds.

Q:What bars/clubs do you go to?
A: Exact bars & clubs vary depending on the night, and always ending our evening at 1 of Gand Cayman hottest venue.
Q:What if it rains? ☂
A:While rare, it does rain occasionally in Cayman. Attendees are encouraged to check the weather beforehand and prepare accordingly. Also, rain in Georgetown is usually very brief, and if it does occur we just wait 5-10 minutes before continuing on.
Q:What time do we arrive at the last venue?
A:Approximately 11:30 to midnight.
Q:What time does the last club close?
A:4:00 AM, depending the venue.

Q: Can I catch a cab back home/hotel at the last stop?

A: Yes, at the last stop everyone can stay and lounge/nightclub until the venue closes or head back to the Hotel or Home.
It's STRONGLY suggest to take a cab or have someone pick you up, we always promote that everyone drinks responsibly. Our last stop is reasonably 5 to 10 minutes ride to most Hotels & Resorts.

Q:Can I arrive late to the event?
A: Ticket holders must arrive on time for registration. Non ticket holders may arrive within the hours of 8pm to 8:30pm but there is a chance the event may be sold out. To avoid late admissions please book now.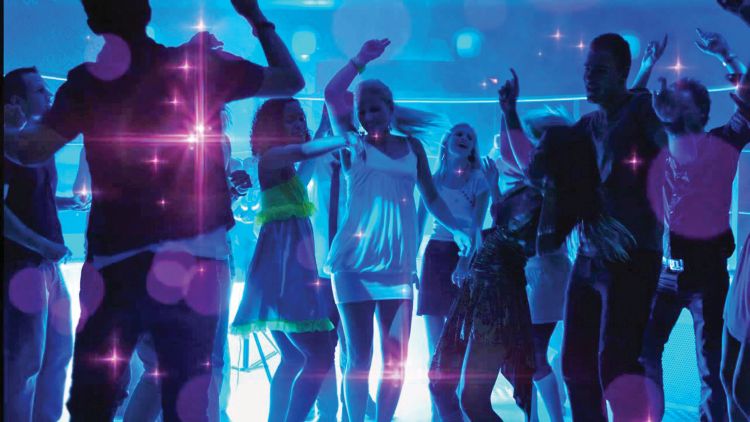 Q: What kind of free shots and drink specials do we get?

A:We receive exclusive "pub crawl only" specials that vary by venue including buy-one get-one free, shots, Caybrew local beer and more! (Unheard of prices in Cayman!)
Q:Is there an age restriction?
A:You must be 21+ to enjoy this night out. Bring valid ID, even if you think you do not need it.
Q:What is your cancellation policy?
A: Cancellation requests must be received no later than 72 hours prior to an event in order to be eligible for modification or refund. Tickets can not be changed/canceled within 72 hours of an event. All ticket sales within 72 hours of an event are final.

Space is limited so BOOK NOW.
Date and Time
Refund Policy