About this Event
Friday nights @ CAVE LOUNGE
**DOORS OPEN 10:30PM** (21+ with valid ID)
LADIES & GENTS FREE ENTRY ALL NIGHT!
**One Free drink when on Slick Parties Guest List!**
DRESS CODE: Upscale nightclub attire for entry. Dress code is strictly enforced.
Check us out and follow us on Facebook and Instagram!
Looking to book bottle service? 🍾🥂 Feel free to contact us at viplvevents@gmail.com to get a custom table service quote for your party! Please include the number of guys/girls in your party and the date & club you're interested in.
Perfect hideaway lounge rich with character and full of amazing ambiance. Full stacked bar and great music! come see for yourself!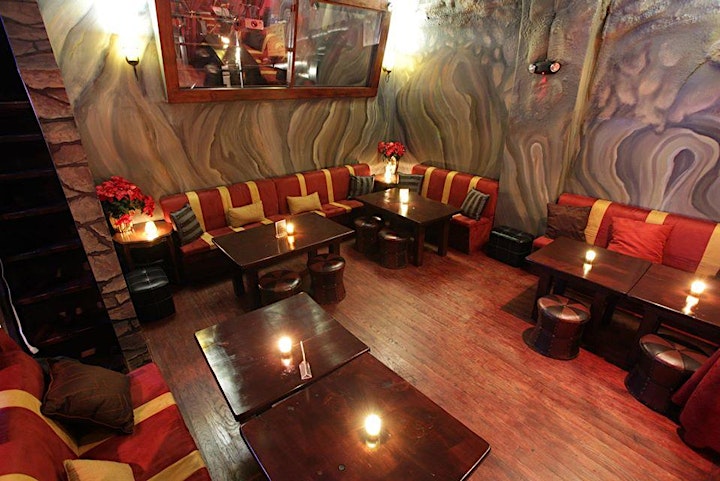 Get away and come socialize in this private energy driven cave themed space with a full bar and kitchen serving delicious drink specials and Italian-American cuisine. Our bar area is an excellent place to meet new people or grab a drink with friends. Get a table and enjoy great prices on bottles, drink and eats. Make sure to wear your favorite dancing shoes...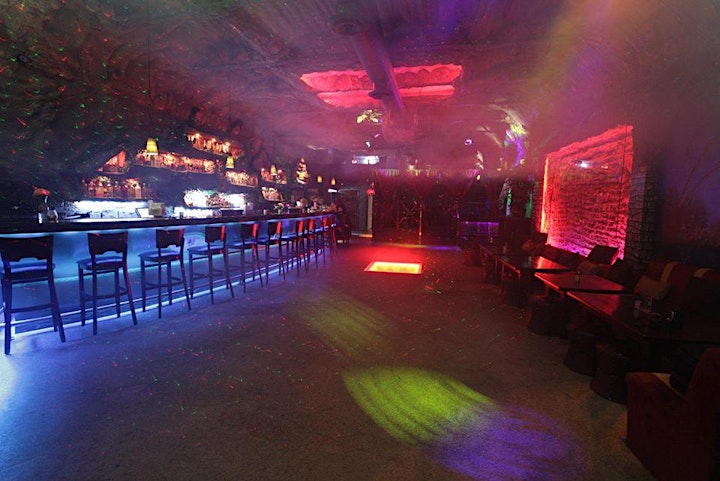 Nightlife, Club, clubs, bottles, tables, party, NYC, New york, New York city, NY, dance, dancing, dancefloor, edm, hip hop, music, tonight, cave, Friday, Fridays, brooklyn, brooklyn, brooklyn, cave lounge brooklyn vip free fridays play free entry, Nightlife, Club, clubs, bottles, tables, party, NYC, New york, New York city, NY, dance, dancing, dancefloor, edm, hip hop, music, tonight, cave, Friday, Fridays, brooklyn, brooklyn, brooklyn, cave lounge brooklyn vip free fridays play free entry,Nightlife, Club, clubs, bottles, tables, party, NYC, New york, New York city, NY, dance, dancing, dancefloor, edm, hip hop, music, tonight, cave, Friday, Fridays, brooklyn, brooklyn, brooklyn, cave lounge brooklyn vip free fridays play free entry, Nightlife, Club, clubs, bottles, tables, party, NYC, New york, New York city, NY, dance, dancing, dance floor, edm, hip hop, music, tonight, cave, Friday, Fridays, brooklyn, brooklyn, brooklyn, cave lounge brooklyn vip free fridays play free entry, Brooklyn, Nightlife, Club, clubs, bottles, tables, party, NYC, New york, New York city, NY, dance, dancing, dancefloor, edm, hip hop, music, tonight, cave, Friday, Fridays, brooklyn, brooklyn, brooklyn, cave lounge brooklyn vip free fridays play free entry, Nightlife, Club, clubs, bottles, tables, party, NYC, New york, New York city, NY, dance, dancing, dancefloor, edm, hip hop, music, tonight, cave, Friday, Fridays, brooklyn, brooklyn, brooklyn, cave lounge brooklyn vip free fridays play free entry,Nightlife, Club, clubs, bottles, tables, party, NYC, New york, New York city, NY, dance, dancing, dancefloor, edm, hip hop, music, tonight, cave, Friday, Fridays, brooklyn, brooklyn, brooklyn, cave lounge brooklyn vip free fridays play free entry, Nightlife, Club, clubs, bottles, tables, party, NYC, New york, New York city, NY, dance, dancing, dancefloor, edm, hip hop, music, tonight, cave, Friday, Fridays, brooklyn, brooklyn, brooklyn, cave lounge brooklyn vip free fridays play free entry, BrooklynNightlife, Club, clubs, bottles, tables, party, NYC, New york, New York city, NY, dance, dancing, dancefloor, edm, hip hop, music, tonight, cave, Friday, Fridays, brooklyn, brooklyn, brooklyn, cave lounge brooklyn vip free fridays play free entry, Nightlife, Club, clubs, bottles, tables, party, NYC, New york, New York city, NY, dance, dancing, dancefloor, edm, hip hop, music, tonight, cave, Friday, Fridays, brooklyn, brooklyn, brooklyn, cave lounge brooklyn vip free fridays play free entry,Nightlife, Club, clubs, bottles, tables, party, NYC, New york, New York city, NY, dance, dancing, dancefloor, edm, hip hop, music, tonight, cave, Friday, Fridays, brooklyn, brooklyn, brooklyn, cave lounge brooklyn vip free fridays play free entry, Nightlife, Club, clubs, bottles, tables, party, NYC, New york, New York city, NY, dance, dancing, dancefloor, edm, hip hop, music, tonight, cave, Friday, Fridays, brooklyn, brooklyn, brooklyn, cave lounge brooklyn vip free fridays play free entry, Brooklyn, brooklyn, brooklyn