CAUSE Women in Power Annual Leadership Conference
Description
The Women in Power (WIP) program aims to create opportunities for candid discussion regarding issues that women leaders face and to explore strategies for overcoming them. The WIP annual conference and networking programs help foster a community built on leadership, inspiration, and mentorship, empowering women to achieve their full leadership potential.
The program also serves as a recruitment tool to be able to ensure we are engaging with women of all different industries and ensuring that they are encouraged to apply and go through our other pipeline building and leadership development programming efforts such as the Leadership Academy and the Political Institute.
The first 200 registrants will receive gifts from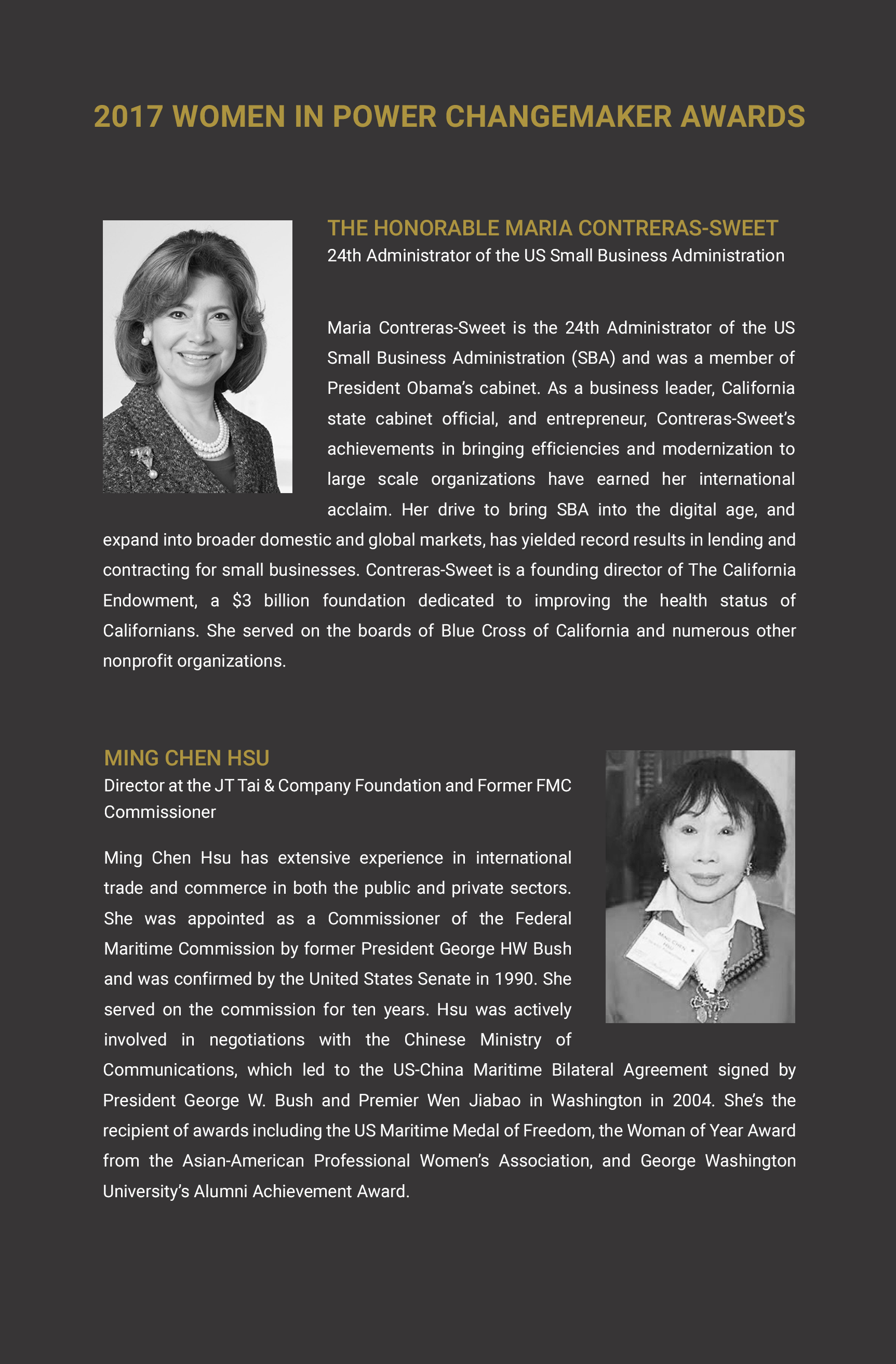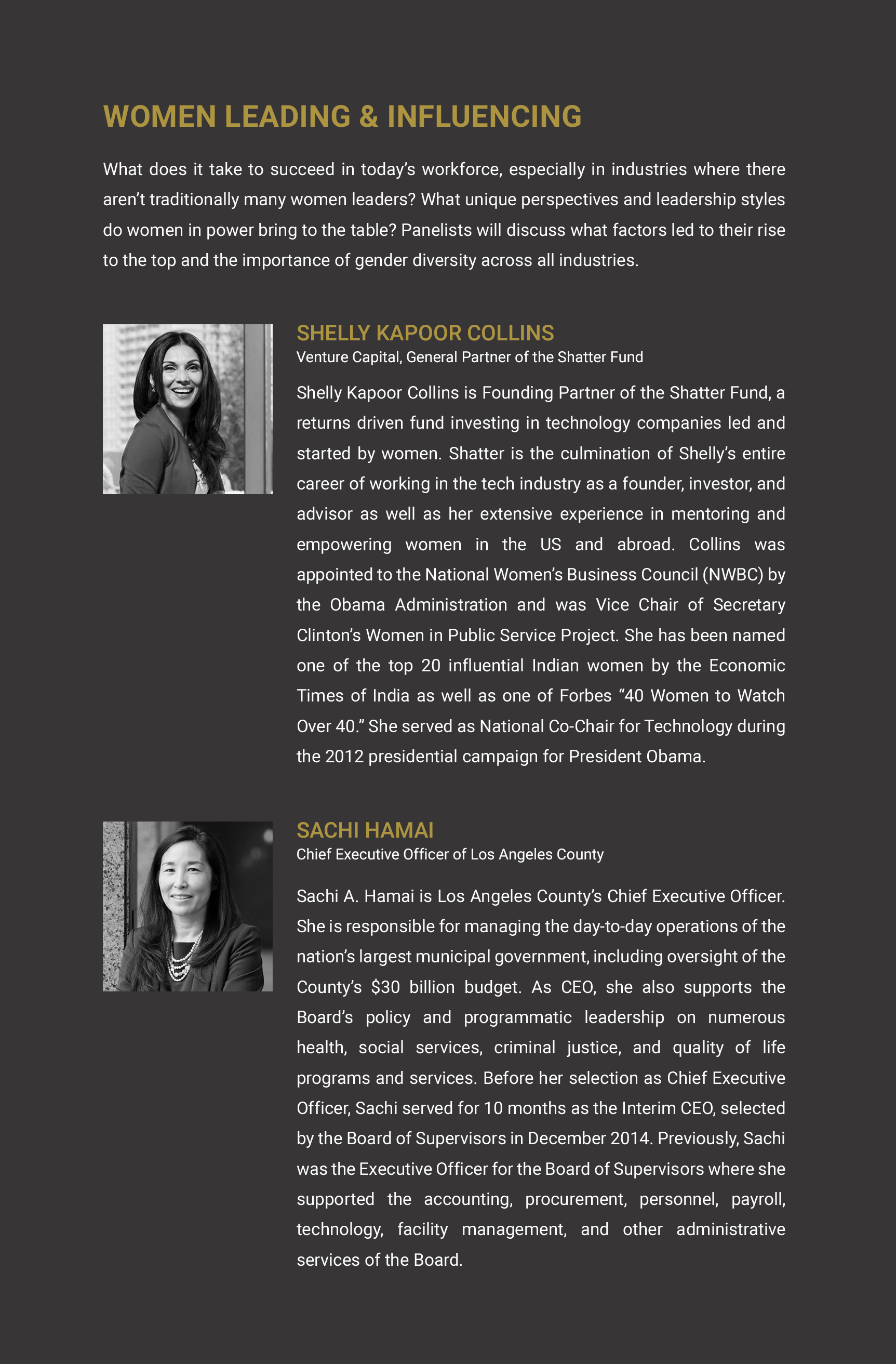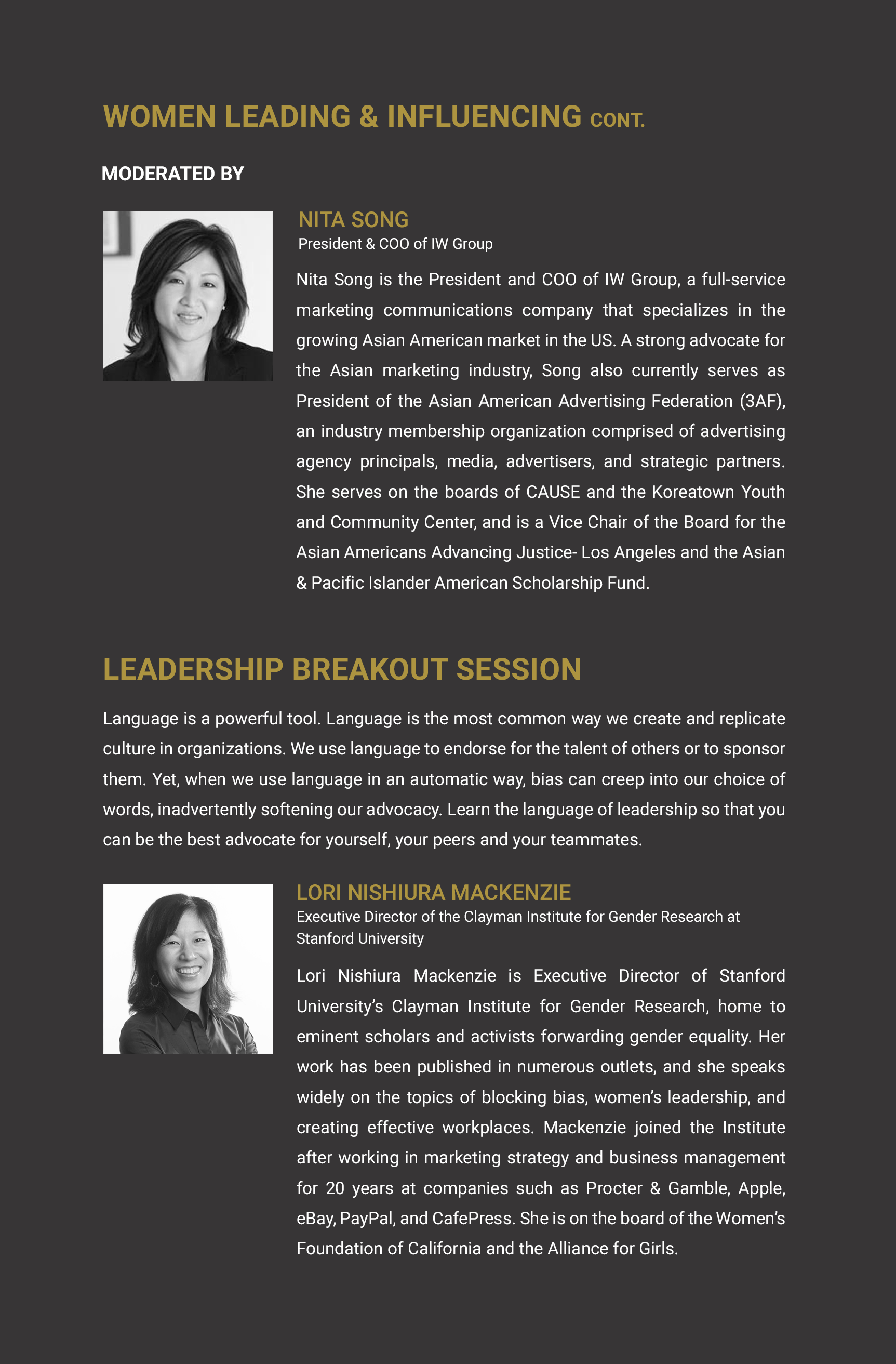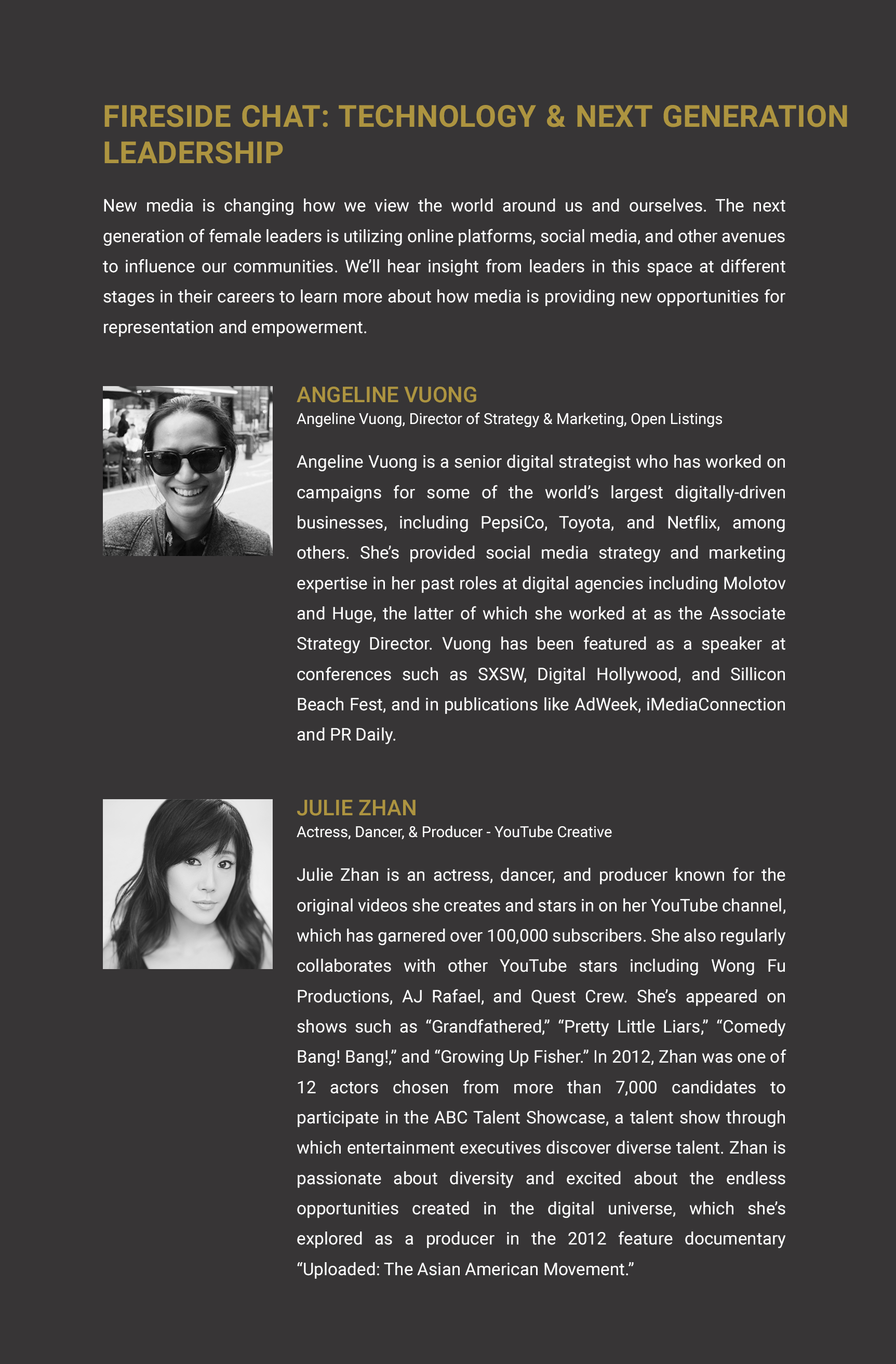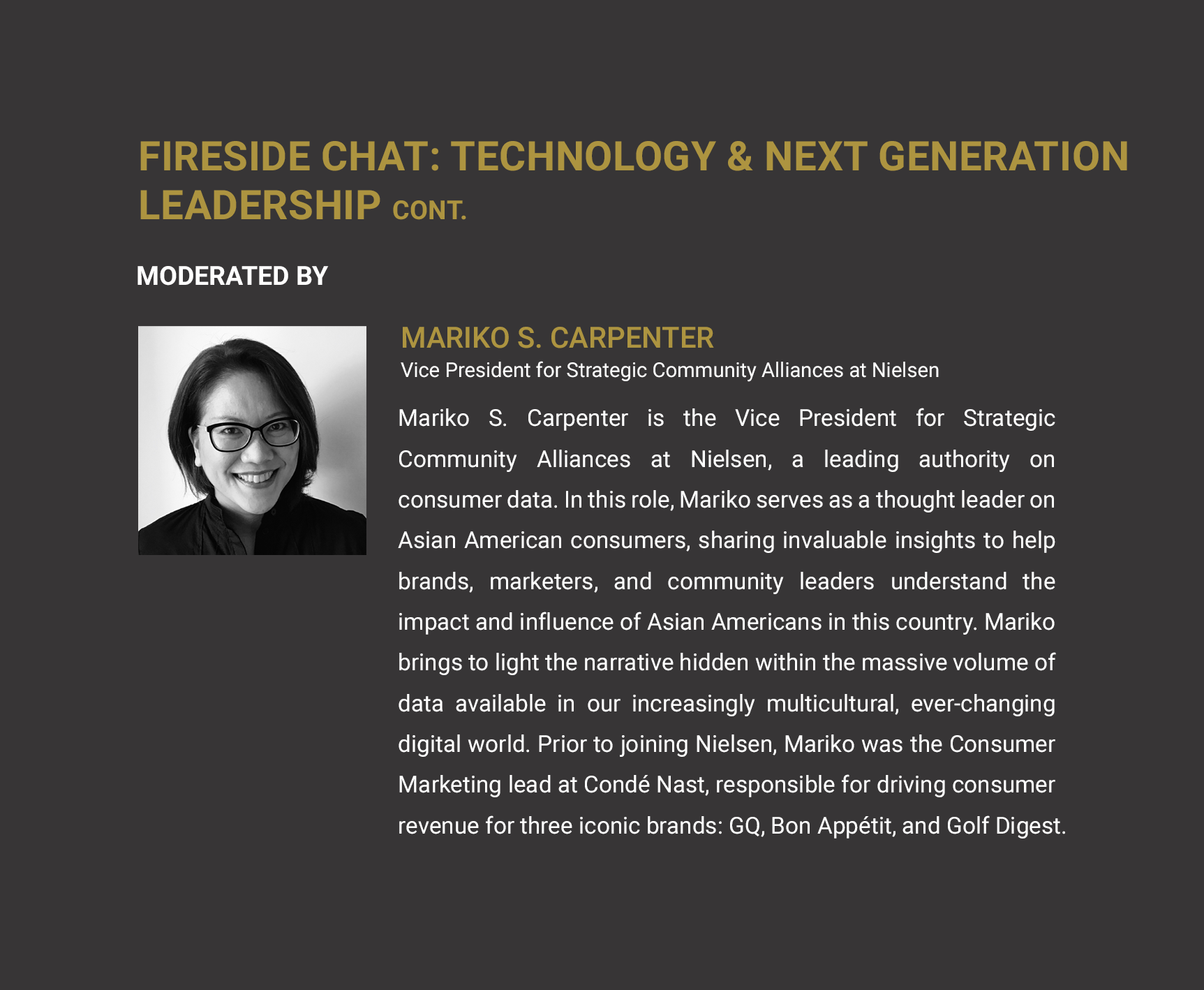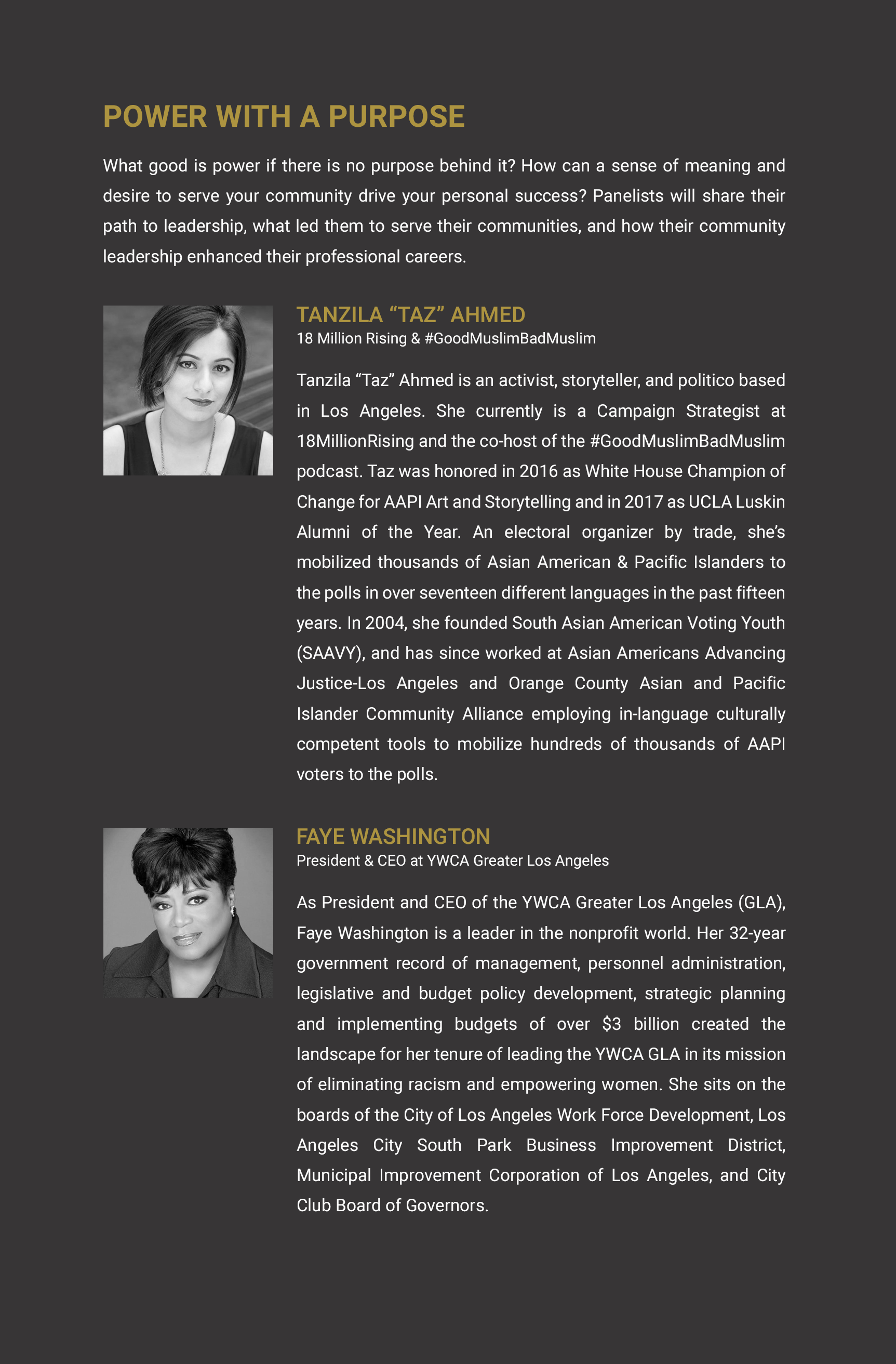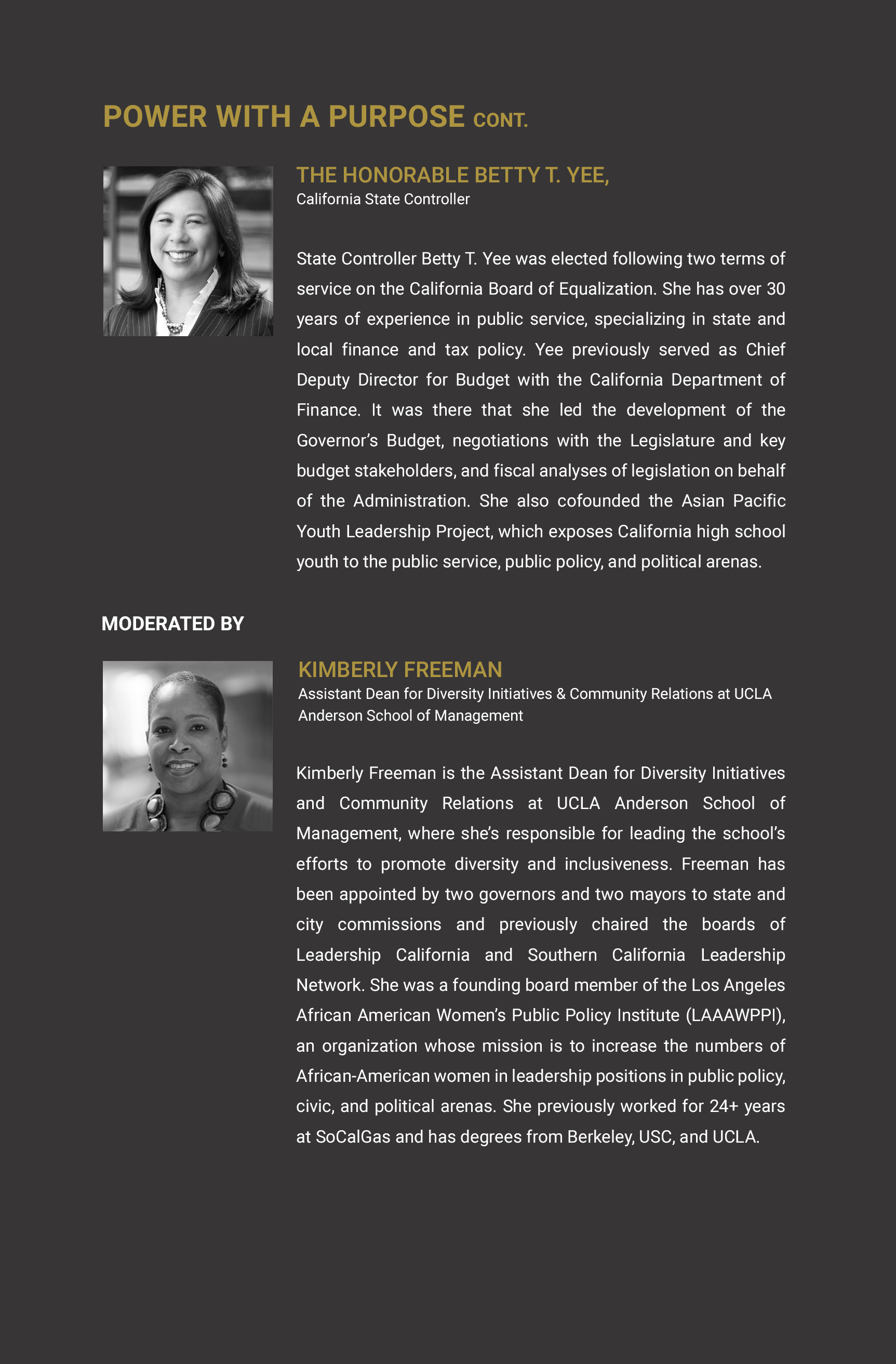 SCHEDULE OF EVENTS
8:00-9:00AM
Registration & Continental Breakfast


9:00-9:15AM
Opening Remarks
Kim Yamasaki
Executive Director, CAUSE
Nita Song
President & COO, IW Group
Sponsor Remarks
Trisha Muse
Director of Community Relations, Southern California Gas Company
Panel 1: Women Leading & Influencing
What does it take to succeed in today's workforce, especially in industries where there aren't traditionally many women leaders? What unique perspectives and leadership styles do women in power bring to the table? Panelists will discuss what factors led to their rise to the top and the importance of gender diversity across all industries.
Shelly Kapoor Collins
General Partner, Shatter Fund
The Honorable Sachi A. Hamai
Los Angeles County CEO
Moderated by Nita Song
President & COO, IW Group
10:40-11:50AM
Leadership Development Breakout Session: Language of Leadership
Language is a powerful tool. Language is the most common way we create and replicate culture in organizations. We use language to endorse for the talent of others or to sponsor them. Yet, when we use language in an automatic way, bias can creep into our choice of words, inadvertently softening our advocacy. Learn the language of leadership so that you can be the best advocate for yourself, your peers and your teammates.
Lori Nishiura Mackenzie
Executive Director, Clayman Institute for Gender Research at Stanford University


11:50AM-12:20PM
Fireside Chat: Technology & Next Generation Leadership
New media is changing how we view the world around us and ourselves. The next generation of female leaders is utilizing online platforms, social media, and other avenues to influence our communities. We'll hear insight from leaders in this space at different stages in their careers to learn more about how media is providing new opportunities for representation and empowerment.
Angeline Vuong
Director of Strategy & Marketing, Open Listings
Julie Zhan
Actress, Dancer, & Producer - YouTube Creative
Moderated by Mariko S. Carpenter
Vice President for Strategic Community Alliances, Nielsen


12:30-1:30PM
Luncheon
Sponsor Remarks
Emily Wang
Senior Vice President & Director of Marketing and Community Development, East West Bank
2017 Women in Power Changemaker Award
The Honorable Maria Contreras-Sweet
24th Administrator of the US Small Business Administration
Ming Chen Hsu
Director at the JT Tai & Company Foundation and Former FMC Commissioner


1:30-2:45PM
Panel 2: Power with a Purpose
What good is power if there is no purpose behind it? How can a sense of meaning and desire to serve your community drive your personal success? Panelists will share their path to leadership, what led them to serve their communities, and how their community leadership enhanced their professional careers.
Faye Washington
President & CEO, YWCA Greater Los Angeles
The Honorable Betty T. Yee
California State Controller
Tanzila "Taz" Ahmed
18 Million Rising & #GoodMuslimBadMuslim
Moderated by Kimberly Freeman
Assistant Dean for Diversity Initiatives & Community Relations, UCLA Anderson School of Management



2:45-3:00PM


3:00-4:00PM
VIP Reception


3:00-5:00PM
General Networking Reception
PARKING
Hotel valet parking is available for event attendees at a rate of $22.00 per car. Other parking options are available in the surrounding area at varying rates.
FAQs
Is there a dress code?
Yes, business attire is appropriate.
Can I purchase tickets at the door?

Tickets will not be sold at the door. Please purchase tickets through Eventbrite ASAP, as tickets are in high demand and will sell out.
What should I bring?
Feel free to bring business cards to network with other guests!
What's the refund policy?
Tickets are in high demand and are non-refundable.