Description
Join us as we welcome the 2017 class of Veterans Initiative fellows!
Light refreshments will be served. Admission is free and open to the public. Business attire is appropriate.
The CAUSE Veterans Initiative is a fellowship and civic leadership program for veterans and reservists who are seeking community leadership roles outside of the military. The Veterans Initiative program was specifically designed for veterans interested in increasing the accessibility and awareness of available veterans resources as well as learning how to effectively advocate on behalf of Asian Pacific American (APA) veterans issues. In this program, participants are provided with mentors, professional development opportunities, and issue/policy briefings.
During this program, participants will not only gain insight on issues related to the veteran community and how to provide assistance, but will also be exposed to opportunities for individual professional development. Exclusive access to a network of prominent mentors and enhanced political awareness are a few notable examples.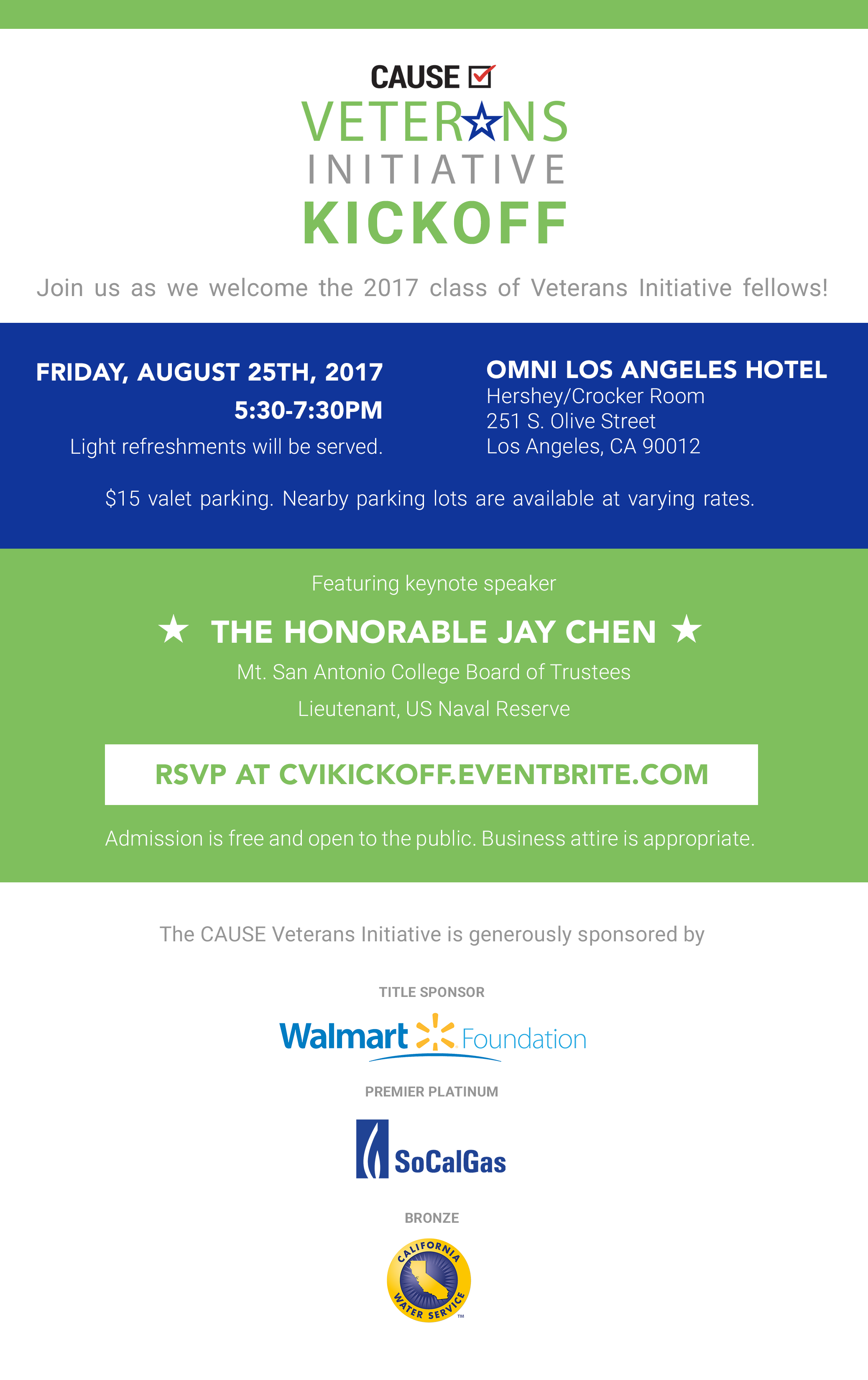 Featuring Keynote Speaker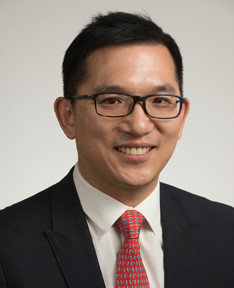 The Honorable Jay Chen
Mt. San Antonio College Board of Trustees
Lieutenant, US Naval Reserve
Jay Chen was elected to represent Mt. SAC Trustee Area 5, which covers Hacienda Heights and La Puente, in 2015 after serving on the Board of Education for Hacienda La Puente Unified School District for two terms and eight years.
He was twice elected President of the Board of Education by his peers, and has served two terms on the La Puente Valley Regional Occupational Program, including as the President of the Board. He has also served as President of the Asian Pacific Islander School Board Members Association, was a member of the Delegate Assembly for the California School Board Association, and a member of the Los Angeles County School Trustees Association.
As a school board member, Jay championed several programs including dual-language immersion programs, culinary arts, and computer science. He also approved the conversion of surplus district land into the Hacienda Heights Community Center, Orange Grove Park, and Puente Creek Nature Education Center in La Puente.
A graduate of San Gabriel Valley public schools and Harvard University, Jay previously worked at Bain & Company as a management consultant and currently owns his own real estate business. He is a Lieutenant in the United States Naval Reserve, a Marshall Memorial Fellow, and he speaks Mandarin and Spanish.
Jay lives in Hacienda Heights with his wife Karen and two young children.
Parking
$15 valet parking. Nearby parking lots are available at varying rates.