Learn and connect alongside experts working in cause marketing and social impact. Hear how they have pivoted and partnered in 2020. #CMS2020
About this event
The complete agenda is here! Once you register you will recieve a link to our event page and login to Zoom.
Join us to learn how to partner across all sectors to raise money and elevate causes and brands making a big difference. If you are a socially responsible businessperson or a nonprofit professional on a mission to raise funds and develop compelling campaigns, this event is designed for you.
Over the past six years, the Cause Marketing Summit has been the go-to event dedicated to educating and engaging a powerful community of cause-minded individuals in NYC. Each event attracts over 200 attendees from the public, private, and nonprofit sectors. Take a look at who attends and our growing lineup of noteworthy speakers below.
2020 Speakers
​Dr. Zabina Bhasin, Founder & Owner of In KidZ xx with love
Penny Bolden, Senior Director, Blue Star Families, Dedicated to Strengthening Military Families
Lisa Burke, Culture Coach, Energage, Making the World a Better Place to Work Together
Maureen Carlson, Chief Programs and Marketing Officer, Children's Miracle Network
Samir Goel, Co-Founder and Co-CEO, Esusu, a financial tech platform empowering immigrant communities to save better and build credit
Michelle Hall, Manager of Cause Execution, Macy's, Giving over 100+million to Charities around the World
Susanne Halling Duffy, Impact Partnerships Specialist, dedicated to creating sustainable business and social impact partnerships
Kari Hayden Pendoley, Global Head of Social Impact and Environmental Social Governance, Rodan + Fields, the Number-One skincare brand in North America
Brittany Hill, CEO and Founder, Accelerist
Stacy Igel, Founder & Creative Director of BOY MEETS GIRL®
Marshall Lauck, Chief Growth and Marketing Officer, Bob Woodruff Foundation, Empowering veterans, service members, and their families across the nation
Janelle Lin, SVP of Partnerships & Business Development, DonorsChoose.org, Making it easy to support classrooms in-need
Nathan Measom, Manager of National Corporate Partnerships, Best Friends Animal Society, corporate philanthropic development & marketing professional
Pamela Pekerman, CEO & Founder, Hustle Like a Mom, empowering and educating moms to build a successful bridge from mom life to entrepreneur life
Carrie Pena, Chief Experience Officer, buildOn, Empowering Urban Youth to Transform their Neighborhoods through Intensive Community Service
Mollye Rhea, Founder and President, For Momentum, Bringing Causes and Companies Together to Multiply Good
Jennifer Richey, Founder, Cause Marketing Summit and Host of Life's Tricky, Stay in Your Magic Podcast
Nina Robins, Program Director, F.Y. Eye, civic-minded entrepreneur connecting people in need to the knowledge and services they deserve
Keni Thacker, Founder, 100 Roses from Concrete, An Award-winning Influencer and Diversity Advocate
Devi Thomas, Global Head, Impact Communications, Salesforce.org
Drew Train, Managing Partner, OBERLAND
TaKeesha White, Master Life Coach, Lead Advisor to the Cause Marketing Summit and Host of Life's Tricky, Stay in Your Magic Podcast
Francilia Wilkins Rahim, MBA, Chief Executive Officer, Owner at R.F. Wilkins Consultants, Inc.
Erik Wolsky, Director of Brand Partnerships and Community, Allbirds
​Nicole Young, TV Host, writer and founder of thebeautifulbody.com
Visit www.causemarketingnyc.com for more info.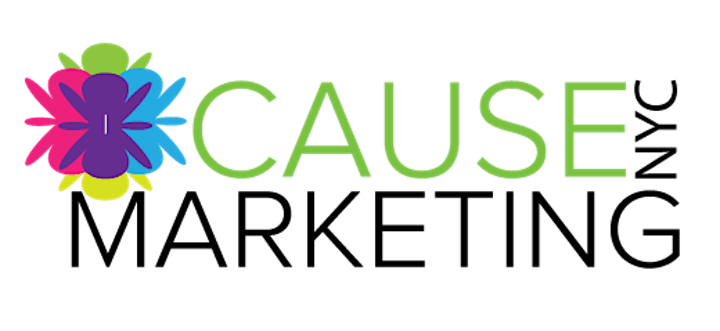 Organizer of Cause Marketing Summit 2020: Partnership and Pivoting in a Pandemic