CAUSE Leadership Academy Kickoff Press Conference
Description
The CAUSE Leadership Academy Kickoff Press Conference brings together elected officials, community leaders, local press and families to welcome the 2018 class of Leadership Academy interns.
FEATURING KEYNOTE SPEAKER
Assemblymember Al Muratsuchi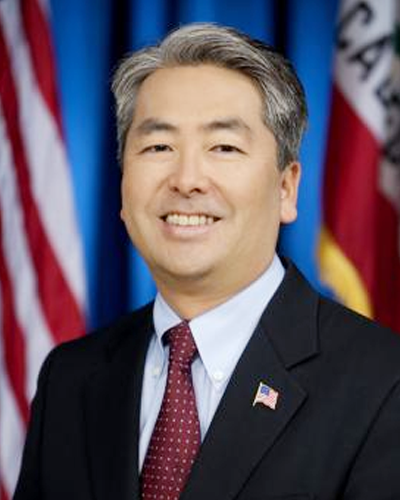 Assemblymember Al Muratsuchi (D-Torrance) represents California's 66th Assembly District, located in the South Bay of Los Angeles County. He is a former prosecutor and Deputy Attorney General with the California Department of Justice and a former Torrance School Board member.
As a state legislator, Muratsuchi is fighting for the South Bay and the California Dream. His priorities are jobs, education, public safety, the environment, and veterans. As a father and husband, Muratsuchi is fighting to keep the South Bay a special place to live and raise a family.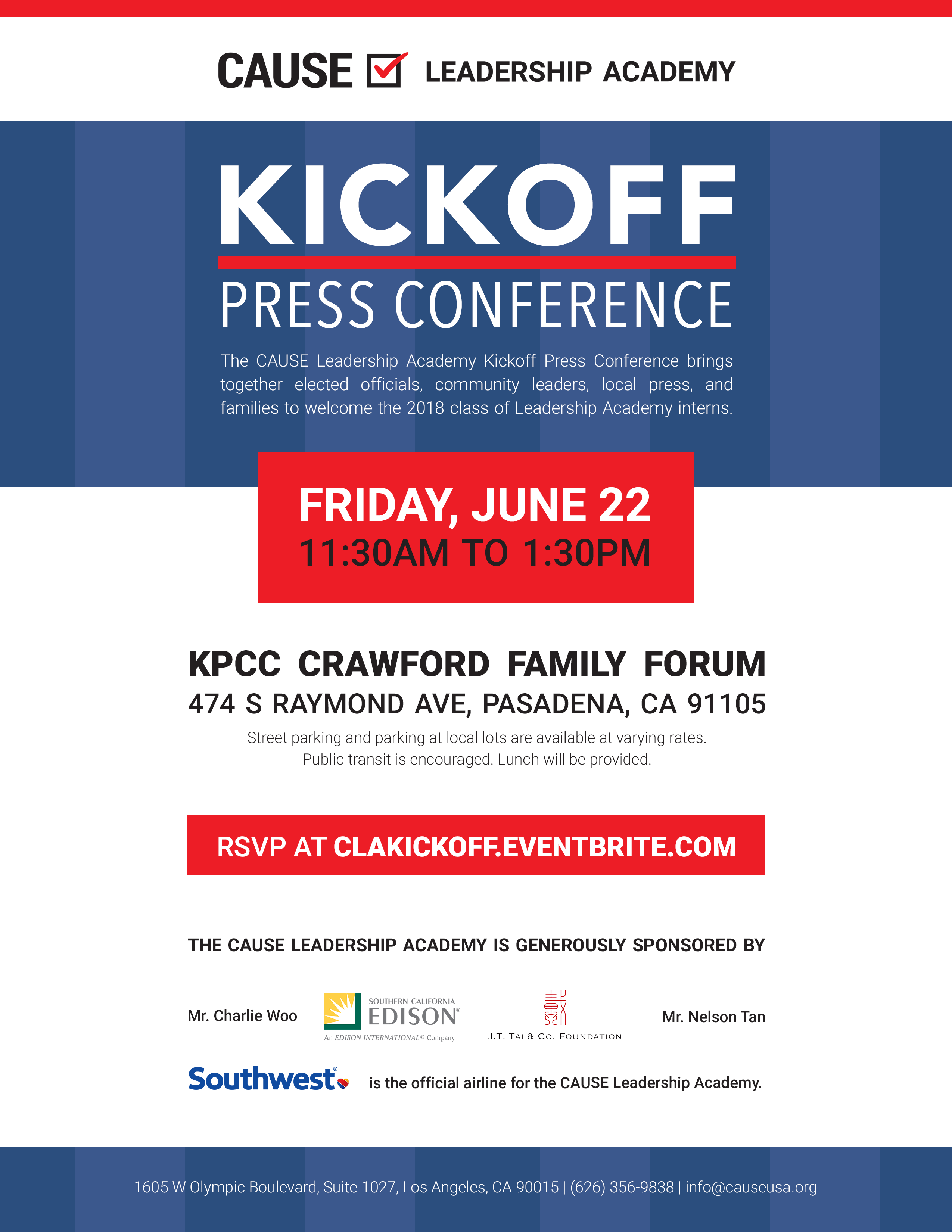 ABOUT
The CAUSE Leadership Academy (CLA) was founded in 1991 in order to develop a pipeline of leadership for the Asian Pacific American (APA) community. CLA teaches students the importance of civic engagement and political participation and prepares its participants to be leaders at the forefront of the democratic process. Through exposure to decision-makers, policy makers, and the issues of the day, students gain a deeper awareness of the political issues facing the APA community in California and the nation. Graduates of this program have gone on to run for political office and have even become leaders in politics, business, and nonprofits.
PARKING
Street parking and parking at local lots are available at varying rates. Public transit is encouraged.