Description
A two day event providing practical and useful learning for cow-calf, stockers and feeders.
Wednesday evening there will be a Cattle U tent social at the Roundup Rodeo grounds before the performance.
Roundup Rodeo discount tickets are available for purchase with online registration. The tickets are only good for the Wednesday, July 29 performance.
Register now through April 30 to receive an Early Bird Discount Registration rate of $85.
Cattle U & Trade Show Regular Registration: $135/person
HPJ subscriber $30 discount code can be found inside an HPJ issue. Discount is valid on the regular registration fee of $135. Codes can be entered at the TOP of the registration purchase window.
Rodeo Ticket Prices:
Adult 13 and over - $19.00
Child 12 and under - $10.25
Attendee Registration includes:
+ 2 days of Cattle U keynote speakers, sessions and producer panels
+ One year subscription to HPJ for non-subscribers, and existing subscribers will receive a one year extension to HPJ (Please register using the preferred mailing address for each complimentary subscription.)
+ Access to the Cattle U Trade Show
+ Access to the Cattle U Roundup Rodeo Tent Social
+ Online access to all presentations
+ Post event coverage and video access
+ Complimentary drinks and snacks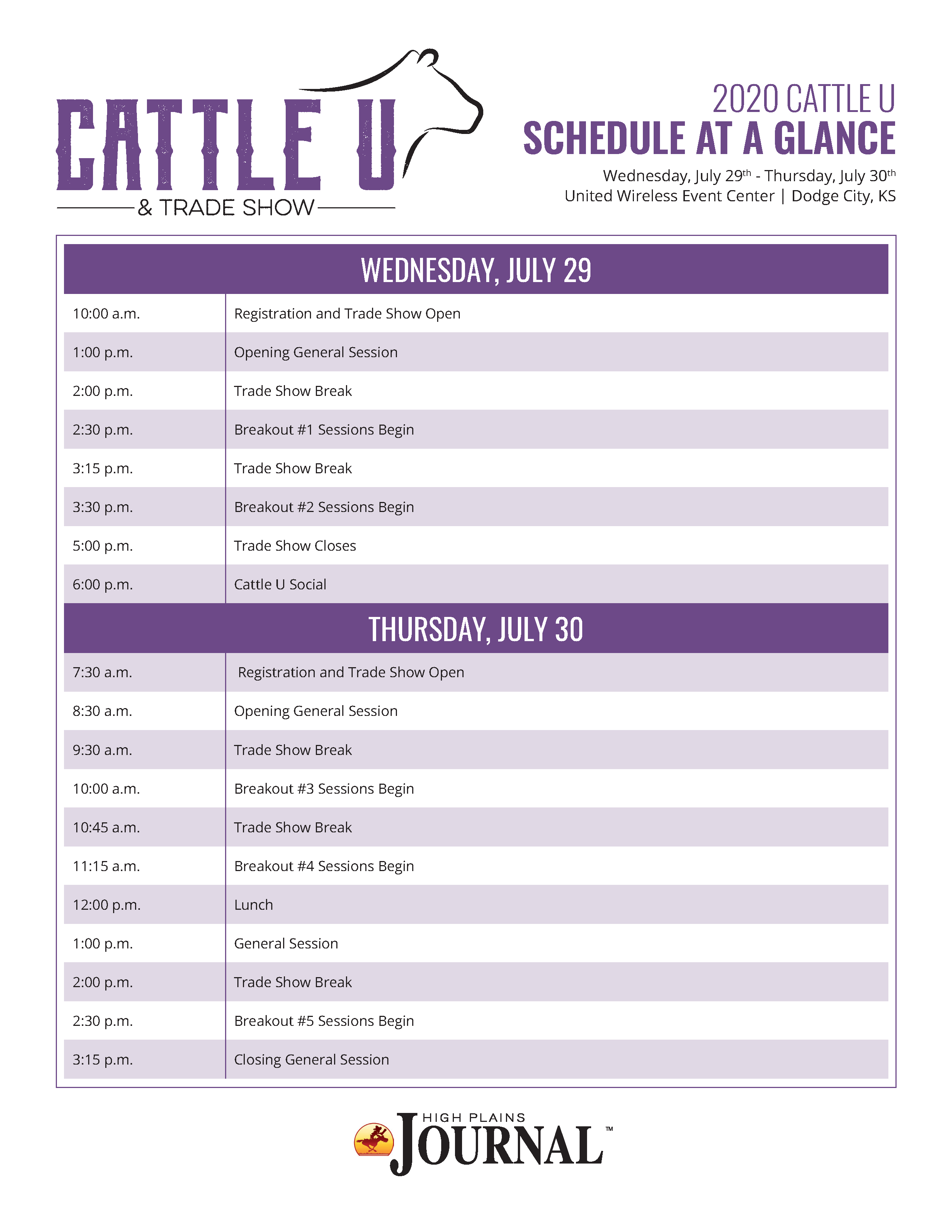 More event information can be found at cattleu.net.