Description
Join us if you dare and expect the unexpected as Cannabis Society throws the grandest Halloween party and networking event in all the land. You never know who will show up to a Cannabis Society event. We represent the largest cannabis meetup group on Earth, and our networking events are legendary for their ability to connect people together. Catspaw will bring a healthy mix of cannabis advocates, ghouls, witches, werewolves, and professionals from a variety of fields together to network and talk marijuana.
The event is 21+ only Dress Code is Halloween Casual (Costumes are NOT required). This event will be free to enter for everyone to allow a wide range of people to network with in the cannabis industry.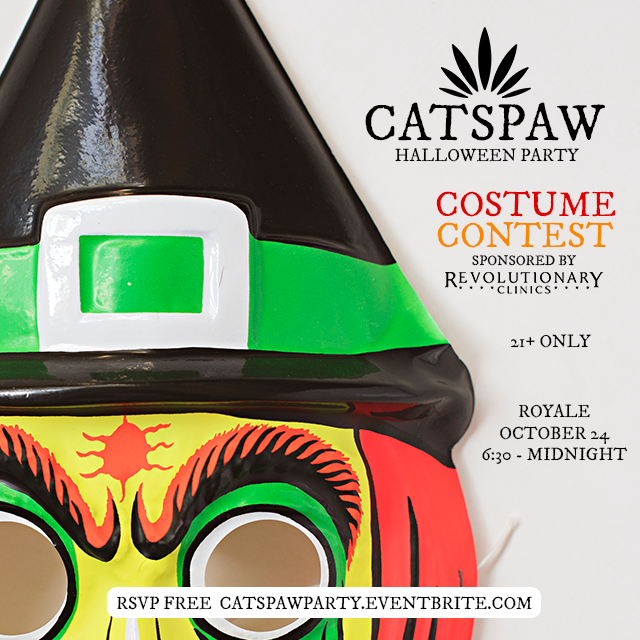 Sponsors
Revolutionary Clinics
Take a look around. Make yourself at home. It's our mission to make your cannabis experience as relaxing, safe and enjoyable as possible. We know that you come to Revolutionary Clinics not just to make a transaction, but also to make a connection. With the highest quality products, of course. But also with your favorite patient advocate, your fellow customers and the cannabis community as a whole. Quality and Community. It's why we're here. And why you should be here too. They are now open in Cambridge and Somerville! Check them out: https://www.revolutionaryclinics.org/

Weedmaps
Weedmaps is an online legal marijuana community that allows users to review and discuss cannabis strains and local dispensaries. The website is similar to Yelp and contains a database with over 3,000 medical marijuana dispensaries and over 950 strains of cannabis. Visit them online to locate cannabis near you: https://weedmaps.com/

Hempire
Hempire is a wellness company focused on providing Hemp CBD products. They currently operate with two locations in Amesbury and Methuen. Check them out on Instagram: https://www.instagram.com/thehempirecompany/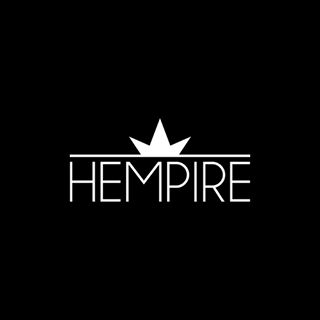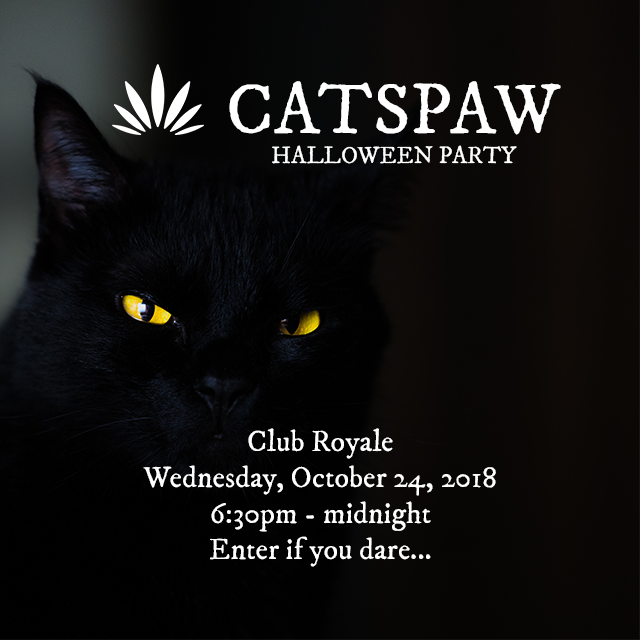 About the Halloween Party Catspaw
True innovation often emerges from serendipitous meetings and interactions. Catspaw is a free professional networking event for the cannabis community with a Halloween theme. We welcome everyone from all backgrounds to attend our events. Please dress for Halloween and come network the night away at the Royale in Boston for a one of a kind cannabis event.
About Cannabis Society
We are a membership based non-profit social club dedicated to creating sophisticated cannabis experiences. http://cansociety.com/
Are Your Experienced? Apply To Become A Member Of Cannabis Society
Our membership card program connects Cannabis Society members with a curated selection of marijuana lifestyle partners, each offering an exclusive collection of services, products, and experiences created with our members' discerning tastes and sensibilities in mind. Card Member Benefits are designed to seamlessly integrate our partners' customized offerings into our members' personal and business lives.
Memberships are currently $150 for Massachusetts based individuals and can be procured by invitation only via the form below. We are only allowing 400 distinguished and fashionable members into the Massachusetts chapter at this time. If you think you have what it takes to be a member of high society please fill out the form below to be invited to join. Apply to join here: http://cansociety.com/membership/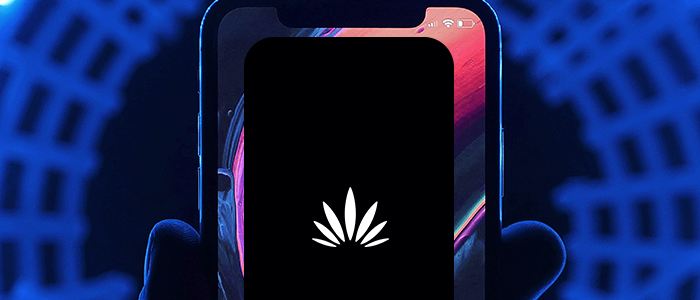 Learn How Cannabis Society Can Grow Your Business
PARTNERS CAN OFFER OUR MEMBERS EXCLUSIVE DISCOUNTS THROUGH OUR IPHONE/ANDROID APP
Cannabis Society membership provides our partners with access to promote their products and services to our limited and curated collection of several hundred individuals including actively registered medical cannabis patients. Professionals from all levels and areas of expertise in the cannabis industry and community have been approved through our application process that takes several weeks and requires a payment of a $150 membership fee. Membership is currently capped at 400. Applying to be a partner is free. Fill out our partnership form here: http://cansociety.com/partner/
Instagram / Twitter / Facebook Tips

One of the best ways to share our events is to use common hashtags when tweeting, facebooking, or instagramming about the event. Don't forget to take photos and share them with everyone using the hashtags below. #CanSociety #DontDabAlone #DabWithFriends #Catspaw
This is a Non-Consumption Event...
No cannabis will be permitted during this event. This is a professional networking event and we want everyone to be in the right mindset to make lasting connections so we are making this a non-consumption event. Bring your business card or a way for individuals who attend to get back in touch with you so the connections last.
Email List Disclaimer
If you RSVP for a Cannabis Society event we add you to our mailing list announcing future events and promotions from our organization. By attending a Cannabis Society event you give us permission to add your email contact information to our mailing list for future contact. For any questions related to our mailing list policy and user privacy please email core@cansociety.com.
Legal Disclaimer
Views or opinions expressed by speakers or sponsors at our local Cannabis Society community events do not necessarily express the opinion or views of the Cannabis Society organization and we do not take responsibility for the views expressed or the actions of speakers or sponsors at our local events. The Cannabis Society does not distribute cannabis.
The Cannabis Society is Growing
Our group has grown by leaps and bounds these past few years and we are proud to announce that the Cannabis Society is going to continue to grow and develop our ecosystem with groundbreaking events centering around medical cannabis, technology, art, and science. We couldn't do it without our members and we want to thank you for being apart of this growing organization.