The Catskills Halloween City is an Autumn dream made real. It's a weekend-long Halloween getaway and party at a lovely Resort!
About this event
COME ON OUT FOR YOUR INCREDIBLE HALLOWEEN GETAWAY AT ONE OF THE LAST OF THE GREAT CATSKILLS VACATION SPOTS!
Every year, Blackthorne Resort, the lovely, family-owned Resort and Entertainment Complex decorates its gorgeous Fall acreage with Halloween joy and invites people from all over the country to come and take part in an amazing October weekend!
Now we'd like YOU to be a part of our wonderful little Halloween village! Vendors are welcome (contact jeff@jeffmachevents.com to apply); costumes are encouraged (but not required - be comfortable!) - and Halloween-lovers from all over are most cordially summoned for the time of your lives! (Or your Undeaths, for you vampires out there.)
Why not get away, for a day or for the weekend, to a place that loves Halloween as much as you do?
We have three tiers of affordable tickets for lots of fun! And Resort guests get some of the best hospitality anywhere!
Family-friendly, dog-friendly, weird-and-wonderful-friendly!
It just might be the best Halloween getaway in this Universe, and we want YOU! After all...what else are we going to do with all this candy?
If you're of age, visit the bar for marvelously spooky cocktails, curated by the author of The Villainpunk Cookbook!
And if you like Haunted Houses... be sure to come by Massacre Mansion, right on premises! (And discounted/included with your tickets or weekend stay!)
Oh - and don't forget to get a picture with The Giant Steampunk Halloween Robot, one of Roadside America's featured attractions! (VIP tickets get theirs signed by Dark Lord Jeff, who originally commissioned the Robot!
All at the lovely http://blackthorneresort.com!
ENTERTAINMENT-ONLY PASSES AVAILABLE HERE ON EVENTBRITE! (You do not need to get a room to get an entertainment pass; likewise, entertainment passes are for the entertainment only and don't include rooms.)
Want to stay the weekend? Call (518) 634-2541 to get your room and reserve your spot at the event (ask for the Halloween Weekend, October 22-24th)! Rooms ARE limited!
STAYING AT THE RESORT GETS YOU GREAT MEALS ALL WEEKEND AND A CHANCE TO MAKE AMAZING FRIENDS! It's like a cruise ship, but with more whiskey.
$209 PER PERSON for a Plan A Deluxe room, $199 for a Plan B room - that INCLUDES 5 meals each! And, again, if you want to be part of our Halloween City, you can just get an entertainment pass and not get a room!
If you do get a room, The Resort will be serving their famed Catskills hospitality with Friday Dinner, Saturday Breakfast, Saturday Light Tea, Saturday Dinner, and Sunday Breakfast, plus ghost stories, campfire, S'mores, dramatic Halloween readings, pumpkin carving, games and contests, and all manner of fun!
________
And again, for questions, or to apply to vend, email jeff@jeffmachevents.com or contact us right through Eventbrite!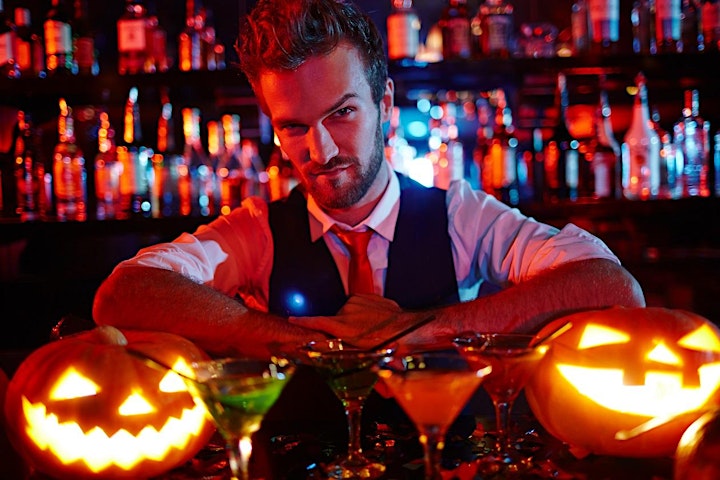 None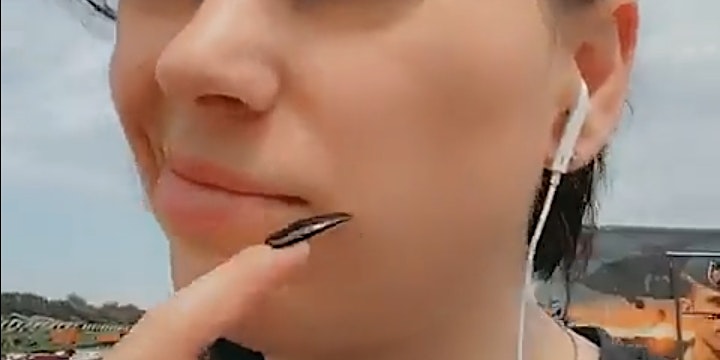 The incredibly rare super #1 total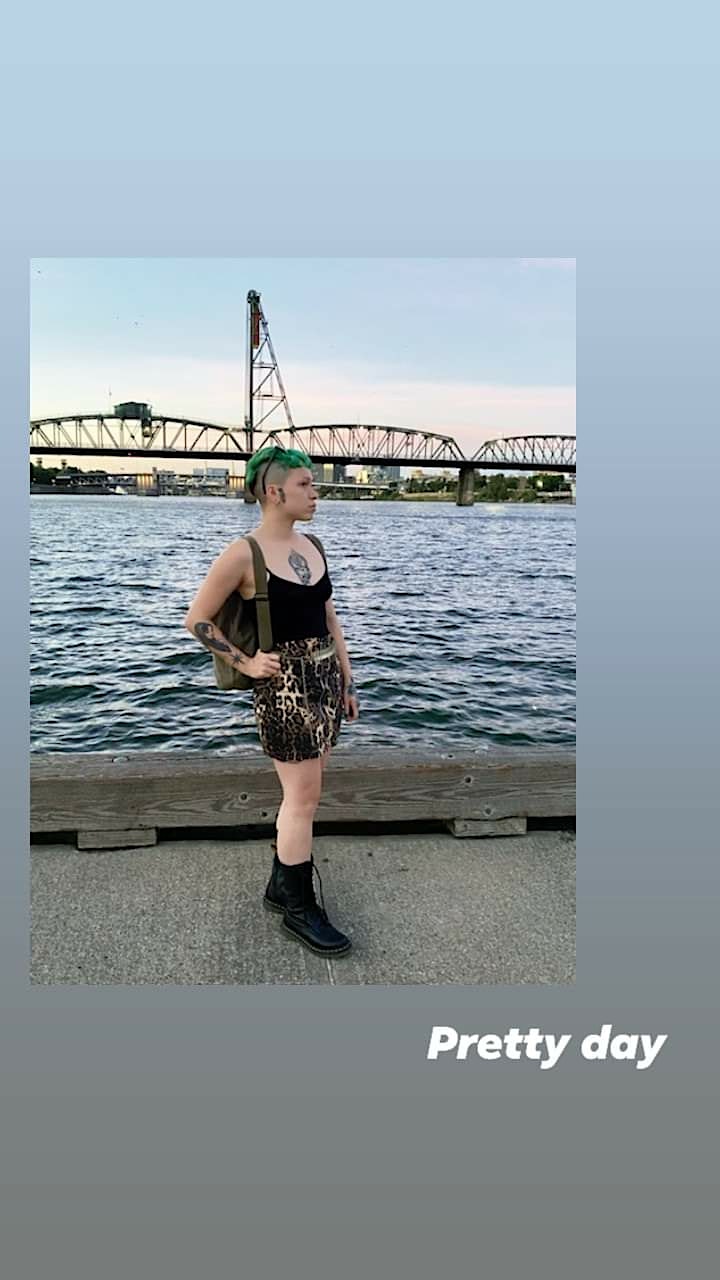 None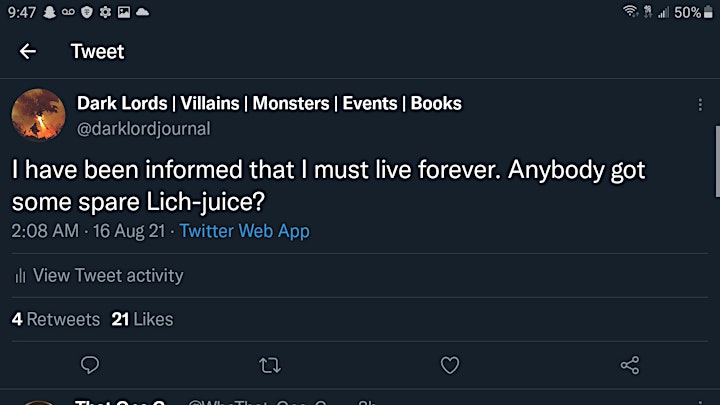 None
Organizer of Catskills Halloween City
Jeff Mach has what's been called "the best supervillain origin story since the Joker fell into a vat of chemicals."
He's a writer, creator, event promoter, and a builder of ideas; he's put on some of the world's most iconic events for geeks, nerds, Steampunks, weirdos, and unusual people. He's been writing for some thirty years now. He's fascinated by thoughts gone strange, short-short science fiction, dark or strange humor, and dystopias.
Jeff is the creator of the first Steampunk Rock Opera, "Absinthe Heroes". He's been a practicing musician for over 30 years, and has written a number of song cycles. In 2017, he wrote "Beneath", about the relationships between humans and monsters. He's currently working on the end of a song cycle of a fantasy world as seen from the point of view of the Orc.
Jeff Mach invented and ran The Wicked Winter Renaissance Faire, The Geeky Kink Event, The Steampunk World's Fair, The International Steampunk City, The Midsummer Magick Faire, The Anachronism NYC, Halloween in December, and numerous other events whose goals were to bring unusual people together.
Jeff is forty-four years old and lives in Hackensack, New Jersey, with the company of his collection of several-thousand books, almost all purchased at bag sales for about a quarter a piece. He loves giving used books a new home. He prefers writing longhand, and then editing as he types things up.
Jeff's writing influences include Neil Gaiman, Ursula LeGuin, Daniel Pinkwater, Douglas Adams, and Terry Pratchett.
You can find Jeff:
on Twitter – @jeffmach and @ourevilexpo
And on Facebook as www.Facebook.com/thatjeffmach
You can find Jeff's writing at www.JeffMachWrites.com.