C.A.T.S. FEST 2 and Op: CFW Music Festival!!

Friday, May 30, 2014 at 4:30 PM

-

Monday, June 2, 2014 at 9:00 PM (CDT)
Who's Going

Loading your connections...
3 of your friends are going.
Share it to get more people on board!
Share

Sara Haughty
San Francisco, California

Luke Picard
London, United Kingdom

Rick Vespucio
Florence, Italy
Event Details
C.A.T.S. Fest 2!!
(This will be updated continously, as well as emails sent to you directly with updates.  Updated as of 25 March, 2014) Any QUESTIONS to send me an email.  Stormboen@aol.com  Tickets print off from your email letter.  Hotel is to the Right of this page, just scroll down.

Come SUPPORT our Troops, our WARRIORS!!!!

May 29.
This is a Op: Cigars For Warriors Annual STAFF Dinner only.  Only putting it here because of possible confusion.  My apologies for any confusion.  
 
May 30:
The Famous Pre- Party open to all Ticket Holders HOSTED by ONE 13
4:30 pm at the La Quinta and Residence Inn Back Parking lot, 
V.I.P. Dinner- VIP Tickets Holders only HOSTED by Joya De Nicaragua
(SOLD OUT)
7pm at Tejas Steakhouse and Rodeo grounds.  First 66 get rides on party bus, rest can meet their or follow everyone.  Leaving from La Quinta! 
May 31: VIPs: Get in at 11am,  General Admission Get in at 12 noon.
C.A.T.S. Festival 2
Special Event TBA
CFW Pro Rodeo
Country Music Dance

June 1: Seperate ticket 100% profits go to Op:CFW  11am-8pm at Tejas Rodeo Grounds at the Pavillion
Cigars For Warriors Live Music Festival HOSTED by Drew Estates

COSTS: 6 types of Tickets

I Put up with my Cigar Smoking Partner's Tickets ($50 Recieve):
1) FREE Killer Festival Tote bag
2) FREE C.A.T.S Fest Patch 
3) FREE C.A.T.S. / Op: CFW Wristband 
4) FREE C.A.T.S. Festival Glass Signature Cup
5) FREE Entry to Pre-Party and Adult Beverages
6) FREE Tickets to the Op: CFW Rodeo
7) FREE Live Music at Festival
8)  FREE Beer, Wine, and Bourbon during the Festival Hours FROM VENDORS BOOTHS NOT Tejas Bar
9) FREE Country Music Dance
10) FREE Special Event


C.A.T.S. Tickets ($100) recieve:
1) All the Sponsors cigars (Numbers are coming in daily, like last years as more and more sponsors commit You will be first to know) Currently Over 25 Booths!!!!
2) FREE Humidor
3) FREE Tote Bag
4) FREE Signature Glass
5) FREE Entry to Pre-Party with all that includes
6) CATS Festival
7) FREE Special Event
8) FREE Pro Rodeo
9) FREE Live Music Throughout the day, and Special Band for Evening
10) FREE Country Music Dance
11) FREE Beer, Wine, and Bourbon during the Festival Hours FROM VENDORS BOOTHS NOT Tejas Bar.
12) Most important 1 year Membership for Cigar Rights of America ($35 value) 
13) FREE C.A.T.S. Fest Patch
14) FREE C.A.T.S. and Op: CFW Wristband
15) FREE Op: CFW Button with chance at Smoker Friendly Game
16) Over 35 PREMIUM Cigars with Pre- Party Cigars!! 
Cigar Companies passing out 1-5 cigars
1) Drew Estate 
2) Cigar.Com
3) Joya De Nicaragua
4) Deadwood Tobacco Co
5) Tesa Cigars
6) Asylum Cigars
7) Miami Cigars and Company
8) Espinosa Cigars
9) Gunslingers Cigars
10) ONE 13 Cigars 
11) Padron Cigars
12) CigarBandits.com
13) XIKAR no cigars but special gift
14) Villiger Cigars
15) Smoker Friendly and Rocky Mountain Cigar Festival
16) Rocky Patel
17) Fogue and Bates Cigar Shop
18) Karma Cigars and Lounge
19) Black Label Trading Co
20) AKA Cigars
21) Cigar Rights of America
22) Republic Humidor and Lounge
23) Swingers Cigars
24) Cubanacan Cigars
Food is NOT part of the ticket price.  Instead of adding more cost to the ticket price thus you, and possible not enjoy what I choose, there will be several options from lesser priced Kabobs to BBQ, to Higher End Steaks etc.
V.I.P Tickets ($250) Recieve:  While tangibles are worth $250 this is about the experience!  HOSTED by Joya De Nicaragua!  
(SOLD OUT)
1) Recieve all that C.A.T.S. Tickets get
2) V.I.P. Dinner with special Industry Leaders (THE BEST STEAK YOU WILL EVER HAVE THAT IS A PROMISE!!)
3) Special Gifts during dinner TBA
4) Get into the C.A.T.S. Festival an Hour Early!!
5) Free Ride in the Party Bus to and From the La Quinta Inn or Residence Inn to VIP Dinner, and the Next to the Festival!! 
6) 2 Year Membership to Cigar Rights of America and most important ($70 value) 

Cigars For Warriors Music Festival ($35, with ticket above get $5 off) Hosted by Drew Estates

This is to Raise money and Awareness for Op: Cigars For Warriors 501(c)3 to support our Troops, Our Warriors Fighting for us.  This will be a good time by all, a perfect way to end already 2 days of fun and excitement full of cigars and great music, and great comraderie.   Bands will be announce VERY soon.
VERY Proud to announce that Drew Estate will be one of our limited Diamond Sponsors for C.A.T.S. Fest 2 this year!!! Also they will be sponsoring the Pre-Party, the VIP Dinner, and HOSTING the Op: CFW Music Festival!!!!! That translates to a ton of Cigars and good times!!!! Jonathan Drew will be in the House with his full Crew!!!! Please help me welcome him and the Drew Estate Army to the Cigar Social Event of the year!!

Jonathon Drew one of the most beloved and followed in the tobacco world, will be one of the BIG Headliners of the C.A.T.S. Festival 2! He will not only be bringing his crew, The Man David Lafferty DrewEstate, will be attending as well, with some other surprises!! Hopefully we dont get in the same er "TRAFFIC" we got last year lol.

Jonathon Drew is one of the most Dynamic and Charismatic people in all of the Tobacco Industry. He genuine concern for his consumers is unheard of and his love for the troops our Warriors in unmatched. For these reasons and many more, he has easily if not the largest, one of the largest followings in the whole world. He rarely makes it Texas so this is a great opportunity for us that live in Texas to get to see and visit with him. 

One of my favorite interview comments he makes about Drew Estate, while interviewing with Cigar.com which describes Drew Estate the best for me, is as Follows:

Drew Estate is an "artisanal workshop." I don't "contract manufacture" my cigars in "other people's factories," or claim to have "sub factories in factories." We like to get our hands dirty, experiment, simplify, complicate, and then do it all over again. I think that it was Socrates who explained the Thesis, Antithesis, and Synthesis philosophy. Again, you've got to destroy to rebuild. It's hard for me to predict the future of Drew Estate in terms of the blends because we are not led around by some clueless board of directors who just want to hit sales numbers. We create what inspires us. Having the correct strategic partners on the growing side is always the wild card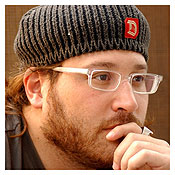 CATS FEST 2 PSA: https://catsfest2.eventbrite.com 
May 15, LAST DAY to buy Early Bird Tickets!!!!!!!!!!!!!!!!!!!!
VERY EXCITED to announce Padron Cigars is Returning again to CATS Festival!!! Sadly high chance that Jorge wont be able to make it this year, but his right hand man that we all met and loved last year, Cesar Gadea will be there for sure!!! Cesar is truly a class act, a military Veteran, and has HUGE love as Padron does for our Troops. Dont miss this year or you will miss the opportunity to meet Cesar, that would be just sad.
The Padron Family is synonymous with quality, dedication to family, employees, and to their clientele. Jorge got his start in the business from his dad, not because he was expected to, but because he wanted to, his love for the industry and leaf are par none. Jorge is highly educated with an MBA, and a hands on leader, who has earned the respect and loyalty from his employees and consumers alike. One of the few Cigar Manufactures that has year after year always grown, never taking a step back. "The philosophy of the company has been the same since day one: to produce quality products, and to concentrate on the quality of our products, rather than the quantity that we produced". Jorge has gone from literally living the upstairs room of the factory to being one of the most well known and highly respected men in the industry, yet has never forgotten his origins.
If you have never done it, Please go to their Website and Read "the Little Hammer" Story from both Jose Orlando Padron and Jorge Padron. One of the neatest stories ever and LEGENDARY in the industry. Great Origins story. http://www.padron.com/index.html#/about-padron-cigars/padron-story-of-the-hammer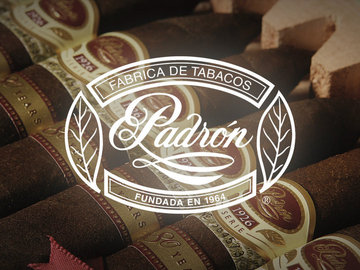 CATS Fest 2 NEWS!!!!!!!!
VERY excited to announce this years FIRST "Iron and Ash Ride for Op: CFW and Veterans Outreach". It will start at C.A.T.S. Fest 2, and will go cross nation!!!! Cat Hammes known as the "One Legged Blonde", and one of our Own, who is VERY well know in the Motorcycle world, and one of the most amazing stories you will have be privilege of hearing, will be heading this up with her team, with assistance for the CFW staff. They will be landing at the CATS festival from Wisconsin, and Start the day after the CFW Music Festival on their journey. They will be making many Stops at Cigar Shops and Motorcycle companies, etc. Each location there will be a Event. Cigar Shops we are working on for them to bring a favorite Rep or two and combine the events. All to raise donations and Awareness for our Warriors, via Op: CFW and V.O.W.!!! This is open to all Bikers who want to join, they can do the whole journey or just their favorite legs of it.

On Top of it all, who if anyone at all knows even just the little bit about the biker world knows exactly who he is. He is one of the most well know Figures in the Biker world, for the last 35 years has been writing for all the top Biker Magazines like Easy Rider, Blogs, and social media networks. He will also be at the CATS Fest getting great photos and interviews and the such, and then travelling with them. They will journey approximately 3 weeks, and finally finish in Wisconsin. Please show some serious love and gratitude to Cat Hammes and Rouge, and the whole team making this happen!!!
Check out the first article on Cat and CATS Fest 2 is even brought up!!http://motoress.com/readarticle.asp?articleid=796&c=motoressence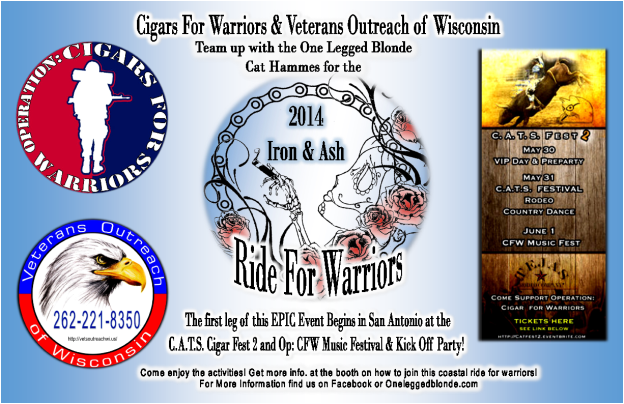 IRON AND ASH RIDE SHIRTS!!

As you know there will NOT be T-shirts this year from me, with that said, the One Legged Biker Chick Cat Hammes 

will be bringing the BAD ASS "Iron and Ash Ride For Warriors" Shirts. These are PLAIN sick. The monies collected for the shirts, with the sponsorship of shirts, allow the Ladies to make this AMAZING Ride for our Warriors, all extra proceeds get split between Veterans Outreach and Op: CFW!! They will be at CATS Fest! If you want them earlier or if you cant go but want to support the cause, or just because you want to look cool, you can PayPal specifying size add shipping. cat_health@hotmail.com Men's goes up to 4XL. Any other questions dont hesitate to contact Cat Hammes!!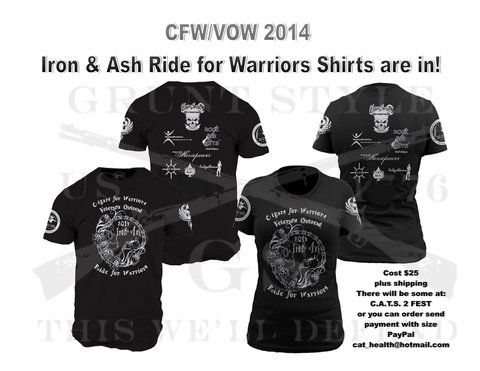 CATS FEST 2 PSA!!  The NEW HOST OF THE V.I.P. Dinner!!!
Joya De Nicaragua is the FIRST premium cigar maker in Nicaragua, and called the Jewel of Nicaragua, will officially be representing BIG time at the Festival this year. Every attendee will get 3 of their amazing cigars. Not to mention some great Raffle prizes.

On top of ALL of this, they will also be the official Host of the V.I.P. Dinner, with several Co-Sponsors!! Because of their long time love of C.A.T.S., Op:CFW and our troops our Warriors, they are going all out!!
The lucky 100 who got the VIP tickets will also get a VERY special cigar from JDN and chance to win special raffle prizes!!! As you noticed much of the VIP tickets is being kept quiet. As the 100 bought tickets on pure faith, or insanity lol, I believe they will be VERY happy by the time they leave! This is just a tease of what is to come for yall Lucky 100.

Sadly Juan Martínez president of JDN cant make it this year due to Family obligations, but he is sending his right hand man and long time CATS Member Ivan Gutierrez, easily one of the most genuine people you will ever meet. Not to mention his incredible vast knowledge of the industry. A gentleman and a true pleasure always to visit with as you all will get to know!!

The history of Joya goes hand in hand with Nicaragua's evolution over the last five decades as one of the most complex and enchanting countries in Latin America. The richness of our history allows us to be conscious and humbled of who we are, while allowing us to talk about our experience with authenticity. We invite you to explore our beginnings and our traditions as we continue to build towards a future full of hope.
Want to check out more history of JDN Cigars, it is a very fascinating and inspiring history, just go here http://joyacigars.com/about/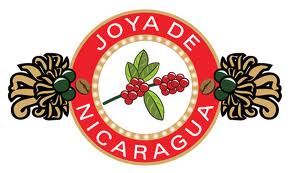 CATS FEST 2 PSA: https://catsfest2.eventbrite.com
VERY Excited to Announce that XIKAR will be attending CATS FEST 2 as sponsors!! Please help me welcome them to the Festival. Everyone will be getting a little gift from them, and the VIPs will be getting something additional (going to be a very useful and cool surprise)! On top of some amazing Raffle prizes. More importantly they will be selling their products since they are NOT cigars, and at a VERY RARE 20% off!!! Since XIKAR is one of Op: CFW big Corporate Sponsors, they will be turning around and donating back to Op:CFW 10% of their sales!!!!!! So if you ever wanted to buy one of their amazing products with Lifetime Warranties this is the time to do it.
Even better, is that Everyone gets to meet the legendary Xikar Jim. If you have not met the man, you are in for a real treat. He is a Retired Navy Chief with 22 years of service and one of the most genuine individuals you will ever get to meet!! Want to learn more about XIKAR check out their website at http://www.xikar.com/

CATS FEST 2 PSA: https://catsfest2.eventbrite.com
VERY Excited to announce our 3rd Company that the founder is one of our original Members of CATS and will making their big debut at the CATS Festival this year, and as you noticed this Months Sponsors of CMoMs, Cigar Bandits!!!! 
Super Stoked to hear that there is a strong possibility that they will be officially opened for business end of this week!! So cross your fingers and show them a TON of love. On top of giving everyone here a Amazing Cigar, that I KNOW most you guys love, they will be throwing in Raffles and Everyone will get a Special CATS Fest Tote Bag sponsored by Cigar Bandits!!!!!
David Cigar Nut and his team have a HUGE amount of love for CATS and especially our Warriors, and will really be going all out especially for a new company to support Op: Cigars For Warriors!!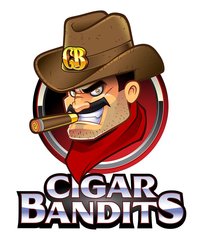 CATS Fest 2 PSA:
Im very excited to announce another CATS member turned Manufacturer whom is going to be at CATS Cigar Fest 2!! Ryan Gallimore whom I did my first trade with ever, and whom taught me so much about cigars, has created a new and Unique Line of Cigars called "Swingers" cigars. His love of Golf and Cigars he has created the perfect Cigar to fit both of his passions.
Everyone knows how I love the smaller unique companies, and We are VERY honored to have these class act guys at the Festival. They will be doing their Inaugural Release of their cigars at the festival. Everyone whom will be attending the Festival and the VIP Dinner will be getting the first cigar from this new exciting line, before ANYONE else in the country!!!!! 
A little bit more about this company:
Swinger Cigars are made from hand selected tobaccos, carefully blended to make the most enjoyable smoking experience. We pride ourselves on giving you the very best cigars at an affordable price. We procure the finest wrappers, binders, and fillers from around the world. Our Torcedores carefully blend these tobaccos to create a perfect draw. We have worked extensively with the cigar club C.A.T.S. to make their Annual Cigar Festival our Official Launch.
The Launch Features Two Premium Blends In Three Vitolas:
* FRONT 9: A mild blend, with a beautiful blonde Ecuadorian Connecticut Wrapper, perfect for a morning on the links. Available in three sizes, Par 3- 5 1/2x52, Par 4- 6x60, and the Par 5- 7x54.
* BACK 9: A Brazilian Corojo Wrapper, blended to be smooth, purposely crafted to compliment the Front 9. Also available in three sizes, the Par 3- 5 1/2x52, Par 4- 6x60, and the Par 5- 7x54.
The Cigars were blended in Santiago D.R. and were crafted under the supervision of master blender Luis Cuevas at the TABACALERA LAS LAVAS Factory. With over twenty years of experience in the premium cigar industry, these blends were created with the consumer in mind, a smoking experience we hope you will enjoy!
Check out the great Article Halfwheel did on Swingers:http://halfwheel.com/press-release-swinger-cigar-national-launch-set-may-31/51705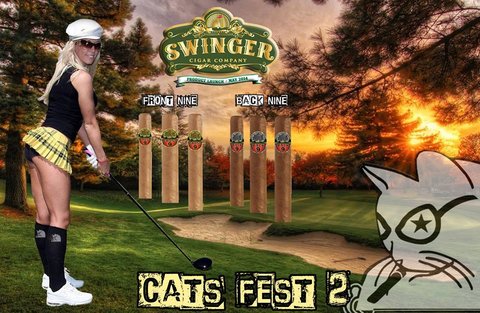 CATS FEST 2 PSA: https://catsfest2.eventbrite.com
DONT miss out on CATS Fest 2, or you are going to miss meeting the Dynamic Duo Erik Espinosa and Anthony Jimenez of Epinosa Cigars!!! They are bringing their signature cigars to pass out to everyone, and if you know Eric he coming with some SWEET Raffle prizes!! For those who are new to the Cigar World here is a little bit about the LEGENDARY Eric Espinosa.
Erik Espinosa was born in Havana, Cuba and relocated with his family to Miami at the age of 3 months. Being raised in Miami, Erik inherited his passion for cigars from his father. He began working in the cigar industry in 1997, during the last 15 years he has been involved in almost every facet of the cigar industry. Working with numerous successful cigar makers such as Alec Bradley, Gurkha, Rocky Patel and Drew Estate; serving as Sales Manager, Independent Broker, In-house Sales Representative and owning his own brick & mortar shop.
In 2004, Erik along with his former partner, Eddie Ortega, formed EO Brands, which produced the highly rated cigars 601, Murcielago, Cubao and 601 La Bomba. Always the innovator, when he introduced the Murcielago line, only a handful of cigars makers dared to use a maduro San Andres wrapper in its blends; the rest is history.
For more than a decade Erik has been creating cigars that smokers have come to love, in the next logical progression, in early 2012 La Zona was born. La Zona now serves an instrument for him to create new blends, re-introduce old ones and add his own flavor along the way. La Zona gives Erik complete autonomy allowing him to do things his way, A Mi Manera. His first solo release, Espinosa Habano, is a solid medium-bodied cigar, that is beautifully crafted and packed with rich cocoa, pepper and cedar flavored notes.
Want to learn more and follow updates, go here and click Like:
https://www.facebook.com/espinosacigars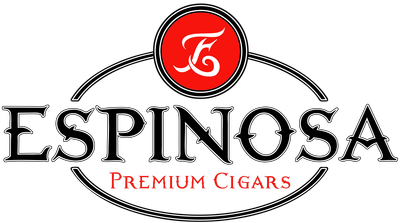 CATS FEST 2 PSA: Tickets https://catsfest2.eventbrite.com May 15 Midnight Central last chance to get Early Bird tickets!
VERY Excited to Announce that Rocky Patel Cigars will be hosting a booth at CATS Fest 2!! Rocky Patel is one of our great Industry leaders and even more important they are HUGE Supporters of Cigar Rights of America. Rocky Patel himself spends a ton of time, money and resources supporting CRA, protecting our Rights to smoke great cigars, smoking the cigars we want, keep the government from strangling the cigar industry with insane taxes, allowing us to pick out which cigar we want to smoke, ETC. x100! 
Nish Patel and Nimish Patel will be representing Rocky Patel Cigars at CATS Fest this year!! If you ever been to any of their events you know what kind of bad ass Events they put on and how crazy fun they are to be around. 
Something little about Rocky Patel Cigars:
In an industry built on name recognition and reputation, Rocky Patel's passion has brought his brand to heights unseen by most boutique cigar manufacturers. His hard work and long hours have been paying off in big ways. A survivor of the cigar boom, Patel has outlasted his competition with unrivaled persistence on his quest for perfection. With a grueling travel schedule, office responsibilities and production, Rocky still maintains the enthusiasm that he has had since day one. As he travels the world, putting his cigars in the mouth of his consumers, his passion extends beyond the retailer, allowing his customers the experience of meeting the man behind their favorite smokes. Rocky Patel has created a company that has out shined even those created by multimillion dollar corporations, and he's doing it one customer at a time.
Mr. Patel continues his mission to introduce his product to tobacco enthusiast everywhere. Often heralded as the hardest working man in the business, Mr. Patel logs more than 300 days on the road a year; He once visited 600 cities in 750 days. Mr. Patel considers his traveling as time well spent, winning over new costumers in every town. This practice is only an extension of Mr. Patel's enthusiasm for his award-winning cigars and his commitment to his customers. Mr. Patel also hosts trips to his factory in Honduras, giving his customers a chance to discover fine craftsmanship in person. The dedication in the factory is translated into a quality cigar that is enjoyed all over the world.
TO read more about Rocky Patel Cigars and the man himself and check out their lines. GOTO: http://www.rockypatel.com/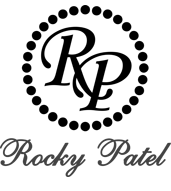 CATS Fest 2 and CFW Rode and CFW MusicFest, PSA!!! May 15 last day to get the Early Bird tickets: https://catsfest2.eventbrite.com
VERY EXCITED to announce that a new young Texas Company that has gained ALOT of popularity on C.A.T.S. Black Label Trading Company and James Brown and his sweet Wifey will be a sponsor of CATS FEST 2!! These cigars have literally gone viral VERY fast in the cigar world especially in Texas. Cant wait for everyone to get a chance to try out these bad boys. They are truly special cigars!!! Not to say the least, I love their Logos!!!
They have a great philosophy, check it out.
Our philosophy is Less is More; Small is Big; Small is Elite; and finally, Fine Tobacco making is Fine Art. Much like when we experience fine art, the Black Label Experience involves slowing down, taking in, being in the moment and letting expectation be replaced by surprise, and ultimately, total satisfaction.
Want to learn more about them check out their VERY sharp website.http://blacklabeltrading.com/blog/?post_type=event
Great Facebook page, check it out, show them some support as they are showing CATS and CFW support!!https://www.facebook.com/BlackLabelTrading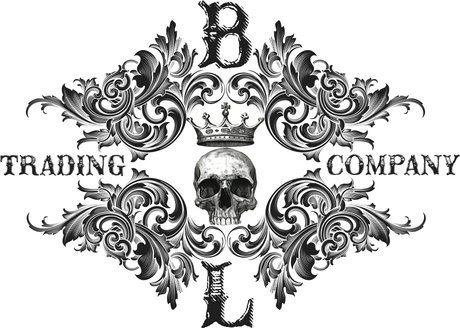 C.A.T.S. Cigar Fest 2 PSA: https://catsfest2.eventbrite.com Last day to buy tickets May 15. GET THEM NOW!!!!!
 GREAT News, as most of you know I have always been a HUGE fan of Miami Cigars, and Im PROUD to announce that Miami Cigars and Company, Will be part of this years Festival!! Very Excited about this, as Jason Holly and Justin Sandlin have been part of the CATS Family since the early days of CATS. Both of them will be representing this year at the VIP Dinner and the Festival. All of our VIPs as most of you know will be getting a VERY special La Aurora Cigar (they will find out just how special), and the Miami Cigars' Family will be bringing another great cigar for the Festival attendees!!!!
Check out their website to see all of their amazing lines and up to date news releases: http://www.miamicigarandcompany.com/home.php Also go by their Facebook group and click "Like":https://www.facebook.com/miamicigarcompany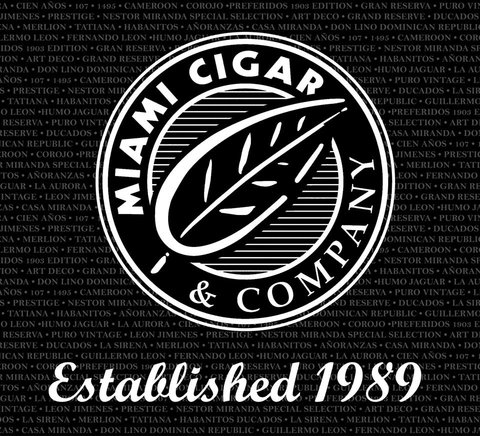 CATS FEST 2 PSA: https://catsfest2.eventbrite.com
VERY Stoked that Tesa Cigars and the Original Crazy Man, Chris Kelly will be at CATS Festival!!!!!! Tesa Cigars is not only a bad ass shop, they are also a Phenomenal manufacture. Chris will be bringing along, to give to each attendees, some of their special cigars, and on top of that. ON TOP of that, he is sponsoring the VIP dinner as well!! Your going to be stoked when you see what he is also bringing for the Big Raffles! Tesa has been one of Op: Cigars For Warriors original donation center and have always showed tons of love to our troops. They will also be Hosting the the Big Party for the end of the Iron and Ash Ride for Warriors on June 15 with Cat Hammes and her crew. Help me welcome him to the Festival!!!
From Tesa:
Tesa Cigar Co. has been manufacturing cigars in Esteli, Nicaragua since 2002 and we have been tobacconists for far longer than that. Blending and producing the finest representations of premium cigars has become our life's work and passion. The idea of providing the catalyst for a special moment shared between family or friends is what makes us tick.
We hope that Tesa becomes a regular part of your daily moments of relaxation and reflection. Whether it be our lounges or cigars, Tesa is always focused on providing you with the finest available.
Thank you.
Check out their Website: http://www.tesacigars.com/
Facebook: https://www.facebook.com/tesa.cigars?fref=ts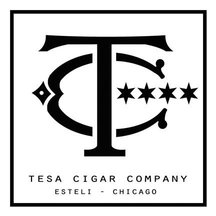 CATS FEST 2 psa: https://catsfest2.eventbrite.com
VERY Excited to Announce that Asylum Cigars and the legendary Tom Lazuka will be setting up at the Festival and on top of everyone attending getting one of their legendary Cigars, Tom will be attending the VIP dinner as well, and will be bring something very special for everyone of the VIPs. CATS members have always have had a HUGE amount of love for seeking out Asylum Cigars. 
A little bit about the company:<br style="color: #141823; font-family: Helvetica, Arial, 'lucida grande', tahoma, verdana, arial, sans-serif; font-size: 14px; line-height: 19.3199996
When & Where

San Antonio
401 Obst Road
Bulverde, TX 78163


Friday, May 30, 2014 at 4:30 PM

-

Monday, June 2, 2014 at 9:00 PM (CDT)
Add to my calendar
Organizer
C.A.T.S. Cigars Aficionado Trades and Sales & Op: Cigars For Warriors



C.A.T.S. Cigars Aficionados Trades and Sales
C.A.T.S. Is a Community of cigars smokers who support each other and our Warriors.  It started out as a simple FB group that has morphed into a true Family.  C.A.T.S. members enjoy daily fun, comraderie, amazing specials, special discounts, outstanding opportunities, contests, raffles, and overall enjoyment.  It is a CONSUMER Based group, not dedicated to any one Cigar Shop, or Manufacturer, but dedicated to the Cigar Smoker.
Visit us 
https://www.facebook.com/groups/279242672129307/638889686164602/?notif_t=like
Op: Cigars FOr Warriors
Our top priority is collecting then dispersing premium cigars and accessories to troops serving in combat zones. Our sec
ond priority is filling request from military personnel on Forces Afloat in Combat Zones, long term deployments OCONUS in 3rd world environments and other appropriate Areas of operations to be dealt with on a case by case basis. It is our way to honor, show respect and thank those putting it all on the line for us back home. We have received requests from many soldiers who have no one here in the U.S. to send care packages to them, and would otherwise receive nothing.

Cigars are the #1 requested items from our Troops.  Since May 1st, 2012 thru June 1st 2013 Op:CFW has sent out over 80k cigars to our men and women serving in the US armed forces.

This mission that we have taken up is one of great importance as we know that some of these fine men and women would not be able to enjoy well-deserved moments of reassurance and relaxation without the generosity of sponsors and individual donors. Op: Cigars for Warriors is the link between donation and recipient. We hope that you may be able to assist us in continuing this mission now and in the future. We are in great need of corporate sponsors that can send us donations on a regular basis along with individuals that want to send what they can, when they can. Just as every warrior matters, so does every cigar. Please join us in supporting our endeavor to send love, honor, and respect—one cigar at a time to those whose sacrifices never end. 

We hope that you may be able to assist us in continuing this mission now and in the future. We are in great need of corporate sponsors that can send us donations on a regular basis along with individuals that want to send what they can when they can.

Visit us online @
http://www.cigarsforwarriors.net/
C.A.T.S. FEST 2 and Op: CFW Music Festival!!