Catrina Face Painting Workshop
When and where
Location
HighBall Halloween (on N. High Street between Goodale St and Nationwide Blvd) 460 North High Street Columbus, OH 43215
Description
HighBall Halloween Kid's Day
Kid's Day is part of the sixth annual HighBall Halloween celebration on High Street in the Short North. For details about the complete Kid's Day program please visit: HighBallHalloween.com/kids-day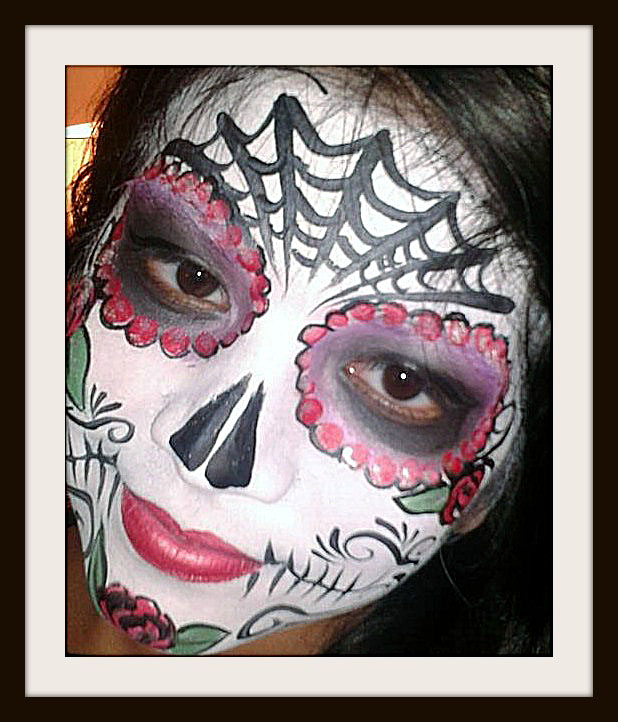 What is Catrina Face Painting?
The Catrina Face Painting workshop builds on the Mexican tradition of celebrating "Day of the Dead" or "Dia de los Muertos." Skulls – known as calaveras or calacas in Mexico – are an essential part of the symbolism of Dia de los Muertos. They are used not only as the basis for painting faces, but also are the shape of candy such as sugar skulls and for many skeleton-inspired decorations. Many face-painting designs of skulls also incorporate flowers.
The meaning of el Dia de los Muertos face-painting is not only to remember the dead, but also to overcome the fear of death and celebrate life! Most of all, it is a fun way to create unique and beautiful masquerades!
What to expect
Guided by experienced Catrina Face Painting instructors, an adult/older child (14+ years recommended) will learn how to create a simple Catrina face on a child (6-12 years recommended).
Therefore, participants need to arrive as teams of two!
Each workshop will take about 30 minutes.
Transport/parking options
For directions to the event and parking information, please visit our website here
HighBall Halloween Kid's Day is supported by