Description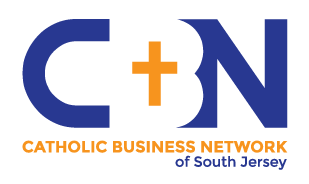 The Catholic Business Network of South Jersey is proud to present:
2nd Annual Business Symposium
Creating a Culture of Success:
Hear from experts in their fields related to:
* Human Resources - Hot Topics. What you need to know.
* Business Communications and Marketing: How best to uilize Broad Based Marketing and Social Media.
* Corporate and Social Responsiblitiy
*ABC's for Non-Profits
And, so much more...
You wlll hear from professionals such as: John Cofsky, Whitepenny - Richard Busillo, RTD Financial,
John Nihil, Wipfli - Patrick McGrory , Ameriprise - Frannie Reilly, Esq. - Carol S. Harding, Earp Cohn P.C. - Professor James Klingler of Villanova University.
With special guests, door prizes and networking!


Education! Networking! Inspiring
The event is free - Contintental Breakfast and Refreshments provided.
RSVP for attendance.
Vendor tables and sponsorships available: contact Sheila McGirl for more information.
-