Description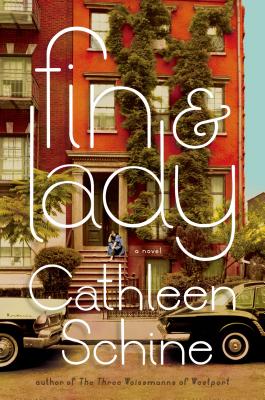 Take a trip back to the Greenwich Village of the '60s with Cathleen Schine, author of The Three Weissmanns of Westport and her new novel Fin & Lady on Wednesday, July 17th, 2013 at 8 pm at Books & Books, Coral Gables.

Before this bubbly and books session, Books & Books and Premier Guide Miami are offering you a chance to win a signed copy of Cathleen Schine's newest novel, Fin & Lady and a PGM tote bag to carry your goodies.

To participate, simply register by answering a quick question about the author. The more you share with your friends on Twitter, Facebook, and Instagram, the more chances you have to win.

Use hashtag #PREMIERBOOKS.

A lucky winner will be picked randomly at the end of the giveaway on July 16th.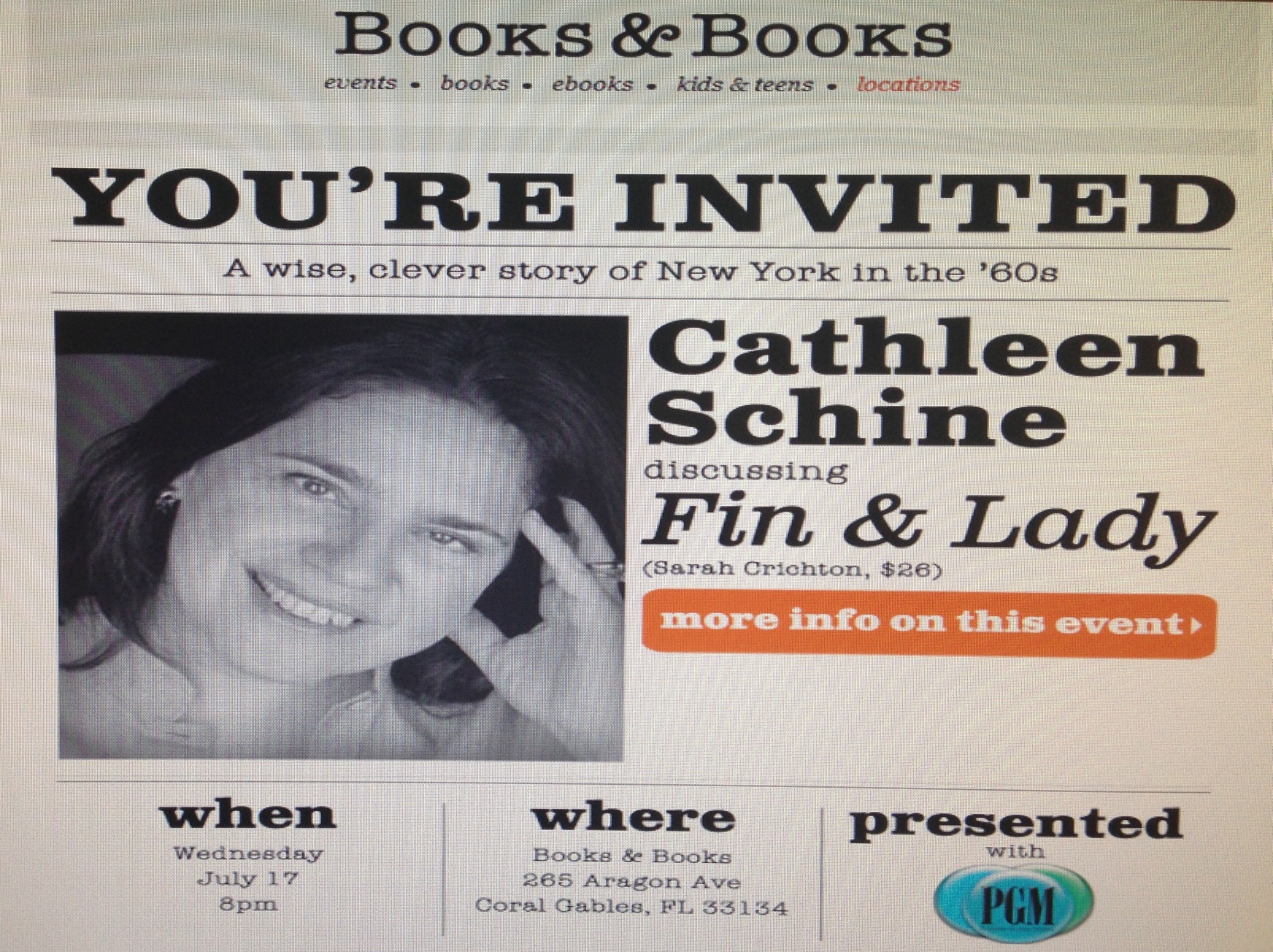 About the book:
It's 1964. Eleven-year-old Fin and his glamorous, worldly, older half sister, Lady, have just been orphaned, and Lady, whom Fin hasn't seen in six years, is now his legal guardian and his only hope. That means Fin is uprooted from a small dairy farm in rural Connecticut to Greenwich Village, smack in the middle of the swinging '60s. He soon learns that Lady—giddy, careless, urgent, and obsessed with being free—is as much his responsibility as he is hers.
So begins Fin & Lady, the lively, spirited new novel by Cathleen Schine, the author of the bestselling The Three Weissmanns of Westport. Fin and Lady lead their lives against the background of the '60s, the civil rights movement, and the Vietnam War—Lady pursued by ardent, dogged suitors, Fin determined to protect his impulsive sister from them and from herself.

From a writer The New York Times has praised as "sparkling, crisp, clever, deft, hilarious, and deeply affecting," Fin & Lady is a comic, romantic love story: the story of a brother and sister who must form their own unconventional family in increasingly unconventional times.
About the author:
Cathleen Schine is the author of The Three Weissmanns of Westport, The New Yorkers, and The Love Letter, among other novels. She has contributed to The New Yorker, The New York Review of Books, The New York Times Magazine, and The New York Times Book Review.