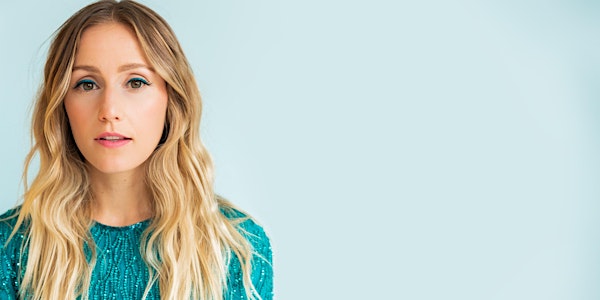 CATHEDRALS XXVII: Lemolo, Galen Disston (Pickwick), Brenda Xu
When and where
Location
St Mark's Cathedral 1245 10th Ave E Seattle, WA 98102
Refund Policy
Refunds up to 30 days before event
Description
Abbey Arts presents
CATHEDRALS XXVII:
Lemolo

Swansea Album Release

with Special String Ensemble
with guests Galen Disston (Pickwick), Brenda Xu


Live @ St Mark's Cathedral, Seattle
10/12/19
7:30p show starts

,
6:30 doors open



---
"Heavenly harmonies" – The Seattle Times
"Impressive dreamy soundscapes…and [majestic] songwriting" – KEXP 90.3 FM
"Sonically and melodically brilliant" – Seattle Music Insider
Lemolo is the Seattle dream pop project of songwriter Meagan Grandall. While the band has garnered comparisons to Cat Power, Feist, Beach House, and Warpaint, Lemolo's growing buzz comes from a fresh and distinct tone that is truly their own. Led by Grandall on vocals, keys, and electric guitar, and accompanied by a talented host of Seattle musicians, the band is known for their energy, edge, and ethereal beauty.
---
"Listen to LoveJoys, the sophomore release from Seattle, WA's Pickwick, and you'll hear a band that has pushed aside external pressures and expectations, overcome internal demons, and plugged
directly into their own creative center. Slinky, sinewy, and articulate, the record pulses with a palpable confidence. Hypnotically intricate, just-right sonic ornamentation shimmers around a thick, undulating
bed of propulsive rhythm. Submit willfully, give yourself over to Pickwick's practiced ministrations, and you'll find yourself exhausted and deeply satisfied, slick with a sheen of glitter and sweat." -Artist Bio
---
"Without ever falling into the trap of drama or tragedy, the composer writes her odes as others would note poems in a diary, with the ambition to change things through the purity of words and harmonies … "Overflow" is a conversation with Brenda Xu, between light and shadow, between look at oneself and admiration of the other." -Stay Curious Over


---
CATHEDRALS Concerts are a unique open floor concert experience, quiet picnics welcome
Seating available including chairs, benches, and some floor space around the stage area.
We recommend bringing cushions and even blankets if you'd like.
Audience can sit or lay down anywhere around the stage.
All ages, mostly seated, bar w/ ID (local beer, wine, cider to support charity)
Photo Credit: Jaquilyn Shumate
Presented by Abbey Arts - nonprofit, non-religious - www.abbeypresents.org/cathedrals
Nonprofit workers, veterans, low income - www.fremontabbey.org/artsconnect
---
BASIC VENUE INFO:
Open GA seating except where noted. Standing room in back near the bar.
St Mark's is ADA. Wheelchair seating area is to the left of stage near the front.
(Email boxoffice@fremontabbey.org with questions)
We are an all ages venue.
Kids 10 & under are free at Abbey Arts events.**
Please refrain from talking or texting during the show
No cameras with audible shutters or audible sounds allowed.


---
OTHER UNUSUAL EVENT DETAILS:


SEATING:
To create a "giant living room" effect we offer an unusual concert experience with informal seating on the floor up front surrounding the stage and lots of chairs, benches, and around the space.
We highly recommend you bring blankets and cushions to create a more comfortable experience whether sitting on the floor or seats. Quiet and non-messy snacks/picnics are allowed. No outside alcohol please.
For best sound, arrive early for center floor area and any area on stage not marked with signage. You can also sit all around the back of the stage if you like but sound will be a bit limited there.


QUIET POLICY:
Please actually silence all devices. Turn off vibrate, rings, etc.
If you need your phone on vibrate for specific reasons, please keep it close to you and not on a hard surface that will distract your neighbor.
If arriving late, please be advised that ushers may hold doors during each song due to acoustics of the space.

NO CAMERAS WITH MECHANICAL SHUTTERS (This goes for Press too unless approved to shoot during applause only.) That means silent digital cameras/photos are ok but we really recommend you enjoy most of the show through your own 'retina screens'.
Anyone exhibiting loud or disruptive behavior during the event will be asked to leave.
Absolutely no talking during the performances please, this room is very live acoustically and everyone will hear you. :-)
**We are unable to provide a separate soundproof room for viewing this event. These shows are very very pin drop quiet so please consider that when deciding what ages are appropriate. No cry room available at this venue and even voices in the lobby will be heard in the concert space.
SOCIAL:
Mark your photos: #seattlecathedrals and tag @abbeyarts on Instagram or Facebook, @fremontabbey on Twitter
http://www.facebook.com/cathedralsconcerts
---
ABOUT ABBEY ARTS
Abbey Arts is a Seattle nonprofit curating welcoming arts & cultural experiences for people of all ages & incomes. We support low income families, veterans, and humanitarian nonprofit workers with free event tickets. Work at a nonprofit? You may be able to get free tickets to Abbey Arts events - www.fremontabbey.org/artsconnect
NONPROFIT 501C3, NON-RELIGIOUS, SINCE 2005
www.fremontabbey.org | www.abbeyarts.me
/ 4272 Fremont Ave North, Seattle, WA 98103 / 206-414-8325