Description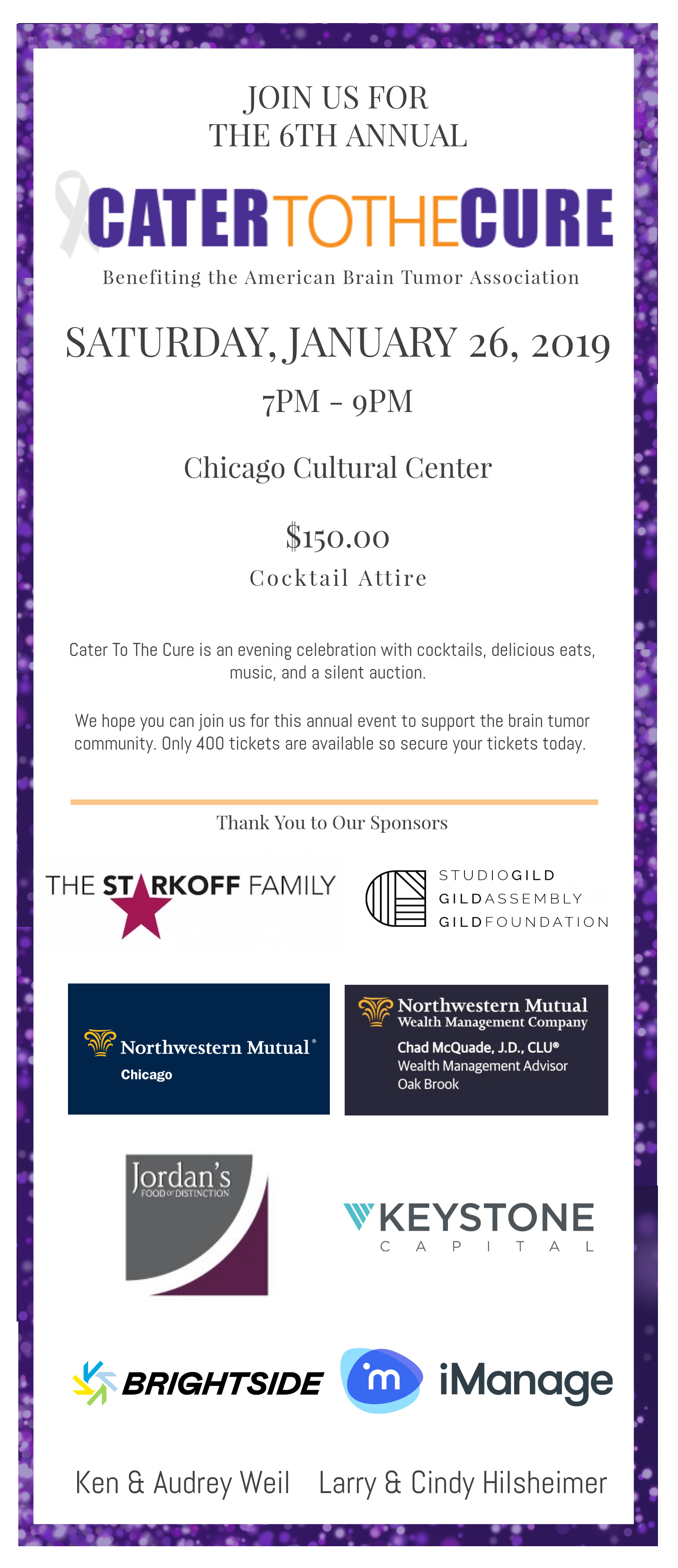 Six years ago, American Brain Tumor Association board member Brandon Starkoff and his wife, Amy, stepped up to help make a difference in the fight against brain tumors, which take the lives of almost 13,000 Americans every year. Last year, Brandon and Amy joined forces with Katie Bishop and Jennie Bishop to continue Cater to the Cure's goal of supporting ABTA's mission to find critical answers, and to bring hope and support to the nearly 700,000 Americans currently living with a brain tumor, with hundreds of new cases diagnosed every day.
Please join us for the 6th Annual Cater to the Cure. Support the ABTA and those in our brain tumor community. It means so much to all of us.
Please click on "Tickets" (above) to purchase tickets, or to make a donation if you are unable to attend.
Sponsorships are available, and in-kind donations for the silent auction are being accepted.
For more information, please contact Kitty Snow at ksnow@abta.org or 773-577-8766.
Organizer of CATER TO THE CURE