Description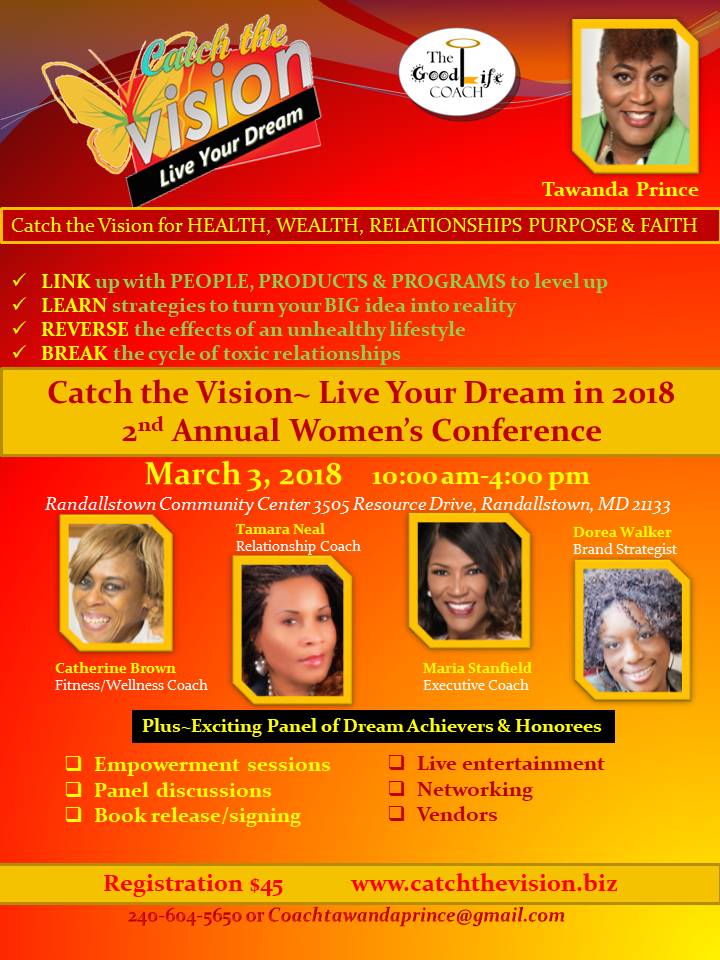 The second annual Catch the Vision Conference, presented by Tawanda Prince, The Good Life Coach will be held on Saturday, March 3, 2018. This conference is designed to educate, motivate and mobilize women to "Catch the Vision" and "Live the dream" that they were created to live.
At this conference you will enjoy:
*Presentations facilitated by dream acheivers and industry leaders
*Empowerment sessions that provide solid sucess strategies and action go-to items
*Interactive panel discussions
*Success testimonials from those who are "living the dream"
*Networking activities and knowledge exchange opportunities
*Live entertainment
*New book launch and book signing
*Vendor's Boutique with products and services to help you catch the vision
For more information visit: www.catchthevision.biz or call 240-604-5650
---
Also visit: www.Thegoodlifecoach.net