Catch-22: Drought and High Prices
Presented by MarketsFarm.
About this event
SOLD OUT - If you are not able to attend live, but would like a recording to review at your convenience, please email contact@marketsfarm.com.
Catch-22: Drought and High Prices
November 18, 2021 at 10:00 a.m. CST (SK & MB)
Have recent rains ended the worst drought since 1988? What might that mean for the record-high prices as we head into 2022? How badly will inflationary pressures on inputs squeeze your margins?
Register and join us on November 18, 2021 to hear from MarketsFarm weather and market analysts Bruce Burnett and Mike Jubinville as they map out how the emerging scenarios could affect the profitability of your farm.
When you register, guess for your chance to win: a one-year FREE MarketsFarm subscription! Simply enter your guess for the following question: What is your forecast for the price of the Minneapolis December spring wheat futures contract on November 18, 2021?*
In the event of multiple correct entries, the winner will be randomly selected and announced following the presentation.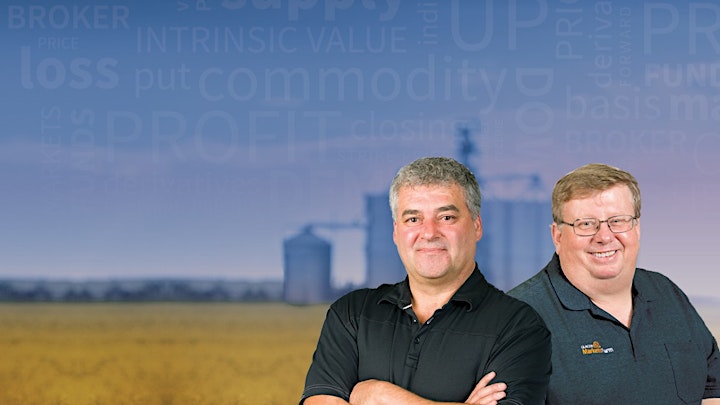 Bruce Burnett | Director of Weather and Markets Information
Bruce Burnett has been living and breathing Western Canadian agriculture for over 30 years. The combination of practical experience gained by growing up on a farm in western Manitoba and years of monitoring global weather and markets for the Canadian Wheat Board gives Bruce a unique perspective on the agricultural markets. His specialty is the analysis of weather conditions and their impact on global agricultural markets. Bruce is an enthusiastic speaker who will deliver an authoritative perspective on markets for crops grown in Western Canada. Bruce currently is the Director of Weather and Markets for Glacier FarmMedia and resides in Winnipeg, Manitoba.
Mike Jubinville | Senior Market Analyst
Mike Jubinville is the senior market analyst with MarketsFarm, a grain market analysis and advisory service of Glacier Farmmedia based out of Winnipeg. Mike formerly headed Pro Farmer Canada. Previous to that he was employed as a cash merchant with what was then United Grain Growers and senior market analyst with Growers Marketing Services of UGG. Mike also worked as an analyst with Manitoba Pool Elevators and market reporter with Resource News International and DowJones Newswires out of Winnipeg and Chicago.
Mike joined MarketsFarm in 2018 to provide independent market analysis and commentary for Prairie farmers and can currently be found at MarketsFarm.com.