Description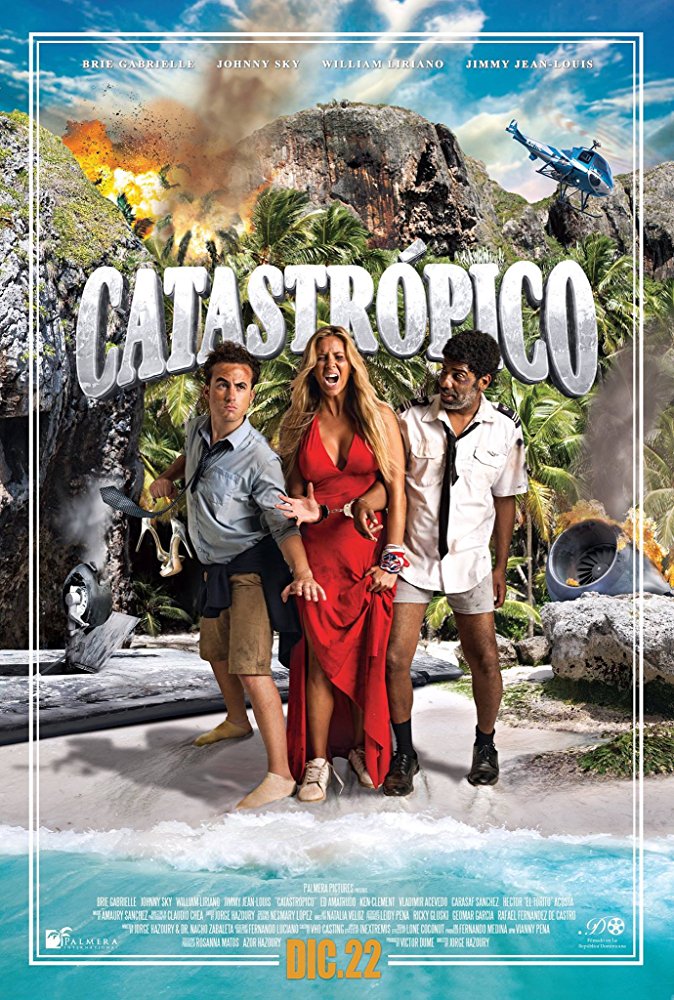 CATASTRÓPICO
Jorge Hazoury | Dominican Republic | Action & Adventure, Comedy | 2017 | 111 min PREMIERE
VIEW TRAILER: https://mubi.com/films/catastropico
Things take an unexpected turn for the infamous Hollywood actress Audrey Swanson when she discovers she has been plotted against while shooting her latest blockbuster in the Caribbean. In search of a skilled hitman, the spoiled actress and her fastidious assistant must join forces with their inept pilot kidnapper and embark on a hilarious adventure through the Dominican Republic in the hopes to save themselves before they kill one another.
Las cosas toman un giro inesperado para Audrey Swanson, una afamada actriz de Hollywood, cuando descubre que ha sido blanco de una conspiración mientras rueda su último Blockbuster en el Caribe. Buscando adelantársele a un hábil sicario, la mimada superestrella y su fastidioso asistente (Johnny Sky) no tienen más remedio que unir fuerzas con su inepto piloto secuestrador (William Liriano), lanzándose a una desgraciada aventura a través de la República Dominicana con la esperanza de salvarse antes de matarse entre sí.
Director / Director: Jorge Hazoury
Country / País: Dominican Republic
Producer / Productor: Jorge Hazoury, Victor Dume
Screenwriter / Guión: Jorge Hazoury, Nacho Zabaleta
Director of Photography / Director de Fotografía: Claudio Chea
Editor / Editor:Jose Delio Ares Jorge Hazoury,
Genre / Genero:
Action, Comedy, Adventure
Cast / Intérpretes:Brie Gabrielle, Ed Amatrudo, Hector Acosta, Jimmy Jean-Louis, Johnny Sky, Ken Clement, Vladimir Acevedo, Waldo De La Mota, William Liriano
Language / Idioma: Spanish with English Subtitles
Year / Año: 2017
Running Time / Duración: 111 min.
Director's Biography
From a young age Jorge Hazoury pursued cinema as his hobby. He bought DVDs of award-winning films to watch the Behind the Scenes- especially the "making how" on special effects. This passion began to materialize with the implementation of the Law for the Development of Cinematographic Activity in the Dominican Republic, Law 108-10, which resulted in his decision to work an idea he had been developing into a script for a film. Catastrópico is Hazoury's feature debut.
Desde temprana edad Jorge Hazoury perseguía una afición por el cine, compraba los DVDs de películas galardonadas para ver los Behind de Scenes, en especial para ver el 'making how' de los efectos especiales. Esta pasión comienza a materializarse con el surgimiento de la Ley para el Fomento de la Actividad Cinematográfica en República Dominicana, Ley 108-10, que lo llevó a trabajar de lleno en una idea que estaba desarrollando para un guión cinematográfico. Catastrópico es su ópera prima.