Catapult Labs 2013: design tools to spark social change

Saturday, June 15, 2013 from 9:00 AM to 6:30 PM (PDT)
Event Details
How can we use design to positively impact society?
Join Catapult Design for a full-day of labs led by nine of the Bay Area's leading design talent to learn and practice new tools and methods in design that can spark social change.  
We've set up three 90-min tracks in the day.  Each track features three labs with topics ranging from visual storytelling to collective action to in-depth user research. We want to keep each lab small and personal -- space is limited!  Register now to secure your spot.
Need more motivation? 100% of event proceeds go towards supporting Catapult's design work in marginalized communities. Thanks to our in-kind sponsors, your ticket includes lunch and a post-event networking session with tasty treats and drinks.
:: AGENDA
9:15am

Welcome and opening words

10:15-11:30am           


Track 1: labs 01 - 03

12:00-1:00pm

Lunch

1:15-2:45pm

Track 2: labs 04 - 06

3:15-4:45pm

Track 3: labs 07 - 09

5:00pm

Closing remarks


Heather Fleming, CEO, Catapult Design   


5:30pm

Labs Reception

    
:: SESSION LEADERS

Noel Wilson
Lead Designer, Catapult Design
Twitter: @noelgaelwilson @catapult_design
Ask Noel about... living and working in rural Malawi and Indonesia, social impact design, how he uses iconography as an ethnographic research tool
Lab 01: Systems Inking: Articulating, exploring & innovating systems using illustrated schematics
Illustration is an excellent communication, exploration, and education tool, especially when organized into infographics, flash cards, and even cartoons. This workshop takes elements from all to create an entertaining design tool that brings humor, empathy and play back into systems thinking, and opens a door for all to get involved in the design process. Come and create illustrated adaptable card based schematics to communicate your system or story, discover new perspectives and opportunities, and to see how we use them in the field.

Lauren Valdez
Program Coordinator, Global Lives Project
Twitter:  @globallives@globallives
Ask Lauren about... her award-winning internet talk show, working in South America, her Fulbright work
Lab 02: Designing a Multimedia Experience to inspire Social Change
Multimedia tools and technologies are rapidly becoming more accessible to users worldwide, transforming everyday people from consumers to producers of media and enabling new forms of global interaction. In this lab, you will apply the design process to create an immersive multimedia experience using the Global Lives Project's video library to transport people across barriers of distance and language. We will design a multiscreen video installation for sharing the video library and we will approach the challenge by drawing, building, and sharing to collectively come up with an innovative solution.

Marianne Berkovich
UX Designer, Google 
Ask Marianne about... "cuteification", her UX methods for solving problems for Google, her previous life at Adobe 
Lab 03: Hide and Seek, Tag You're it, and the Art of Recruiting Participants
Your user research insights are only as good as the people you talk to, so making sure that you find the right people is crucial. We'll develop participant criteria for a study, translate those into participant screener questions, and review best practices for screener questions. Bonus: we'll discuss creative ways to get those hard to find participants!

Jesse Harrington Au
Maker Advocate, Autodesk
Ask Jesse about... bicycle generator learning systems, his exhibits at the Exploritorium, anything you want to see at the next Maker Faire
Lab 04: Learning the Fund-amentals: adventure into crowd-funding
In this 90 minute lab participants will see first hand accounts of successful products launched by Makers, Tinkerers and design hobbyist. You will gain a intimate knowledge of Crowd sourcing vs VC funding and when to choose one over the other. We will also cover the art of story telling, both visually and verbally. At the end of this session participants will all have to give a 30 second pitch on their idea and get real time feedback on their approach and execution.

Denise Gershbein
Creative Director, frog design
Twitter: @dgersh @frogdesign
Ask Denise about... frog's Collective Action Toolkit, working with UNICEF and the Nike Foundation, her work with Code for America 
Lab 05:  The Collective Action Toolkit: Groups. Make. Change.
The Collective Action Toolkit (CAT) is a package of resources and activities that enable groups of people anywhere to organize, build trust, and collaboratively create solutions for problems impacting their community. The toolkit provides a dynamic framework that integrates knowledge and action to solve challenges. Designed to harness the benefits of group action and the power of open sharing, the activities draw on each participant's strengths and perspectives as the group works to accomplish a common goal. In this session you'll experience the CAT in action and learn how to deploy it for your own needs.

Benjamin Privitt
Presentation Coach, Reframe Communications Group
Twitter: @capitalB
Lab 06: TBA on May 22
Ask Benjamin about... Bay Area gardening tips, his life in professional theater, his favorite vocal warm-up exercises
Lab 06: Giving Voice to Social Change
The challenge most innovators face is being able to give their ideas the expression they deserve. You are in front of the wrong people. You are emphasizing something they don't care about. You feel like you're going to die before you walk onstage. Your critical conversations need special attention. Whether you're pitching to a client, socializing your work, or connecting with a large audience, there are some essential tools that will help you identify your audience, communicate clearly to them, and feel like yourself in the process.

Stephanie Carter
UX Research, Facebook
Twitter: @facebook
Ask Stephanie about... her work at Stanford's Persuasive Technology Lab, being "acquired" by Facebook, her design thesis work on "odors"
Lab 07: Obama, criminals, hurricanes and naturalists | A UX story
In this session, we'll learn how UX research is impacting: pre-trial criminal justice in New York City; small business owners achieving scale; the Obama for America campaign; the way naturalists at the local and national level are creating dialogue; and civic engagement in communities hit by Sandy. We'll practice using the most popular tools for mobile UX and remote research, like hug-the-laptop and Reflector, and we'll learn how to use metaphor to translate user research to insights for design. We'll also compete to see if, in 60 minutes, we can achieve social good through UX research.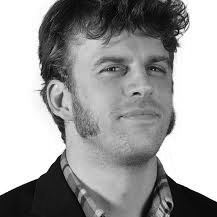 Drew Beam
Director of Innovation, Free Range Studios
Twitter: @freerangestudio
Ask Drew about... "method branding", how to tell a story that inspires audience participation, designing a headstone for Meryl Streep's mother 
Lab 08: How to Win the Cause Marketing Story Wars
Humans have always conveyed truths about how the world works and how to behave with mythic stories. This is equally true for brands and organizations. To empower your audiences and call them to a higher purpose, this lab will explore how business leaders and causes can develop mythic brand stories.
Takeaways:
1. How brands and causes can see themselves as unfolding epics consisting of many expertly told stories.
2. A strategic approach anyone can use to build a story based brand.
3. How myths and Joseph Campbell's Hero's Journey formula can lead to marketing success.
4. Tips for breaking through the noise and going viral.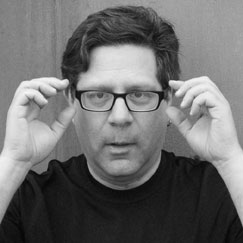 Steve Portigal
Principal, Portigal Consulting
Twitter: @steveportigal
Ask Steve about... his new book "Interviewing Users: how to uncover compelling insights," his Museum of Foreign Groceries and other photography 
Lab 09: Interviewing Users
Interviewing users is undeniably one of the most valuable and commonly used user research tools. Yet sometimes we forget that it's a skill we need to learn, because:
●      It's based on skills we think we have
●      It's not taught or reflected on
People tend to 'wing it' rather than develop their skills. Without good interviewing skills, insights may be inaccurate or reveal nothing new, suggesting the wrong design or business responses, or they may miss the crucial nuance that points to innovative opportunities. Steve will share best practices for asking questions and listening and then lead a "safe" interviewing exercise.
:: SPONSORS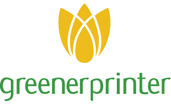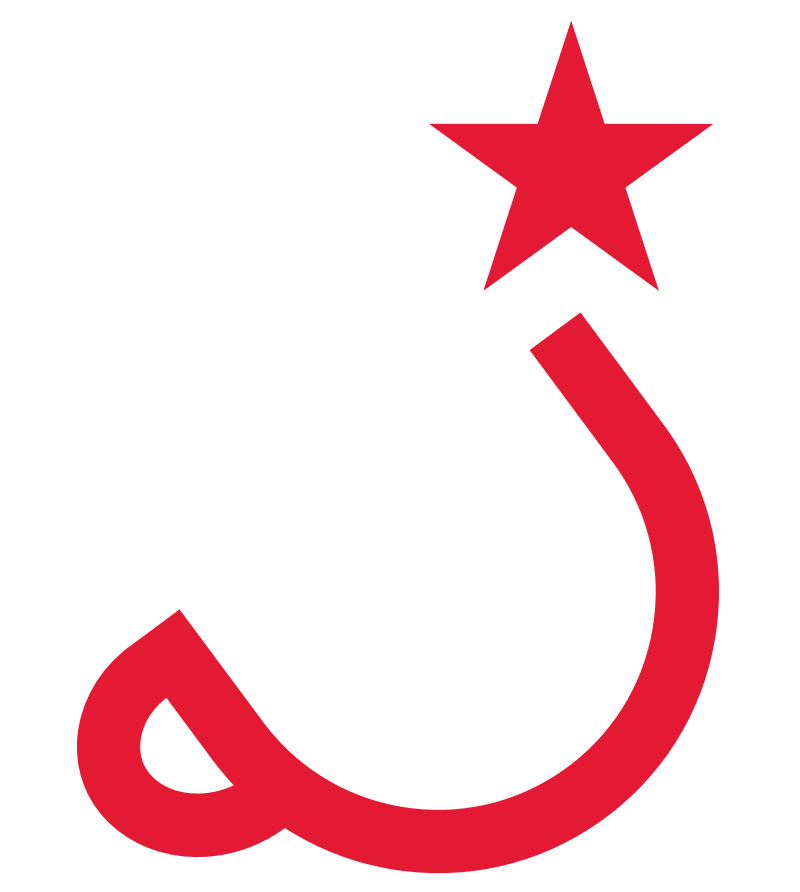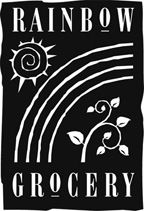 For event sponsorship information, please contact: 
starr[at]catapultdesign[dot]org
Attendee List
Sort by:

Date

|

First Name

|

Last Name
When & Where

CCA - San Francisco
1111 8th Street
San Francisco, CA 94107


Saturday, June 15, 2013 from 9:00 AM to 6:30 PM (PDT)
Add to my calendar
Organizer
The majority of our world's population lacks access to life's basic needs.  We develop and implement human-centered products to help them thrive.