Location
Baker & McKenzie LLP
300 East Randolph Street
Suite 5000
Chicago, IL 60601
Description
REGISTRATION IS NOW CLOSED
We are glad to welcome additional onsite registrations. The registration table will open @ 5pm, please bring your business card to help expedite registration and check-in.
The Latest On Alternative Fuel Vehicles: Catalyzing the Next Revolution in Ground Transportation?
The Chicago Clean Energy Alliance and Baker & McKenzie, LLP are excited to bring together a group of experts to explore the growing use of alternative fuels for vehicles. Following the Obama Administration's finalizing of the vehicle standards that will increase fuel economy to the equivalent of 54.5 mpg for cars and light-duty trucks, now is the time to discuss whether the industry can achieve these standards in an economically viable way and what impacts they will have on you or your business.
The panel will explore the key issues with deploying and expanding alternative fuel vehicles for fleets and personal life. They will also look at the pro and cons and what's on the horizon for the different fueling platforms, such as biodiesel, electricity, ethanol, hydrogen, natural gas, and propane.
Tuesday, October 23rd, 2012
The CCEA & Baker & McKenzie, LLP have assembled the following panel experts: (Confirmed/Invited):
Richard Saines, Partner at Baker & McKenzie: Confirmed - Host and Moderator
Marc Klein, Vice President at Clean Energy and Co-Founder of Vehicle Production Group: Confirmed
Brian Levin, Director, Strategic Accounts at Coulomb Technologies (ChargePoint): Confirmed
Mike Hanley, Editor, Cars.com: Confirmed
Richard DeBoer, Executive Vice President, Ozinga: Confirmed
Jeff Riley, Riley Public Affairs : Confirmed
Schedule:
5:00 pm: Registration Opens
5:30 pm: Panel Presentation - The Latest On Alternative Fuel Vehicles: Catalyzing the Next Revolution in Ground Transportation?
6:15 pm: Q&A
6:30 pm: Hosted Cocktail Reception Begins
8:00 pm: Close
Location: 300 East Randolph Street, offices of Baker & McKenzie, LLP. Please note this is a place of business, please do not arrive before 5pm.
Parking: Need help parking? Give SpotHero a try.
Networking: Do you want more value from your time at our event? Well we are glad to induce a networking application called Shortlist. Sign on and start to connect with your fellow attendees. See who you know—and who you should know.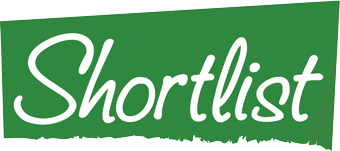 Click here to join.
Sign in securely via LinkedIn
See who's recommended for you in My Shortlist
Invite them to connect at the event
Read what others are saying in Activity
Introduce yourself to the crowd or post to Twitter
We encourage you to use Shortlist to maximize your time and opportunity before, during and after the event. I look forward to meeting you in person. Until then, happy networking!
Attendance, who is invited? Please note -- this is a business-to-business networking event for those in the energy industry! We define "energy industry" as the totality of all of the industries involved in the production and sale of energy, including fuel extraction, manufacturing, refining, distribution, financing, engineering, legal consultation, and any other related services. The CCEA reserves the right to screen and approve all registrations.
If you are a job seeker or do not work specifically in a company defined above, please contact Bryan Villano at Bryan@TheCCEA.org for volunteer opportunities. CCEA reserves the right to refuse entrance to any individual that does not fit our requirements for attendance. We are expecting 300+ Energy Related Professionals so please sign up before space runs out.
About the CCEA: The Chicago Clean Energy Alliance was formed to connect professionals in Chicago who are related to the energy industry. The CCEA provides thought leadership on power generation issues with a particular focus on renewable technologies. We are always thinking about new ways to expand and bring new value to the CCEA and our audience. If you have an idea or would like to be involved, please email Bryan Villano at Bryan@TheCCEA.org.