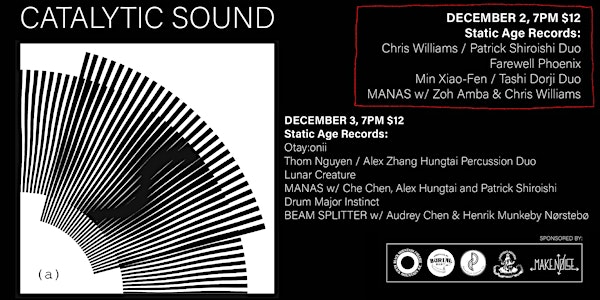 Catalytic Sound Festival: Asheville, NC — Part I, Dec 2nd, 2022
Day I — Dec 2nd Doors 7PM, show to follow The 2nd annual Catalytic Sounds Festival Location: Asheville, North Carolina
When and where
Location
Static Age Records 110 North Lexington Avenue Asheville, NC 28801
Refund Policy
Contact the organizer to request a refund.
Eventbrite's fee is nonrefundable.
About this event
The second annual Catalytic Sound Festival is a sprawling international affair, spanning 5 different weekends with versions taking place in Amsterdam, Vienna, New York, Chicago, Washington DC, and Trondheim. All of these various weekends will feature artists who are a part of the innovative Catalytic Sound co-operative, an initiative formed in 2015 to help create a more sustainable working environment for its pool of experimental and innovative musicians across the globe.
Featured artists include:
Chris Ryan Williams & Patrick Shiroshi on a mix of electronic elements, trumpet, and saxophone.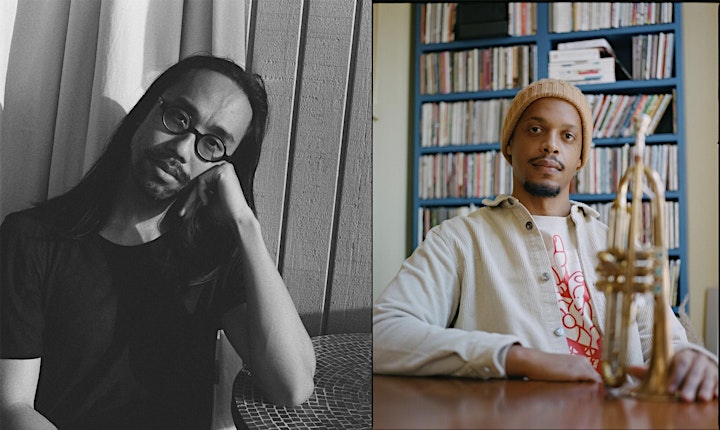 Patrick Shiroishi is a Japanese-American multi-instrumentalist and composer based in Los Angeles who is perhaps best known for his extensive and incredibly intense work with the saxophone. Over the last decade he has established himself as one of the premier improvising musicians in Los Angeles, playing solo and in numerous collaborative projects. Shiroishi may well be considered a foundational player in the city's vast musical expanse.
Chris Ryan Williams is an interdisciplinary artist based in Brooklyn, New York and most at home collaborating with improvisers and experimentalists. Williams' installation work explores the dyad of ancestral trauma and power existing in all Black Americans: I Ain't Got No Spare (2019) is a modular video and performance piece that explores the rich legacy of Black music and film in Los Angeles; House of Peace (2021) is a video installation and soundscape blending fabricated and 'real' memories across generations; Of Yours (2020) is a free jazz setting for imagined exchanges between Black leaders. Williams' recent release 'Live' was described as "tuneful passages and dissonant abstraction, cutting-and-pasting…with a keen sense of scale and variation" (The Quietus). Williams uses a mix of trumpet, electronics, and text to create lush sonic tapestries in his performances with a wide range of artists including Pink Siifu, Luke Stewart, Nicole Mitchell, Bennie Maupin, and Patrick Shiroishi.
Farewell Phoenix (Lynn Fister) with a river of experimental modular synth.
Lynn Fister is a Vietnamese-American experimental musician, writer and visual artist residing in Asheville, NC. She grew up in Saudi Arabia and West Papua. A self-taught musician, she has been exploring synthesis with ambient layered vocals for over a decade.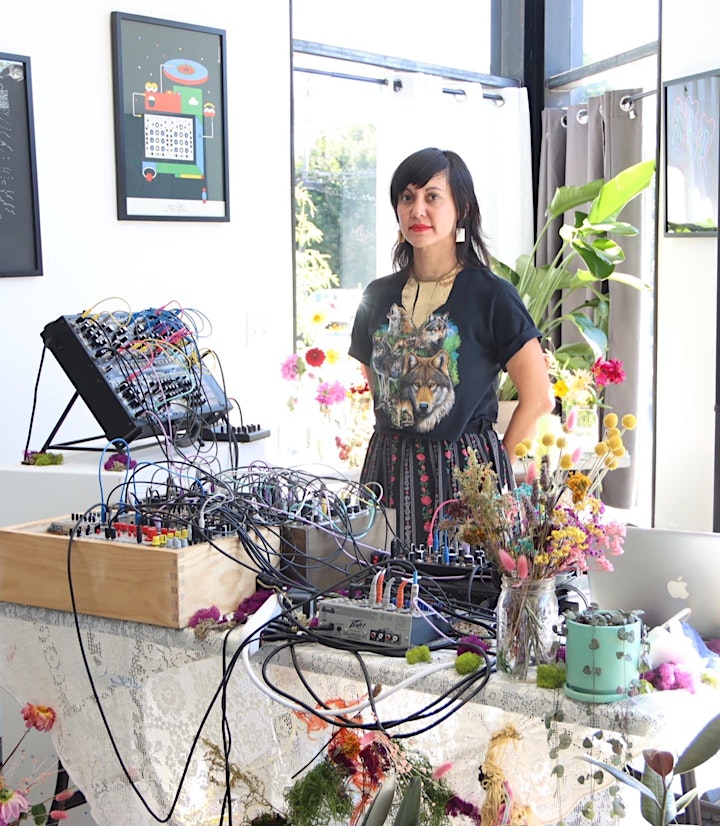 Tashi Dorji & Min Xiao-Fen on experimental guitar, vocals and historic pipa.
Tashi Dorji is a guitarist improviser based in Asheville NC. Tashi was born and raised in Bhutan. Tashi has released music both as a soloist and as a collaborator, notably with Mette Rasmussen, Aaron Turner (Sumac, Mamiffer), Che Chen (75 Dollar Bill), Aki Onda, Michael Zerang, John Deiterich (Deerhoof), C Spencer Yeh, Dave Rempis, Tyler Damon, Patrick Shiroishi, KUZU ( w/ Dave Rempis & Tyler Damon), MANAS (w/ Thom Nguyen) on labels like Moone Records, Gilgonko Records, Bathetic Records, Trost, Cabin Floor Esoterica, Blue Tapes, Marmara Records, Feeding Tubes, UNROCK, VDSQ, MIE, Ultra Violet Light, Aerophonic Records, Medium Sound, Family Vineyard, Astral Spirits and Drag City.
Few artists have done more to both honor and reinvent the 2000-year history of the pipa than soloist, vocalist and composer Min Xiao-Fen. Classically trained in her native China, Min was an in-demand interpreter of traditional music before relocating to the United States and forging a new path for her instrument alongside many of the leading lights in jazz, free improvisation, experimental and contemporary classical music. NPR Weekend Edition lauded Ms. Min as "one of the world's greatest virtuosos" and The New York Times raved that her singular work "has traversed a sweeping musical odyssey."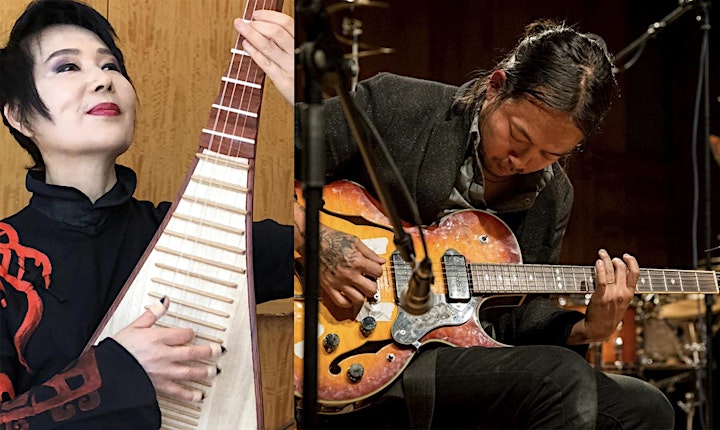 Zoh Amba blasting the saxophone accompanied by the improvisational guitar and drums of Manas (Tashi Dorji & Thom Nguyen) and Chris Williams.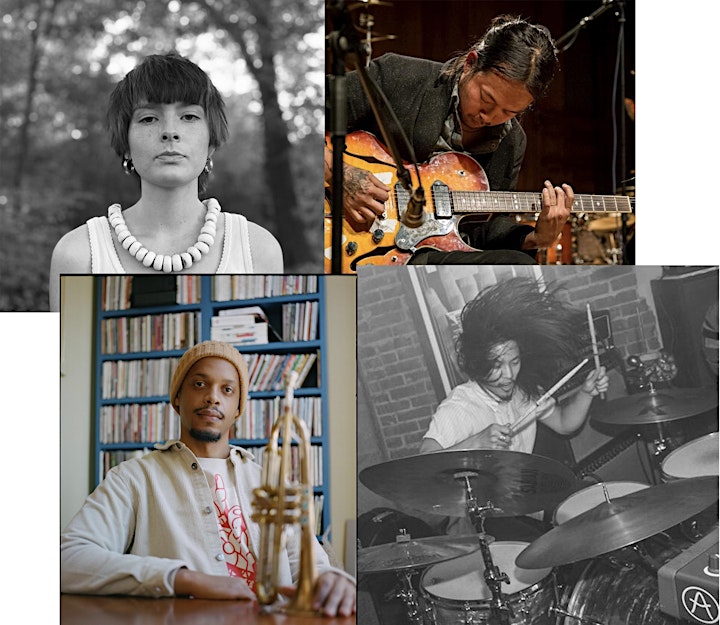 Originally from Kingsport, Tennessee, New York-based Zoh Amba is a notable rising star in the avant-garde music scene. Growing up in the Appalachian mountains, Amba practiced saxophone to the forest that surrounded her home before she later traveled to study with David Murray in New York, and also at the San Francisco Conservatory Of Music & New England Conservatory in Boston. Today, her music is full of folk melodies, mesmerizing refrains, repeated incantations and powerfully executed Free Jazz reminiscent of Albert Ayler. Her sound is courageous and bold, commanding her instrument with a loving force that soars from muted hums to squeaky trebles, producing a confident sound imbued with spirituality.