Description
When it comes to addressing diversity and inclusion in the workplace, organizations usually address issues related to gender and ethnicity first. But, the diversity and inclusion umbrella includes so many more underrepresented communities, such as those with disabilities, folks with mental health issues and chronic illness, veterans, parents, and more. Join us at HubSpot on Wednesday, August 7 from 4-6pm for a discussion of the diversity both seen and unseen in the workplace.
Schedule of Events
3:50 - Doors Open
4:00 - Registration and Refreshments
4:30 - Panel followed by Audience Q&A
5:30 - Networking
6:00 - Event Ends


Speaker Bios
Paul Francisco - Chief Diversity Officer and Head of Workforce Development Programs at State Street Corporation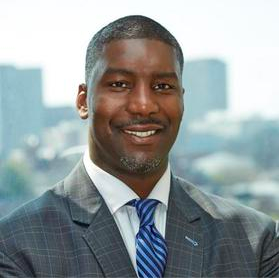 Paul is the Chief Diversity Officer and Head of Workforce Development programs at State Street Corporation. In these roles, Paul leads the implementation of State Street's global diversity, equity, and inclusion strategies. He also oversees the execution of workforce development strategies and the Affirmative Action planning. His recognitions include the "Top 40 under 40" by the Boston Business Journal 2007; "100 Most Influential Latinos in Massachusetts" by El Planeta Newspaper Powermeter; Arnold Z. Rosoff Award for Individual Achievement; "Men's Health Champion Award" from the Whittier St. Health Center; Boston Business Journal's 2009 "20 on the Move" recognizing Hispanic Executives making a difference in Boston; and Color Magazine's 2009 "All Inclusive Award for Leadership". Paul graduated from Boston University with a BA in Political Science. In 2018 he received a Doctor in Humane Letters Degree (Hon) from Fisher College. He resides in Dorchester, MA, with his wife and two daughters.


Libby Maurer - Head of User Experience, HubSpot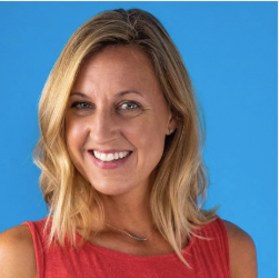 Libby leads HubSpot's UX practice with a vision for driving user-centered design with data. She's led the team's diversity and inclusion efforts. Her background includes design research, service design, content strategy, and brand strategy. She studied Journalism and French at the University of Wisconsin. She has a masters in Human Factors from Bentley University. Libby's spoken at events including Ladies That UX and Product Tank. When she's not geeking out about UX, Libby loves seeing live music, talking to strangers, or organizing an urban picnic (maybe at the same time).


Tonisha

Pinckney

- Founder/Risk & Strategy Consultant, Revelatus Specialized Accounting & Consulting, LLC; Board Member, National Alliance on Mental Illness of Massachusetts, Inc.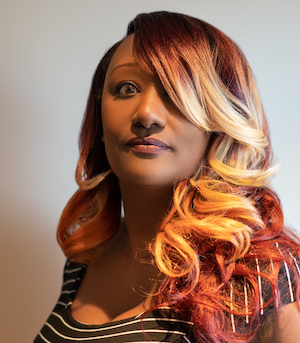 Dr. Tonisha M. Pinckney is dedicated to educating and advocating for others. With 16 years of combined experience, she is a criminologist, criminal justice expert, forensic accountant, certified fraud examiner, and master analyst in financial forensics. Dr. Pinckney is the author several books which detail her experiences as a surviving victim of domestic violence and sexual assault. Dr. Pinckney is an outspoken author, advocate, and activist on issues of racial, socioeconomic, and gender disparities. She also coaches, mentors, and speaks on a host of business topics related to leadership, entrepreneurship, diversity-inclusion-equity, ethics, and more. Dr. Pinckney is available for speaking engagements, workshops, training, conferences, and freelance writing.


Gil Valdes - Business Development Lead, Analytical Space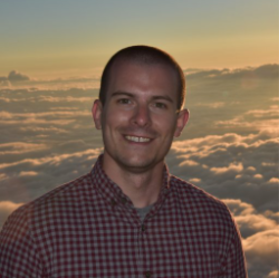 Gil is currently the Business Development Lead for Analytical Space, a venture-backed, Cambridge-based space industry startup that is building a network of data relay satellites in low earth orbit. He is responsible for customer acquisition and sales, technical proposal writing, and the management of the pre-Series A company's most important customer relationship. Gil graduated with a B.S. in Operations Research from the United States Air Force Academy in 2010, and served as an active duty Air Force officer and federal agent with the Air Force Office of Special Investigations for six years. In this role, he led the conduct of high-profile death, sexual assault, fraud, and counterintelligence investigations, leading to multiple successful prosecutions of violent offenders in key U.S. military units. Gil was subsequently selected for special duty overseas as a counterintelligence case officer, where he executed clandestine operations in support of strategic U.S. intelligence objectives throughout Asia. After serving on active duty, he joined the Air Force Reserve, in which he continues to serve part time as a Special Agent. Gil graduated from the Harvard Business School with his MBA in 2018. During his time at HBS, Gil was on the Government Mission Management team at SpaceX for approximately one year, where he ensured the successful integration and launch of customer satellites on SpaceX's launch vehicles. Gil is a native of New York City and the father of his wonderful four-year-old daughter Mia.


Maggie Bertram - Learning Experience Designer, HubSpot (moderator)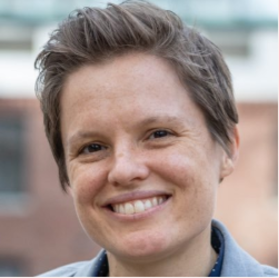 Maggie is a life-long educator who has spent the last decade educating audiences about mental health and wellness through storytelling and workshops. Her passion for this work was born of her recovery from anorexia nervosa in the years following her college graduation and grew as she worked in wellness and residence life on several college campuses. Maggie spent six years at Active Minds, a non-profit dedicated to mental health work, as Associate Director of Training and Education, where she developed and led several programmatic initiatives
and trainings that impacted hundreds of thousands of students nationwide. Maggie was also a member of the Active Minds Speakers Bureau from 2010 through 2018, delivering presentations and workshops for dozens of audiences and training new speakers. A graduate of Illinois Wesleyan University and University of Connecticut, Maggie is now a Learning Experience Designer at HubSpot, a CRM platform company headquartered in Cambridge, Massachusetts. She lives just outside of Boston with her partner, Rachel, and continues to share her
stories with audiences across the country, lead workshops, and train other professional advocates to
share their stories.
Questions? Email MObleada@hubspot.com.