Catalysts for Change: Addressing Social Determinants of Health in Californi...
Description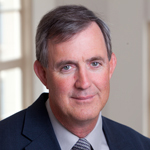 California has long been characterized by a willingness to innovate and re-imagine possibilities. Join us as our 2017 Visiting Scholar, Dr. Rich Callahan, shares his research on how leadership at health foundations in our state are addressing health disparities by investing in placed based change and the implications for California state government. The research presentation explores the implications of how foundations in California are acting as catalysts for addressing unequal distribution of the health outcomes of Californians, discussing his research on how leadership in our state is using multifaceted approaches to address this critical issue.
Visiting Scholar Program Agenda
TBD

Please register here by June 19, 2017. Lunch will be provided.
Waitlist available. Please contact our office for additional RSVPs.
For more information please visit http://www.csus.edu/calst or call 916-278-6906.