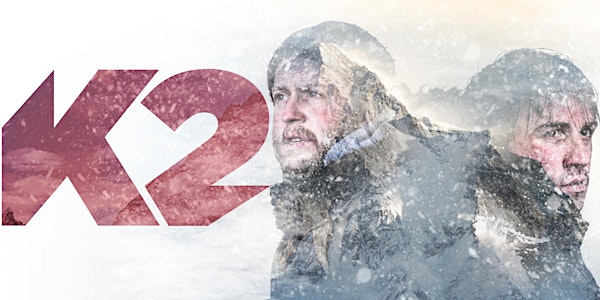 Catalyst Arts Atlanta presents K2
When and where
Location
The Bakery 825 Warner Street Southwest Atlanta, GA 30310
Refund Policy
Contact the organizer to request a refund.
Description
Catalyst Arts Atlanta is excited to bring you an immersive experience like no other.
Not only will our guests be guided through a snow-covered base camp complete with sherpa tea, but they will also be thrust into the mountain itself alongside our actors with the help of a full cliff-side built vertically over the audience!

The setting is an icy ledge high up on K2, the world's deadliest, second highest mountain. Two climbers, Taylor and Harold, are stranded at 27,000 feet, and Harold has suffered a broken leg in their precipitous descent. They have also lost one of their ropes, and the remaining one is neither long or strong enough to serve as a sling to lower Harold to the next ledge. As Taylor climbs back up the mountain in an attempt to recover the other rope, the two men keep up a running conversation which begins in a lighthearted vein but gradually shades into an absorbing discussion of the meaning and value of life.

This thrilling, challenging play uses mountain climbing as a metaphor to explore a deeper theme: the recognition that human beings are free to choose whether they will live or die and do so calmly and objectively, even under the most severe conditions.