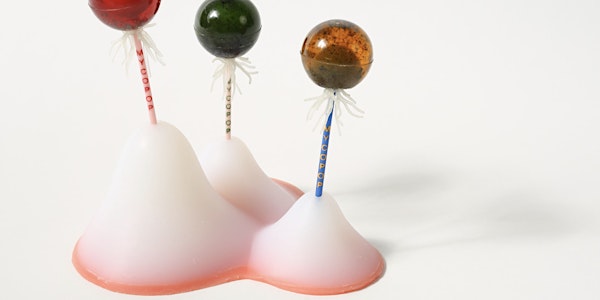 Catalog for the Post-Human - a Case Study in Critical Worldbuilding
Parsons & Charlesworth is an art and design studio that develops tangible worlds as discursive tools for critically appraising urgent issues
By Tasmeem 2022, Radical Futures
Date and time
Tuesday, March 8, 2022 · 2 - 3pm +03
Location
VCUarts Qatar Atrium Doha, Al Rayyan Municipality Qatar
About this event
Talk by Jessica Charlesworth & Tim Parsons (art and design studio)
8th March 2022, 2:00 PM – 3:00 PM
Atrium
Upon Registration Only
Jessica Charlesworth and Tim Parsons from art and design studio Parsons & Charlesworth will discuss their multi-part project Catalog for the Post-Human, an expansive satire that critiques the tech and wellbeing industry's drive to enhance human productivity to fulfill the needs of data-driven capitalism.
The latest iteration of the work, shown at last year's Venice Architecture Biennale, takes the form of a near-future organization's trade fair booth showcasing a series of body augmentation products for contingent workers, complete with animated infographics, marketing copy, an infomercial, and accompanying website.
The project provides a case study in critical worldbuilding, and in this talk Jessica and Tim will share the processes and tools they used when developing and realizing the project, including how their research informed the satirical objects, texts, branding and digital content that make up the Venice installation.
This event is an in-person event for the VCUarts Qatar community only that will be streamed live. Members of the public are welcome to ask questions in a moderated chat, at the end of each session.
About the organizer
The 2022 conference Radical Futures addresses the role of design in shaping the future. Tasmeem Doha 2022: Radical Futures is an inclusive and multi-faceted view of the future, one that not only speculates on technological advancements—but on future threats and changes whether environmental, geographical, cultural, or social. Now more than ever, we must ask pertinent questions, raise critical dialogues, and respond with clarity.